Yay! I got my package from the lovely and talented lancmaltby yesterday.
But the stupid FedEx guy left it out in the rain!
Luckily it was salvageable and only one minor part of the package couldn't be repaired.
Lots of pics now!!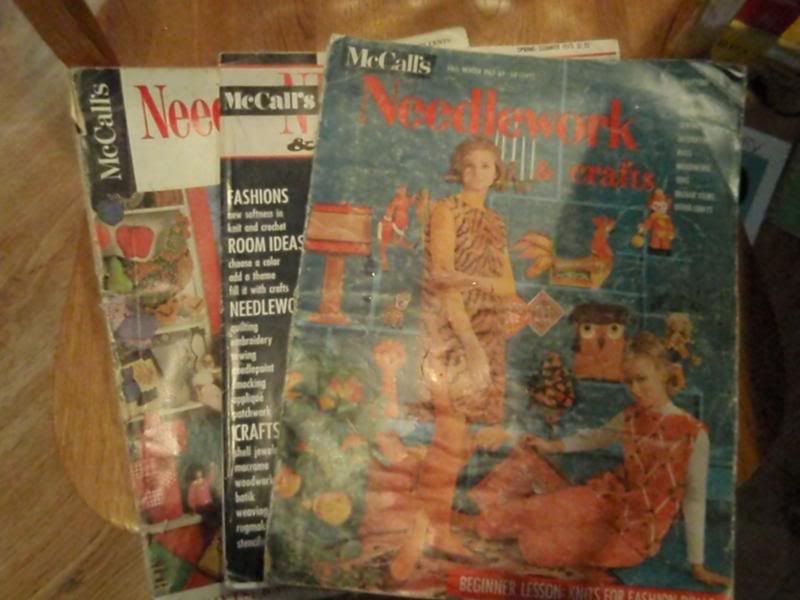 Some REALLY cool vintage craft magazines. They got a little wet (stupidfedex) but after spending some time in the 90 degree heat and in front of a fan they dried out nicely. No real damage done luckily!
3 skiens of yarn in the most fun colors!! Gotta think of a really good project for them!
A ton of seeds for my garden. We talked alot about our gardens in PM. Unfortunatly my hubby never rotatilled the soil for me so mine never got started...:-( But there is always next year!
Stamps, sticker, and paper Oh my!
Jewlery stuff!! I love the long glass pendant so much I may change the dress I'm wearing to a wedding tonight just so I can wear it!
Stuff to organize my kitchen/my life! Recipe box, recipe cards, coupon envelope, magnets, weekly meal planning paper!
Pads of paper. One set has a notebook for Good Ideas and one for Crazy ideas!!! And the other is sticky notes that say "file this" "save this" "toss this" etc.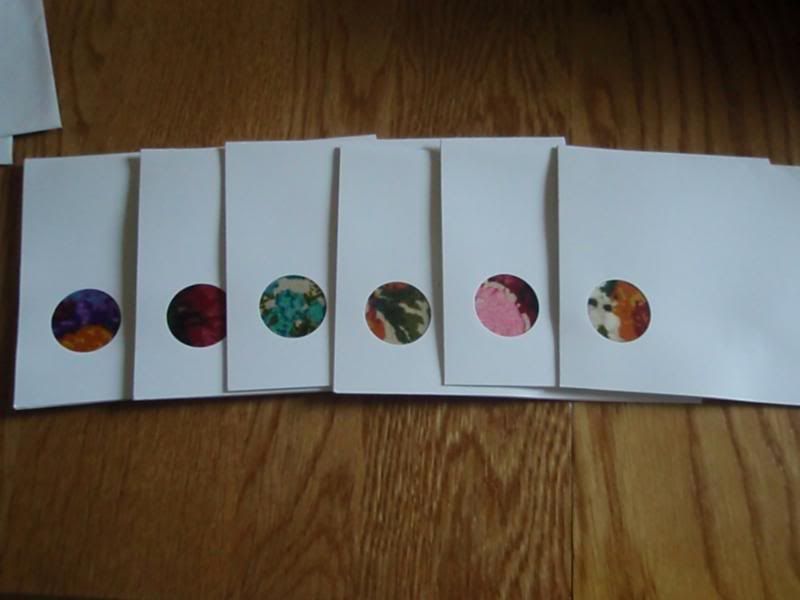 Some fabulous notecards! I LOVE these soo so much! I have to write alot of notes for my MOPS group so these will be wonderful!! I LOVE the fabric you used L~!
Unfortunately the envelopes didn't survive their soaking :-( But they can be replaced easily enough :-)
An ADORABLE little tote and picture frame. Though my two year old has claimed the tote as her purse and has been carrying it on her arm all day and stuffing htings in it. Last look it contained a bouncy ball, two rocks, a beaded necklace, and a small plastic figure. (Annie from Little Einsteins if any one else is forced to watch this show CONSTANTLY!)
PINK gardening gloves! So cool! And funny...since I sent her some gardening gloves too!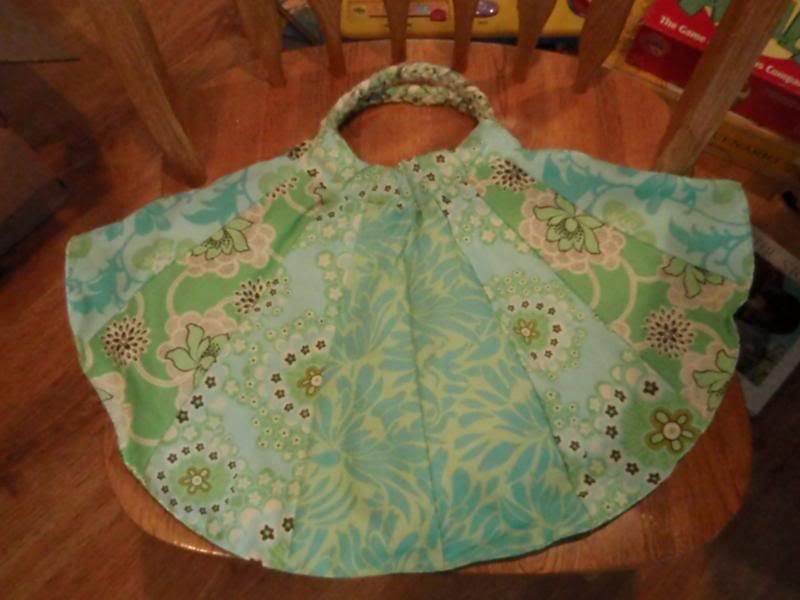 The purse! Oh my goodness the purse! I love love love love love it! Its my favorite purse EVER! EVER EVER EVER. And Pierce (my 5 month old) reallylikes to chew on the braided straps! Silly boy.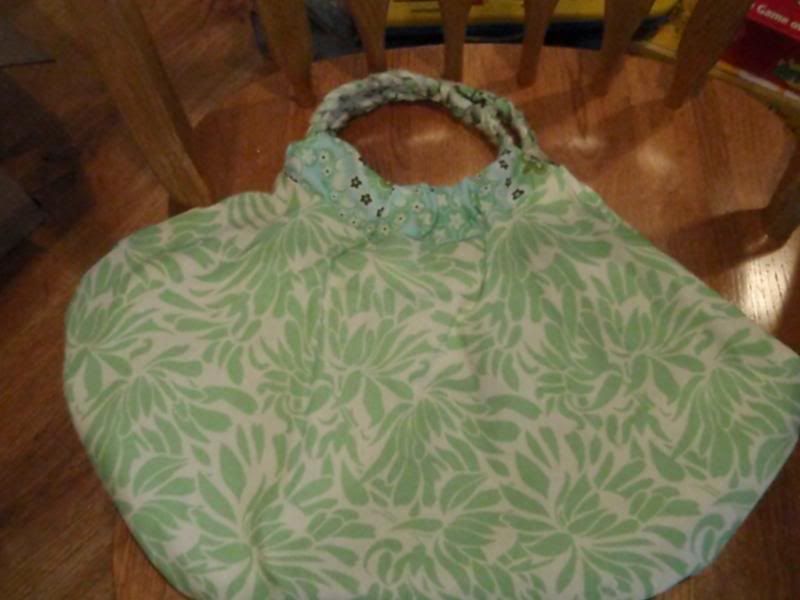 I'm not sure if its meant to be reversable but whne I flipped it to take a pic of hte lining I noticed it could be used either way..so yay to that!! I LOVE the fabric choices you made sweetie!
And last but not least..the little zipper pouch!!! So cute, and the perfect size for my chapstick collection!! :-)
Thank you thank you thank you thank you darling partner! Its all fabulous!