YELLOW!!!
Whoo! I've been dying to make a sock monkey forever. I was doing the laundry and found that one of my favorite (yellow) pairs of socks had a large hole in one of them, so...
It's Mr. Unibrow!!! A sock monkey made from monkey socks!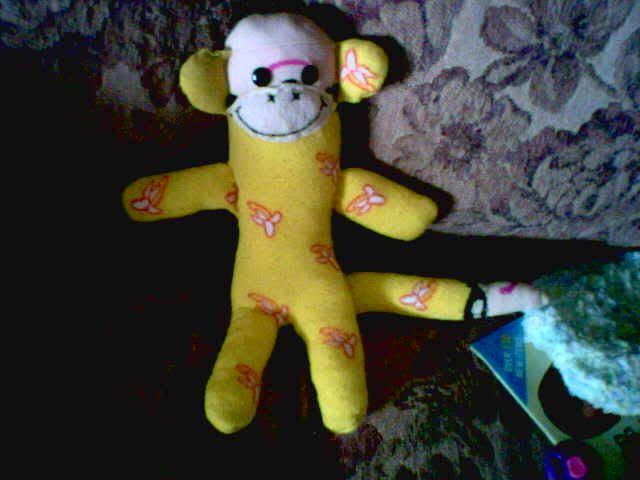 Pink unibrow goodness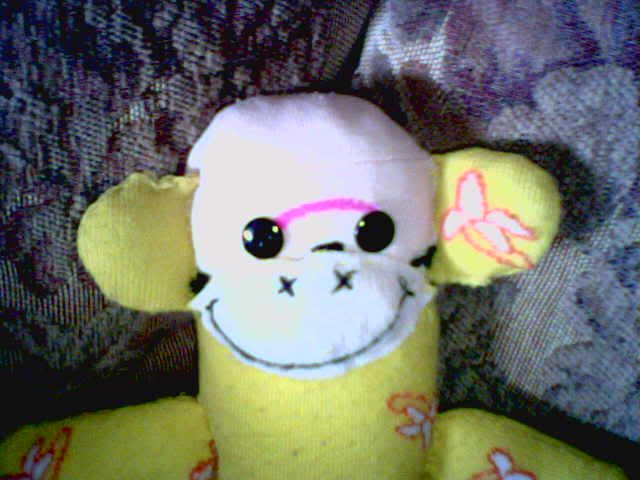 The end of his tail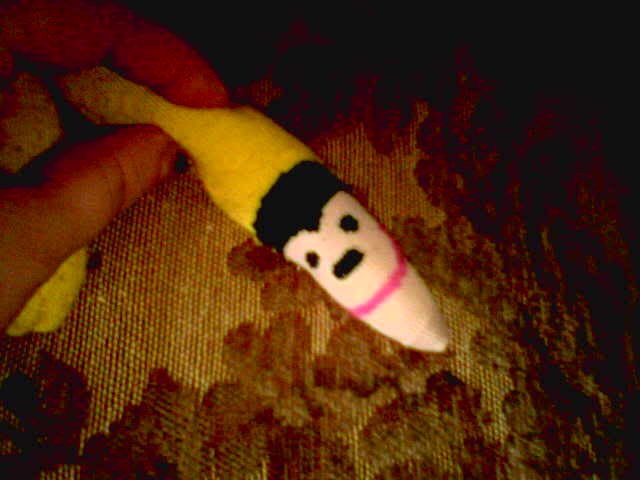 The toes of the socks were monkey faces. He's all hand-sewn and a bit wonky in places, but now I'm addicted!