My boyfriend is a huge Zelda fan, and so I figured for his birthday I would design and knit a Link Hat and Triforce Scarf.  I've knitted/crocheted him quite a few hats, but he has always said once I feel more comfortable with it and can find a pattern he wants a hat like Link from Zelda....hopefully this was worth the wait of a few years.
I had to design the hat myself.  I searched and searched for hat patterns that were similar to Link's hat, but none of them seemed perfect.  I had the idea in my head of what I wanted and I wouldn't settle for anything different.  I'm really pleased with how it turned out, and I hope my boyfriend likes it too!
Link Hat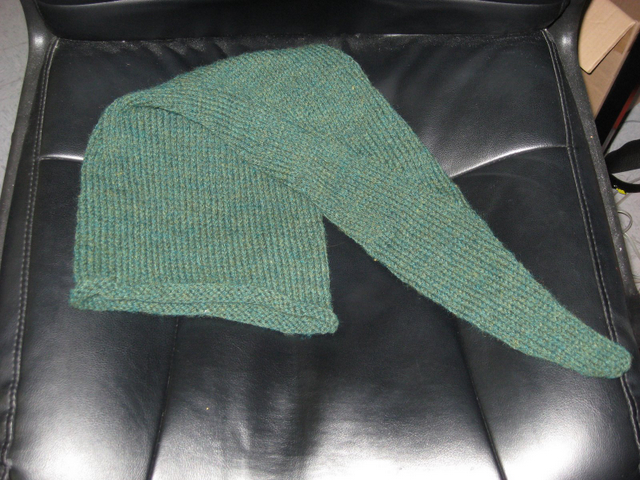 Triforce Scarf
Now you can see the pattern I designed for making these on my blog: 
http://diyod.blogspot.com/2008/10/joshs-link-hat-and-triforce-scarf.html
I spent a good little bit of time trying to get this just right, so please do not make these items for sale.  Also, if you do make either of these, I would love to see pictures of your completed project.  This is my first time writting down a pattern, so if it doesn't make sense please let me know.  If you have any questions, don't hesitate to email me.