In preparation for me and hubby's anniversary trip to San Francisco I wanted to make a fun bag to take on the trip. Not only that but the wonderful airline charges per checked bag, so I'm protesting and made a carry-on-friendly bag to carry all my goods. I was inspired by
Logsio's
travel bag, but I made mine bigger (maximum carry on size of 22x14x9), added more features too like outer zipper pockets and what not.
It took me forever to make, but it is a labor of love. Oh yeah, I also made a matching toiletry case. It's a good size too (8x6x5). Thanks for looking.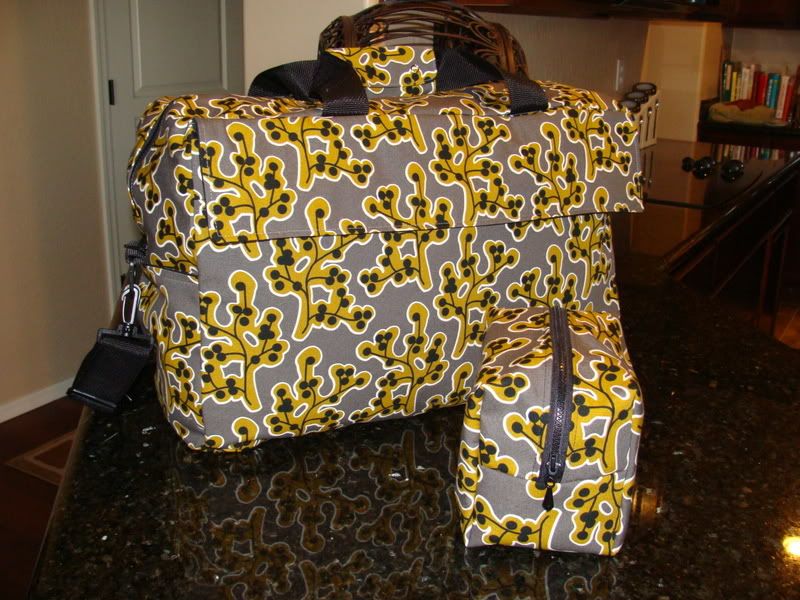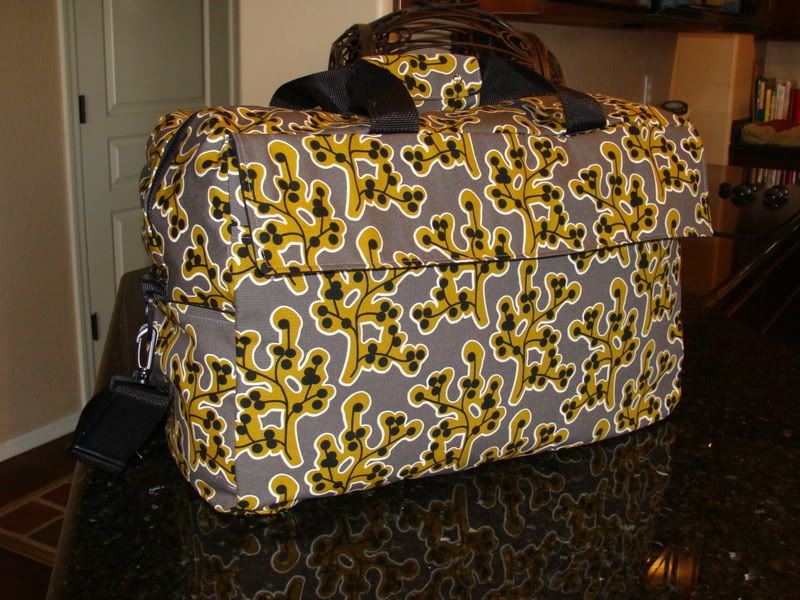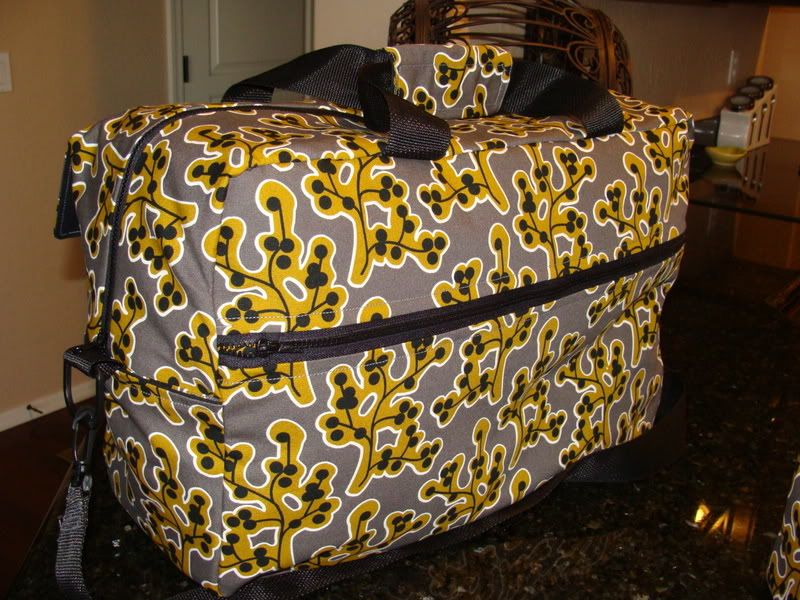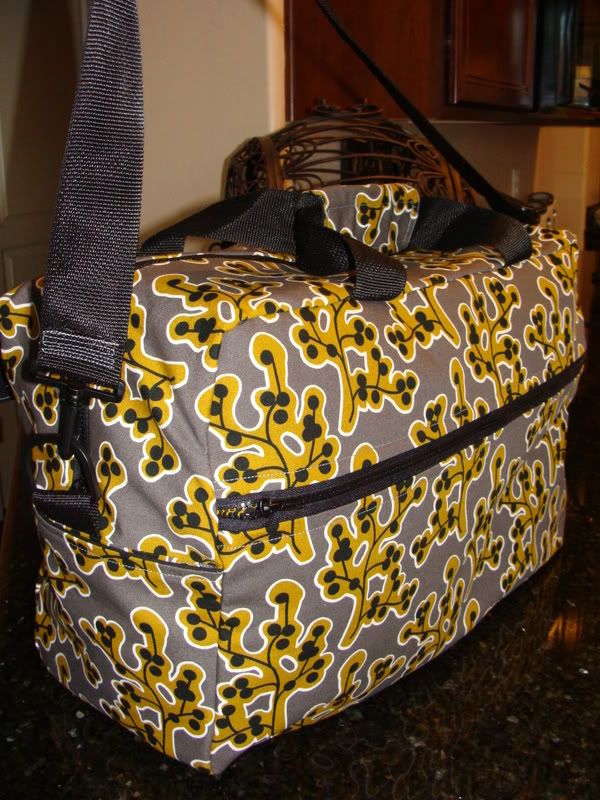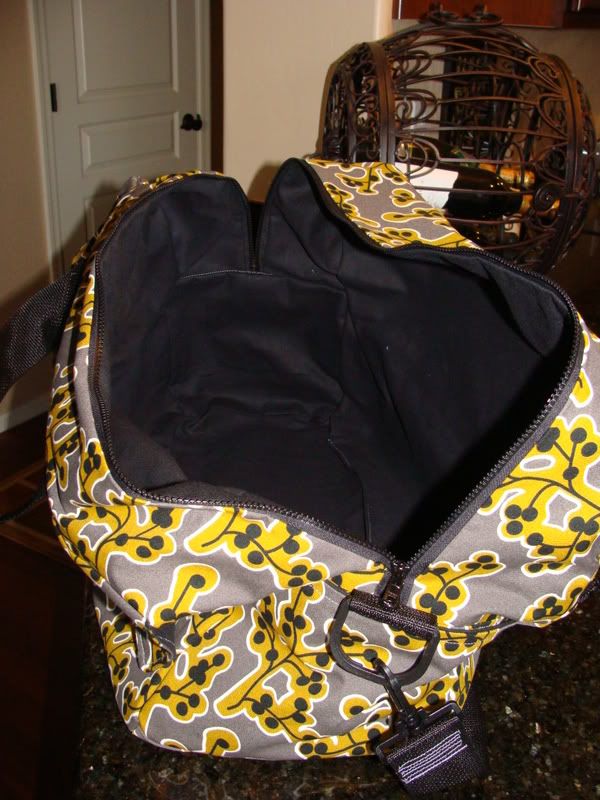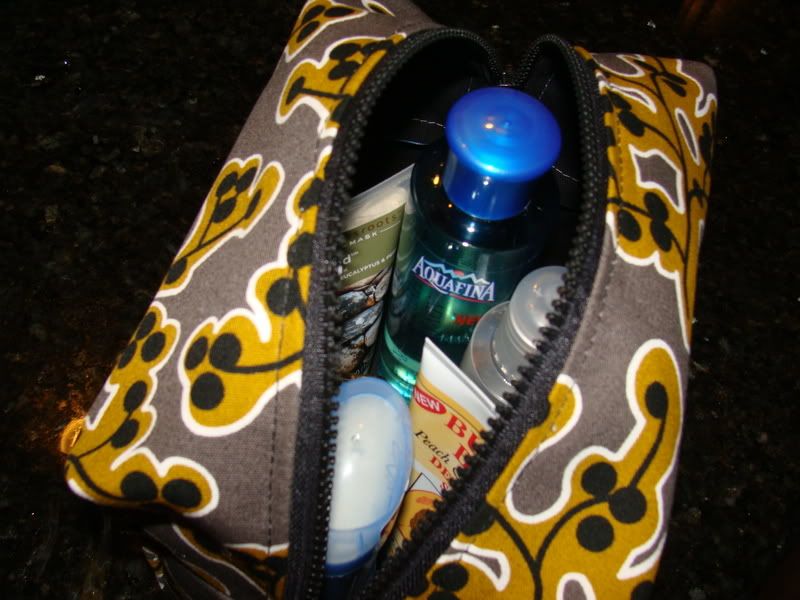 Look at all the towels I could stuff in my bag!