I finally FINALLY got around to sewing on the buttons and snaps. I am such a procrastinator when it comes to hand sewing. Anyways here are some pj's that I made for my son and youngest daughter out of old receiving blankets.
My son's turned out a little too big but he doesn't seem to care. I made them out of two John Lennon blankets and a plain blue one for contrast.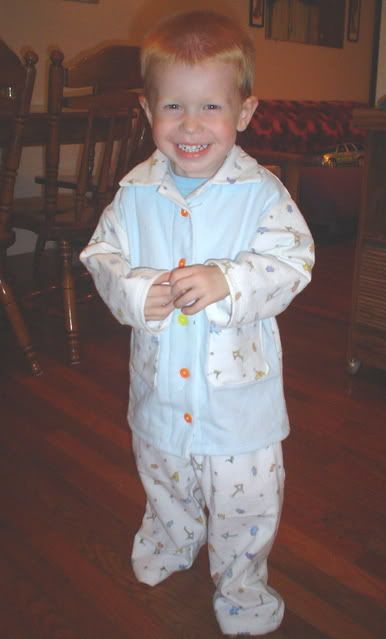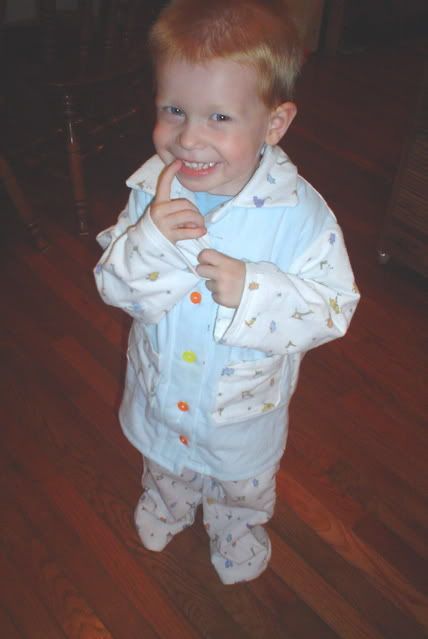 Here's the back... and his little rat tail. I couldn't cut it all off once I cut his hair short. He had the prettiest strawberry blonde hair but everyone thought he was a girl.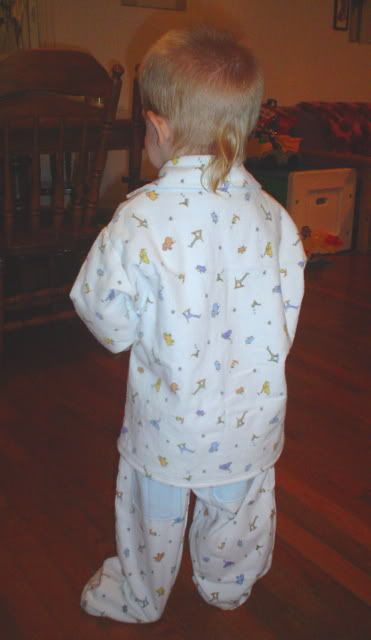 And here is Anna-Marie's pajamas. My little model is sleeping right now, sorry
These were made out of a pink blanket and some cheap flannel from Jo-Ann's. I cut out some flowers from the Jo-Ann fabric and appliqued them down the front. Otherwise it was just too pink.
My sleeping model, just because she's cute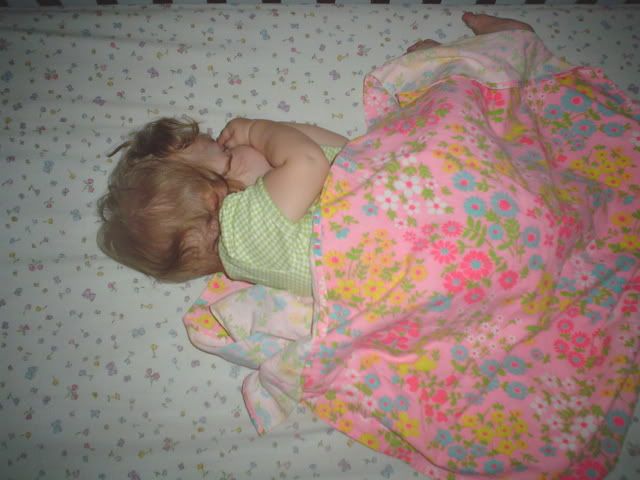 Sorry about the picture quality. My batteries need recharging, I think.