I made this bandanna for my foster puppy to get him noticed. He's so cute but really shy so I figured he needed a little style.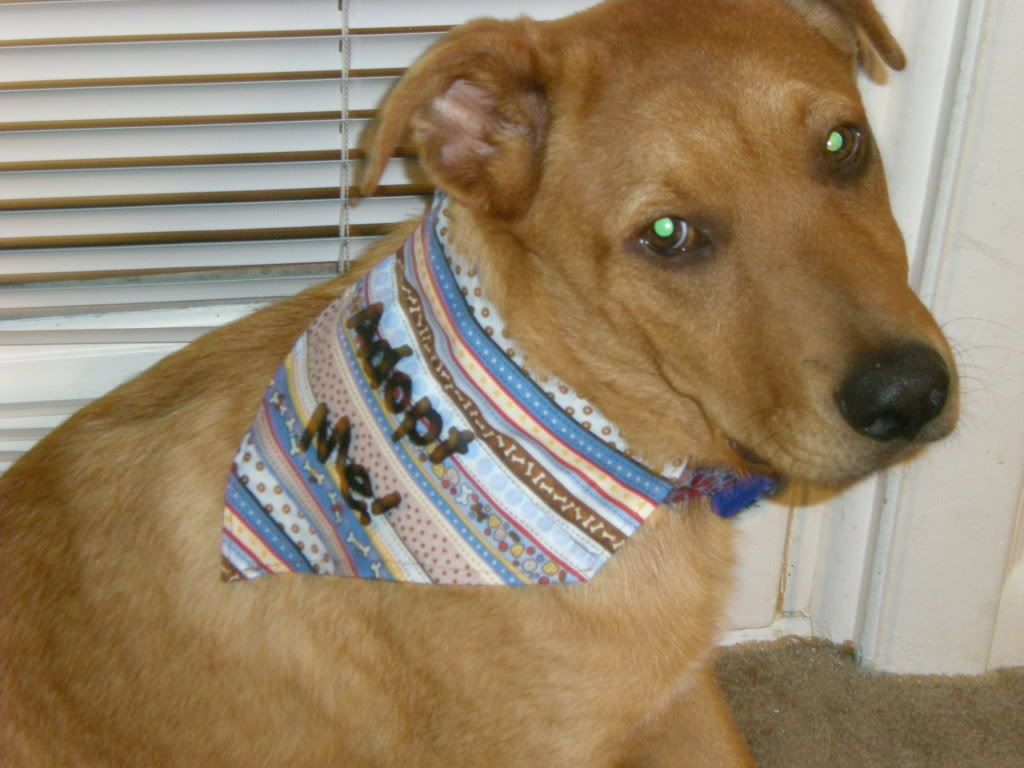 Kevin with it on, but its blurry because puppies wiggle all the time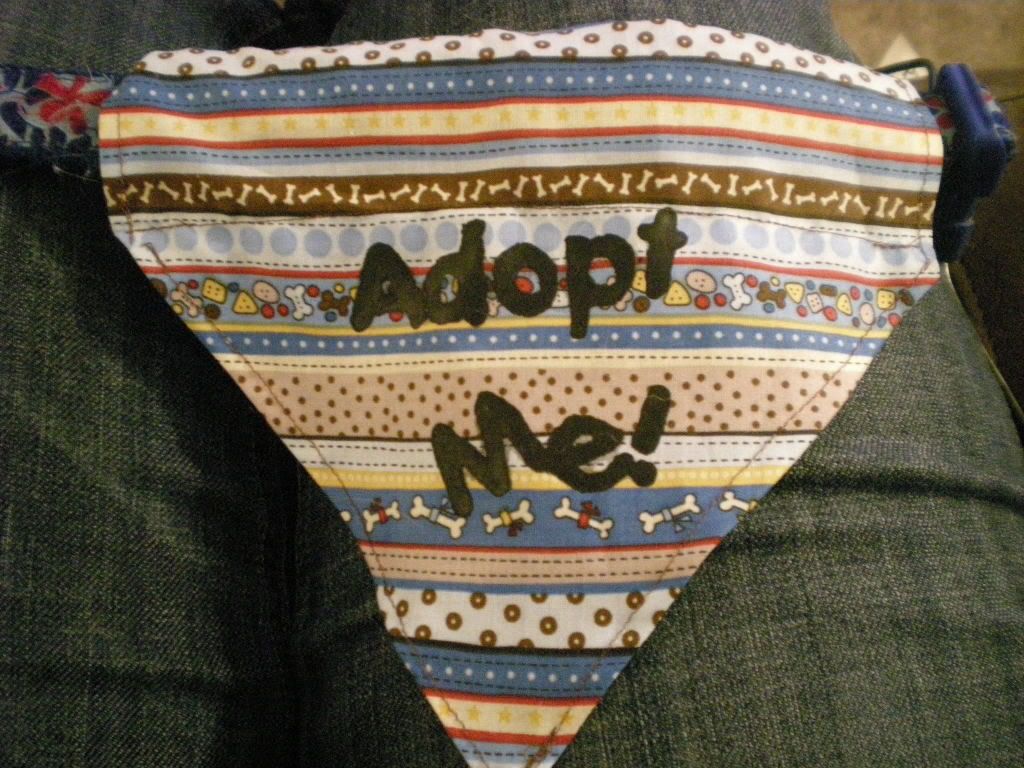 Better shot.
What do you think, is it cute enough to get my pooch adopted? I am thinking I might make more for the dogs to wear at adoption days in the rescue president wants some.
ps- the seams look crooked but they're not, the bandanna was curled up on my lap a bit.