so i made these for my two friends for Christmas, i like them and i don't like them, they're kinda creepy but cute. This was my first time ever making plushies, and i really want to try to make more, but different from these.
Anyway, felt, buttons, polyfil, and this awesome paper i found at JoAnns where you print on it then when you peel off the back its fabric to sew with. Here they are laying down, but they can stand up too.
Danny Jones, a member of McFly, who is from Britain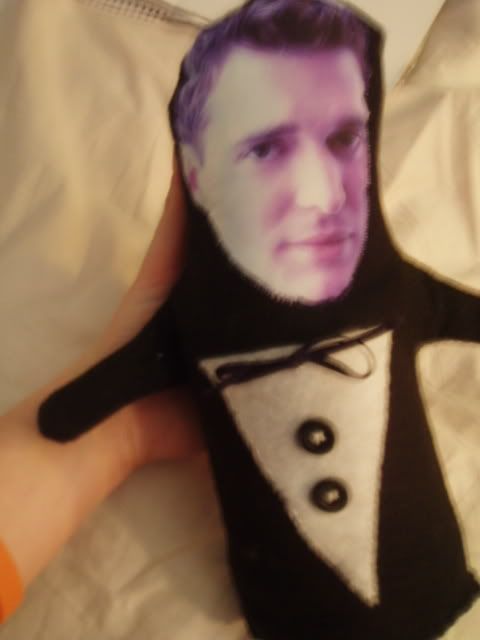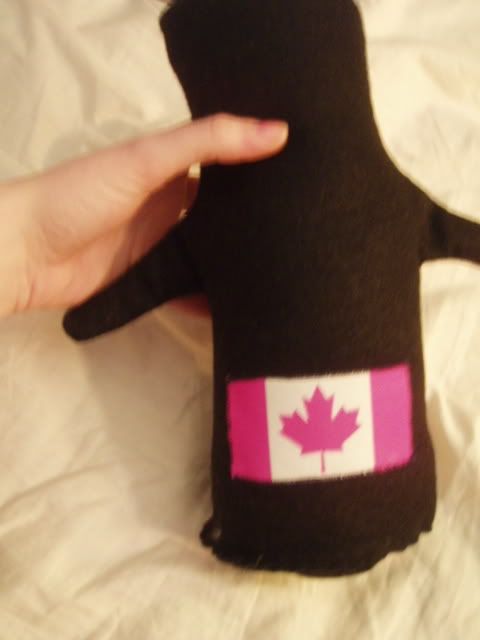 Michael Buble, of Canada. His face looks distorted in the first one but it isn't, its jsut how it was lying on my bed. sorry for the poor image quality too.
what do you think? comments/criticisms?
i'll definitely be making plush toys again, but very differently.