I tried to think of a more interesting title for it, but, well, it's a corduroy jumper. I found the fabric at a thrift store and it immediately told me it wanted to become a jumper. And because I'm crap at figuring out my daughter's size, it has now become two jumpers.
The first one I made was too narrow for Miss M, the 2 year old, so now Baby A has a non-hand-me-down to look forward to next fall. The lining is a white king-size pillow case. There wasn't enough left to fully line jumper #2 after I had made jumper #1, so I just did the bodice. It was a little too wide, so I had to take it in in the back. Sort of a faux Watteau look. I finished it up Saturday night and laid it on Miss M's toybox for her to find in the morning. I wasn't sure how she would like it because she was less than thrilled whenever I needed her for fittings. But I didn't need to worry, because when I went up the next morning to get her, she was holding the dress and was very excited about wearing it. All day she told anyone who would listen that I made her a new dress.
Ahh, that makes it worth it.
On to pics.
The front. It won't quite lay flat because of where I took it in on the back.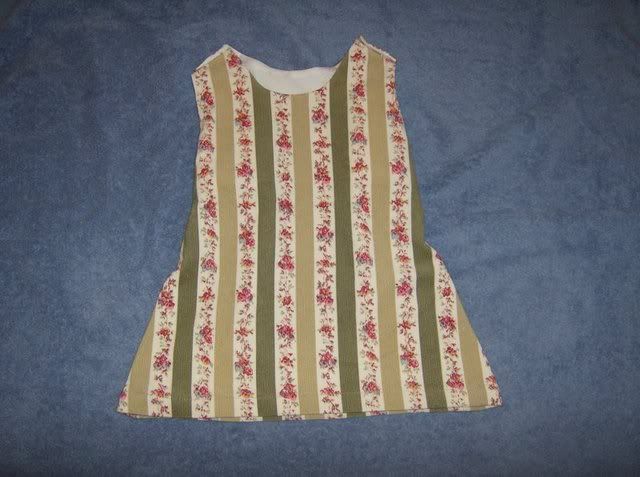 The back. What do you think -- should I add a little length of ribbon between the pleats to make it look more purposeful or is it ok as is?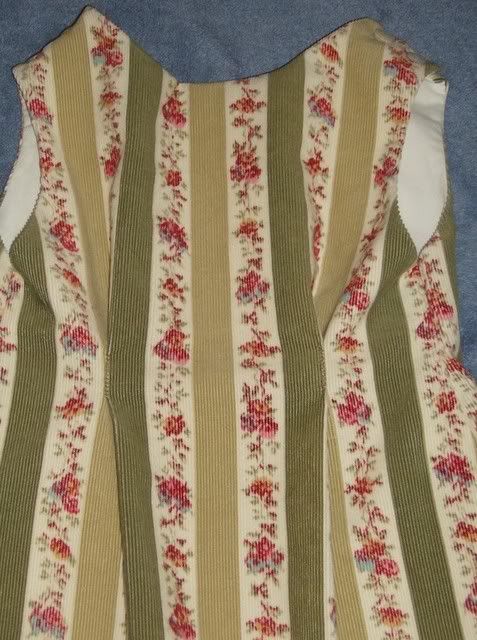 The lining. And your run-of-the-mill buttonholes. Sorry that you don't get to see the ordinary clear-ish white buttons.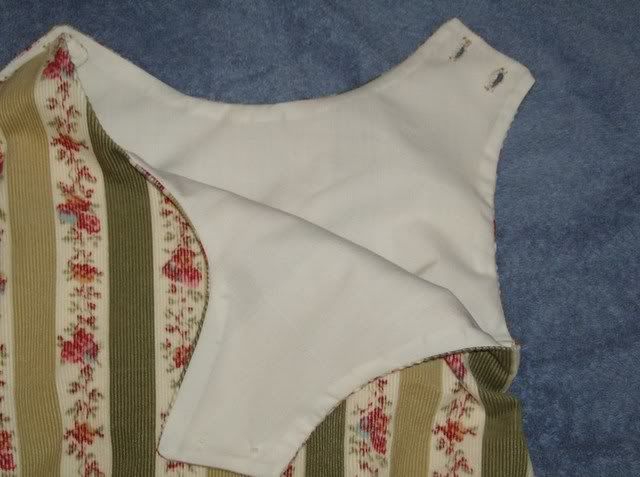 Oh, and no action shots because Miss M thinks running away from the camera is a whole lot more fun than posing for it.