Last winter my grandma gave me a set of craft encylopedias from the 1970s. Aside from some outdated clothing ideas (man's olive green quilted vest
), it has some really fun stuff in there! This puppet pattern was one of them. I didn't have any fabric scraps heavy enough to do it, so hit the thrift store and bought a pair of purple velvet jeans. Niiice.
It took about one leg to make the puppet; I'll use the other leg to make another puppet for another niece. Gotta get to that! Anyways, the eyes are green felt and the nose is machine zigzag stitch with pink thread. The head is stuffed. At first it was too heavy, so I shortened its neck quite a bit to give it a little bit more stability. Also helped it look less kangaroo-like. I guess it would have been ok if it were a kangaroo. Made him a little dress out of some other scrap fabric and there ya go!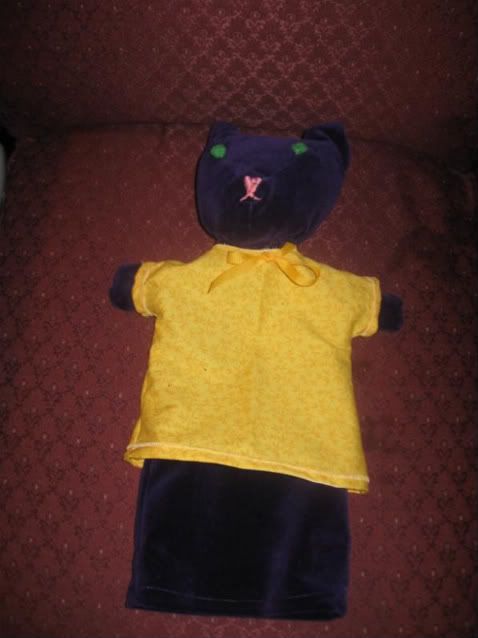 Action shot.