I kept misplacing my needles and when I stuck them into my pin cushions they would get pushed into them. YOu know how that goes. I found this really cool felt and thought it would work really well on this. I really hope that you all like it, let me know what you think and I would love to know if anyone had any other good ideas for needle books! Thanks for reading:
Here is the front, with a button closing the flap.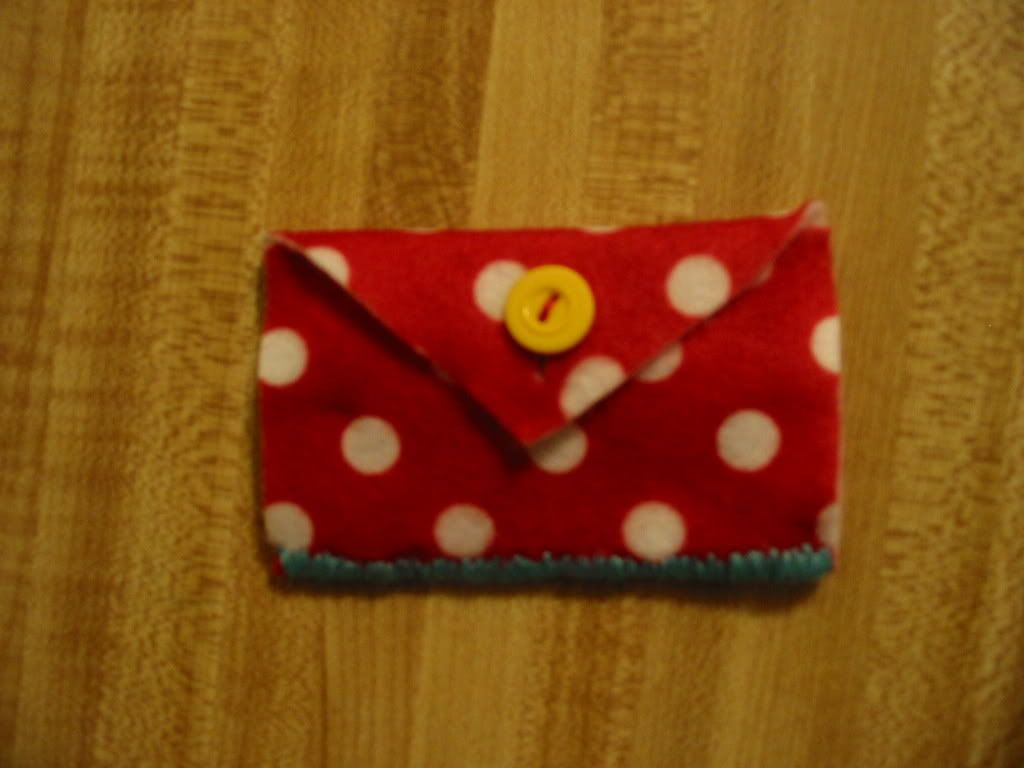 here are pics of the back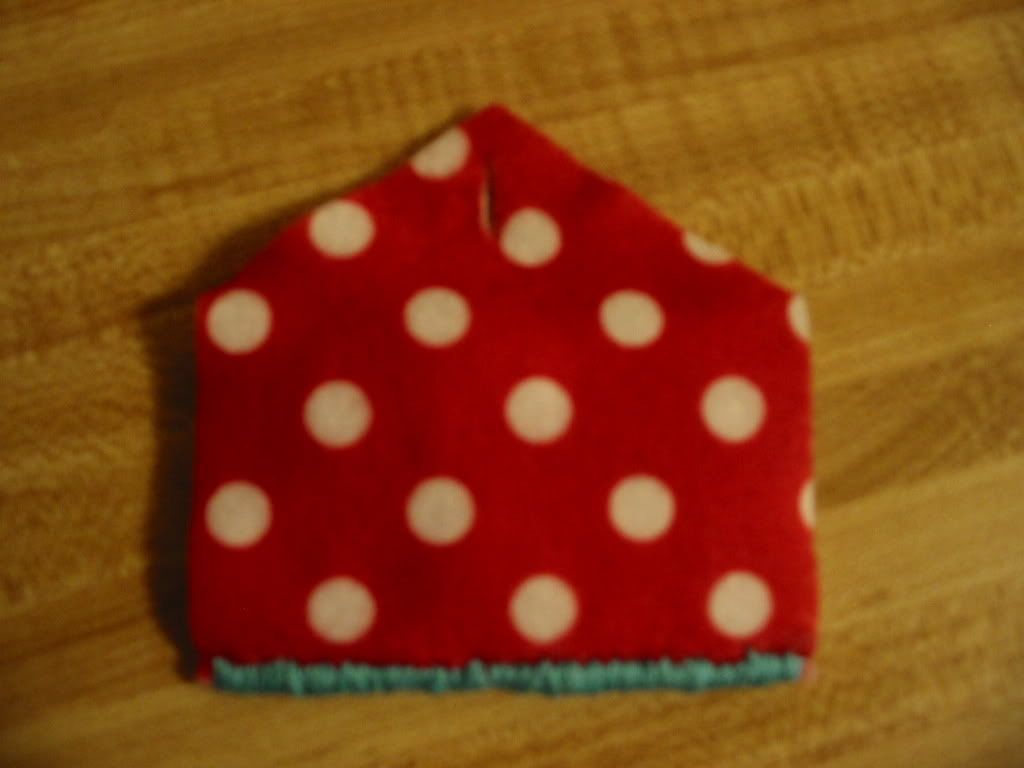 here are pics of the inside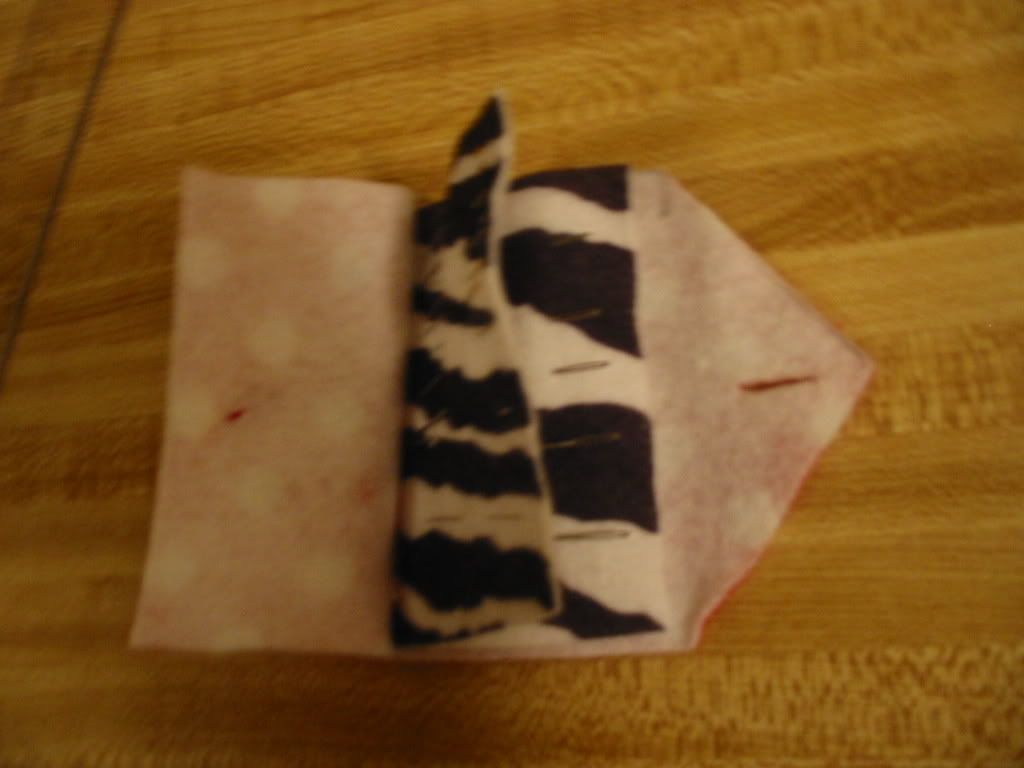 I used straight pins with the needles since it is hard to see the needles and the straight pins really looked nice.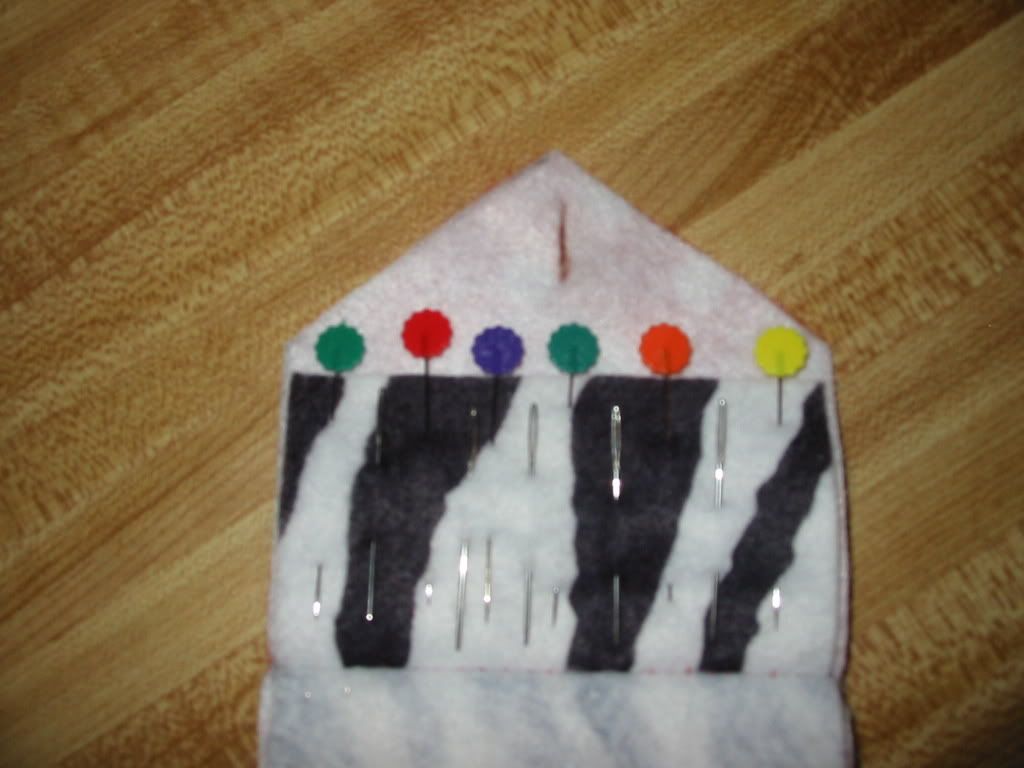 To put the book together I used embroidery floss and just did a stitch over and over around the spine of it till it covered it.
Brooke