The awesome-ness that is package three
Yey - Everything together!! there is so much stuff that it pretty much fills the table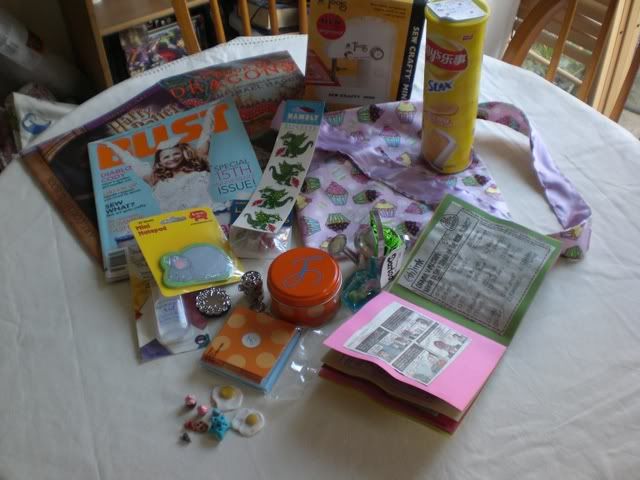 Handmade Polymer clay charms - These are adorable and so awesome!!! I believe they are made from the starter kit that I sent in package two!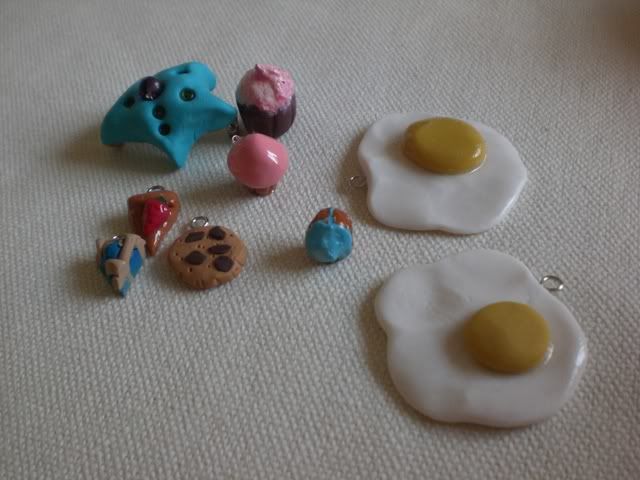 The sweetest bag made by Dawn!!! I love this so much I don't think that I dare to use it!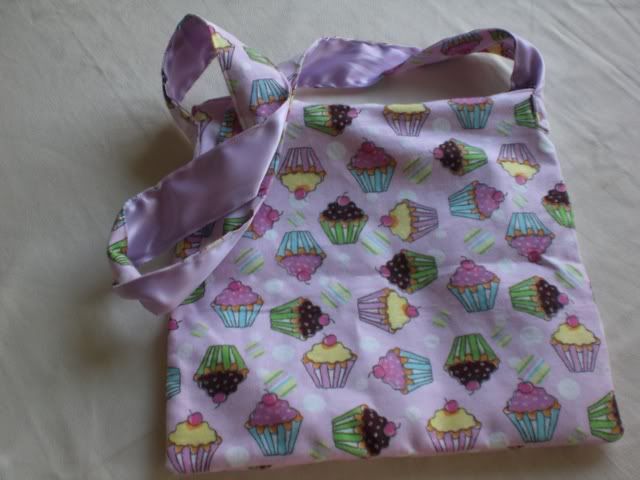 some books to feed my obsession!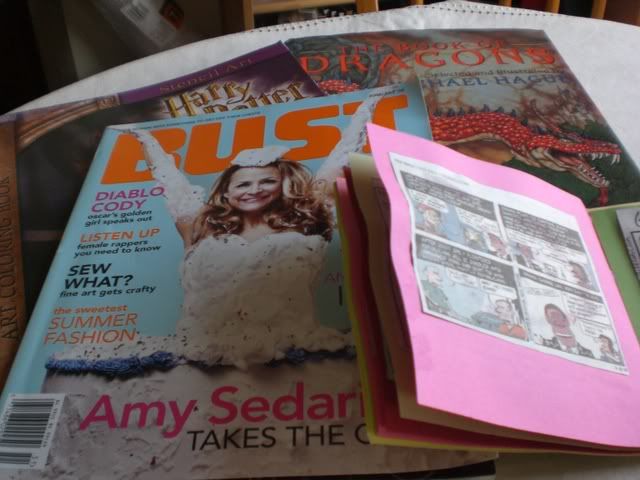 Some notelets and a tin with my initial and some bits and bobs! The cutest magnet from her trip to an aquarium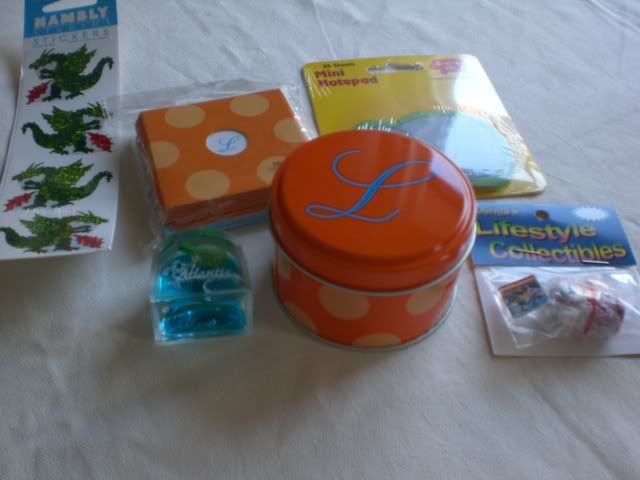 The tin along with a weeny watering can (so cute!!!) was full of plastic animals, which Dawn suggested would be good to do something melted with - I think thats a very very good plan!!!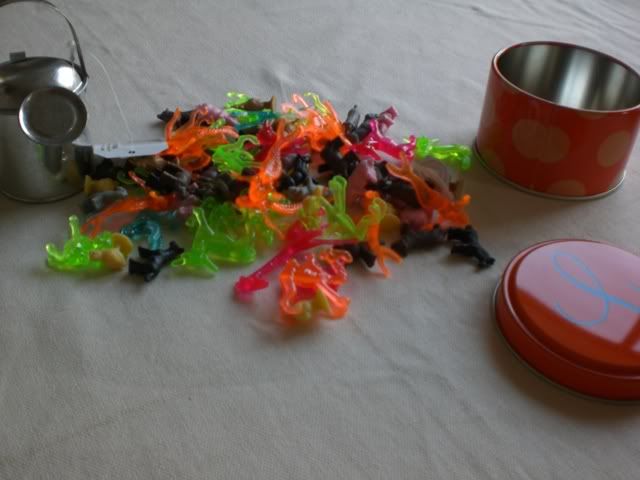 Sewing bits and bobs which I took out of the packaging straight away!!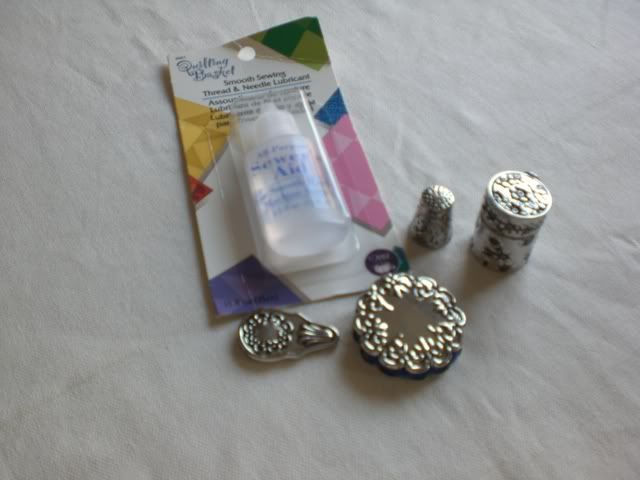 Loads and loads and loads and loads and loads of Buttons!!!! yey!!!! (I might of spent a while sorting through these into different sizes - these are gonna give me hours of fun even before using them to craft!!)
The cutest mini sewing machine - Dawn knows that I'm wanting to learn to sew at some point, so this is a starter for me!!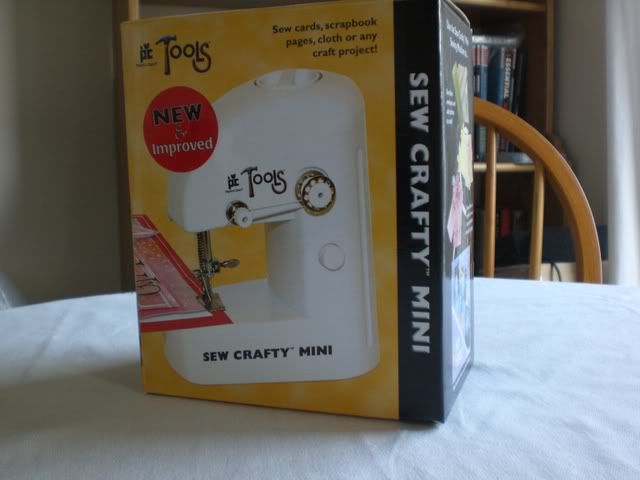 Thank you so much for this amazing package!!!!
Package Two!
Hurrah!!! I've recieved my second packge from Dawn Octopus - I feel that its gonna put my package to her completely in the shade!!!
First Everything together...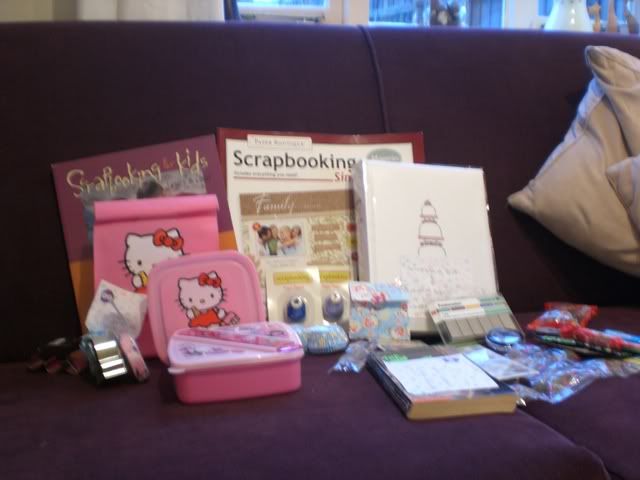 Tonnes of stuff to add to my stash!! I started scrapbooking and I'm putting a family one together for my nan for christmas, so these are really gonna help
There is a book with loads of papers in, one with ideas and techniques!
The Wedding Album is actually for photos' of my mums wedding as she got married back in July!
Starter set for Bento! I've recently started making sushi and me and Dawn have been talking about bento boxes and all the yummy-ness so now I've got some amazing Hello Kitty boxes, I can't wait to use these and now I have an excuse to buy more bento stuff!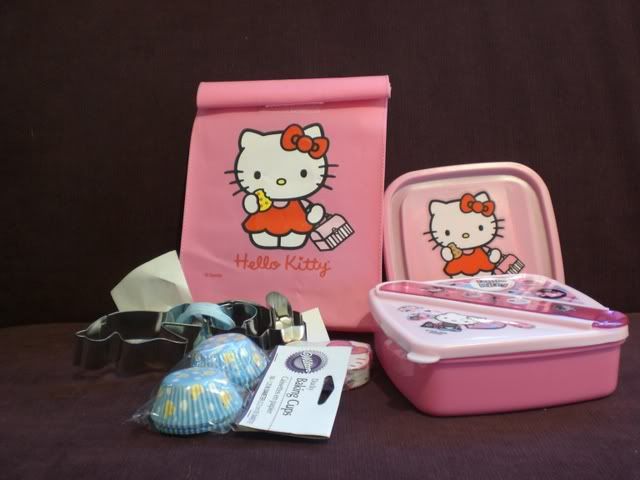 This is my favourite box! sooo cool!!!
Loads and loads of extras - there was more sweets than this, but lots have been eaten - yum! There were some sour heads that made me dance around at the sour-ness when I ate one!
Thank you so so much dawn!! its all brilliant - I don't think I've listed everything but it should all be in the pics
PACKAGE ONE
Yey!!!!
I recieved my first package off Dawn Octopus! Everything is brilliant
Take a look at the piccy's below...
All the stuff nicely wrapped up (it was a massive amount of will power usage to take this pic!) ...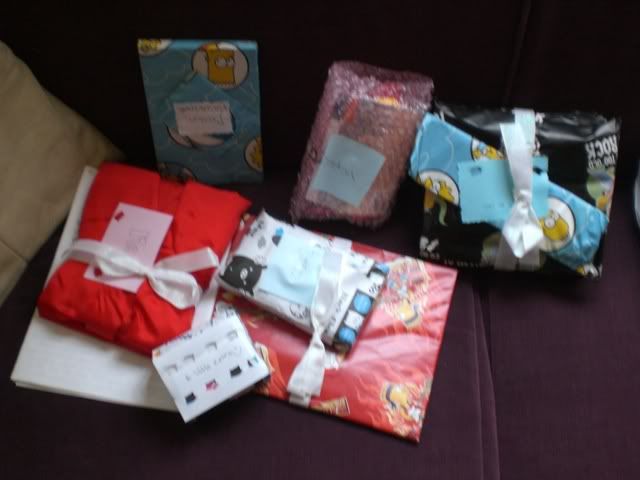 Everything opened...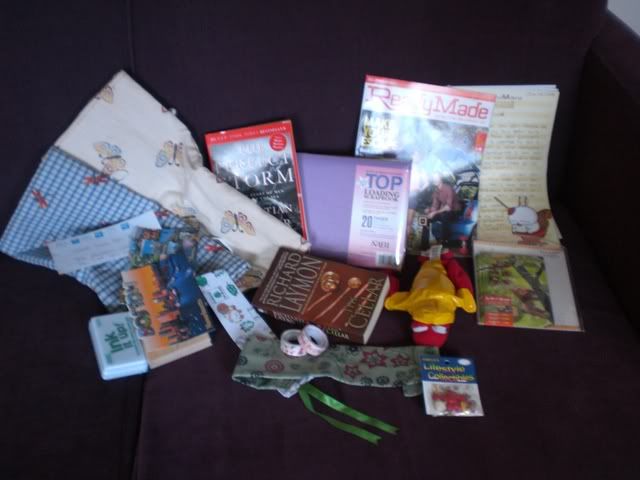 Scrap book and letter - I love the stationery that the letter is on! Its so good to see photo's in the scrap book of my new friend who I have been talking to so much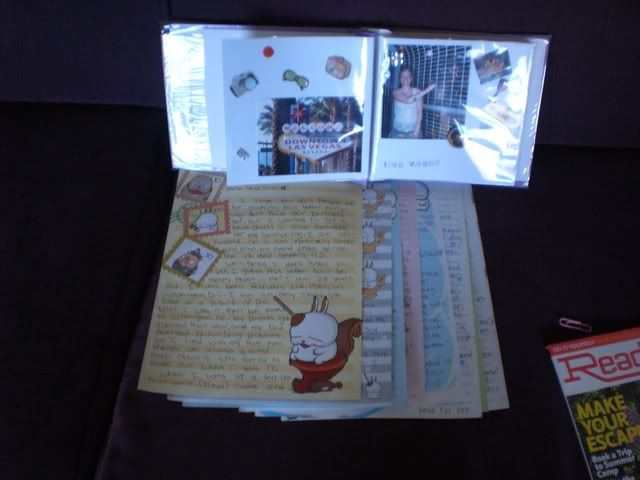 Boston things! the lobster is genius - I love his coat! and can't wait to read this book I've been so close to buying it so many times!
Dawn's favourite things... a book by her favourite author (which I may have already started to read!), some very cute stationery, her favourite magazine (which looks very cool) and some disney tapes!
Crafted items - a couple of gorgeous hammocky rat bags for my pet fancy rats - they will love these - but most probably will also chew them to pieces! A headband, a sewn bookmark!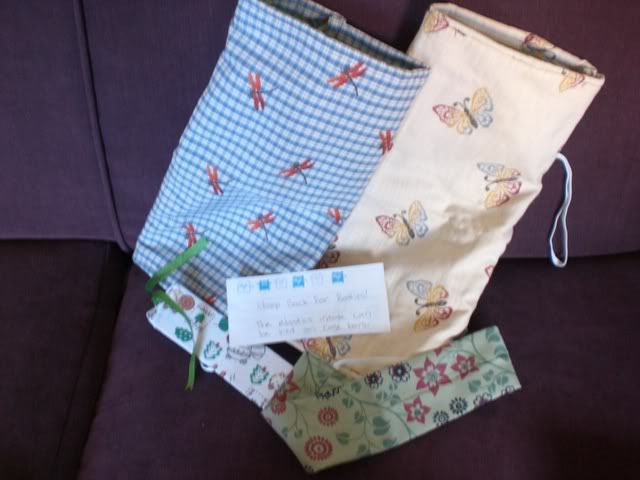 the fabrics are gorgeous - here is a close up of the hammock material (see why I am jealous of the ratties??).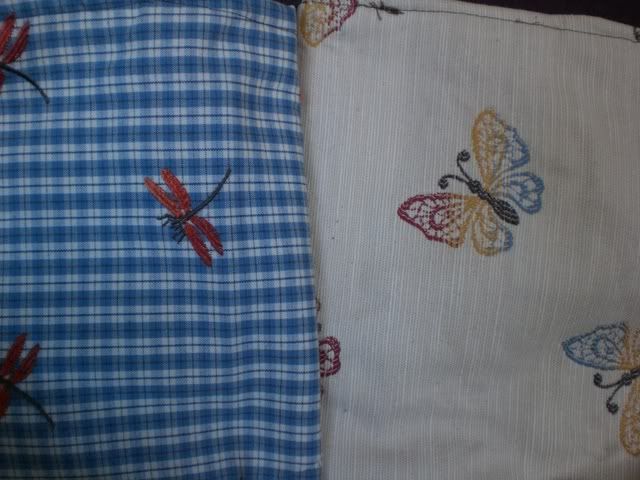 and a sneaky not so little extra...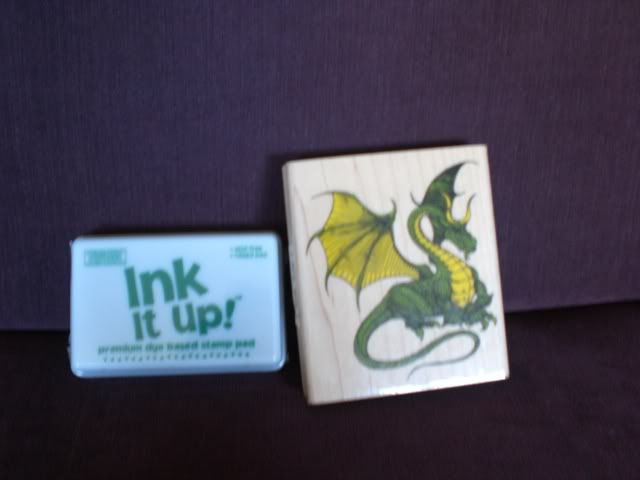 Dawn has discovered that I love dragons - this stamp is perfect
Thank you so much for my first package I love every thing
(sorry about the dodgy-ness of some of the photos - despite having got a new camera at last christmas I'm still rubbish at taking photo's)