I hope this is in the right, please it didn't seem to fit elsewhere
This pincushion was made for my swap partner Sarcastra, in the Giant Multi Theme swap
One of her themes was Small Woodland Animals and she mentioned that she would like a desk top pincushion so I came up with this after spotting the super cute hedgehog fabric.
The finished dimensions are 9" square, and I used 2 fat quarters of quilters cotton fabric. Each piece has interfacing on the back and I just worked out what order to sew the bits together as I went along
I must admit, at one point I didn't think I was going to beable to turn in right-way out again after sewing one of the seams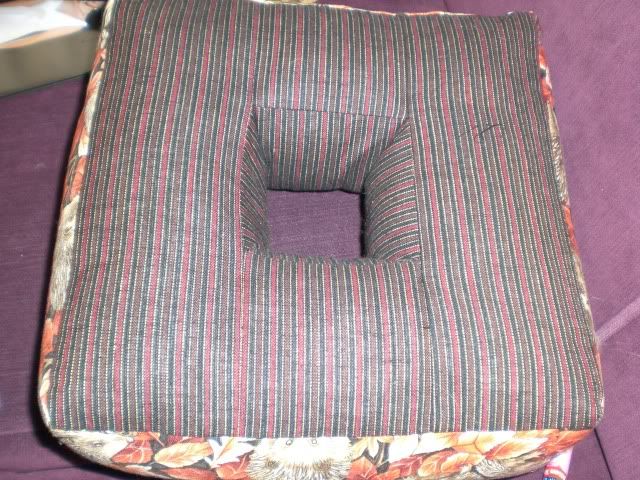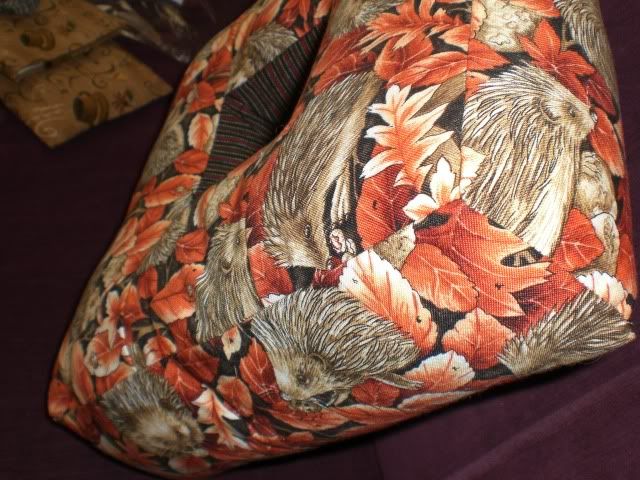 I hope you guys like this, any comments or advice would be much appreciated!