I am loving it!
I seem to really overspin (lots of little 'squiggly' bits) but I am working on it! Having a blast!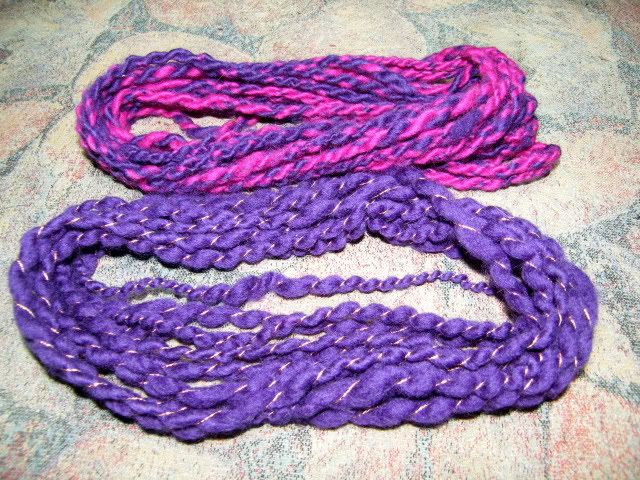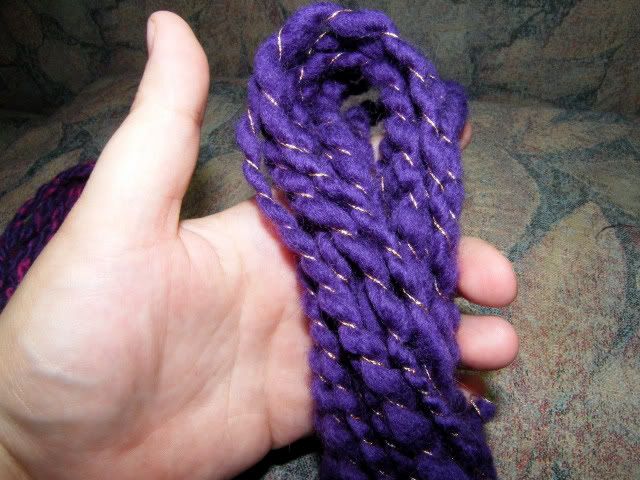 They are REALLY chunky! lol working on that too!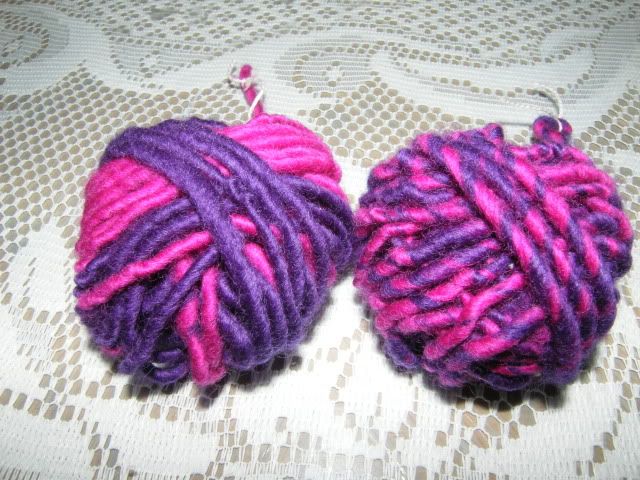 The two singles I plied together. One I just did with alternating pieces of pink then purple roving, the other I mixed the roving together.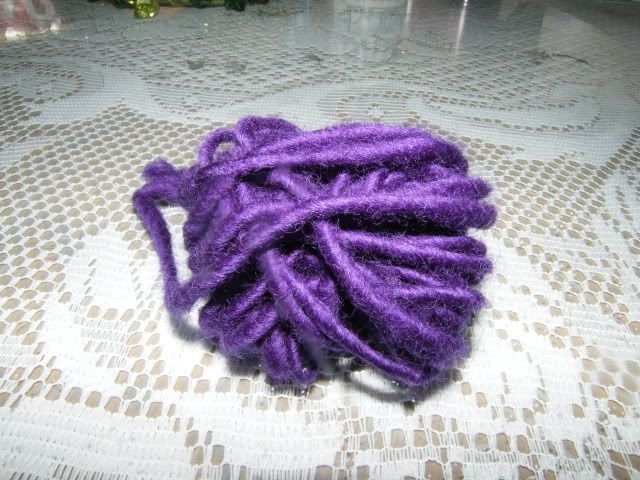 The single I plied with the gold thread.