We moved recently (okay like 6 months ago) and I have slowly put together my craft area again. Last week I realized I hadn't put up my bulletin board, but in a fit of 'starting anew', I took everything off of it to reveal... a very boring brown cork board.
Since it usually takes me some time to fill my bulletin board, I thought I would do something to the background to make it more interesting to look at while it remains blank. But what to do? Cover with fabric? No...
Paint it!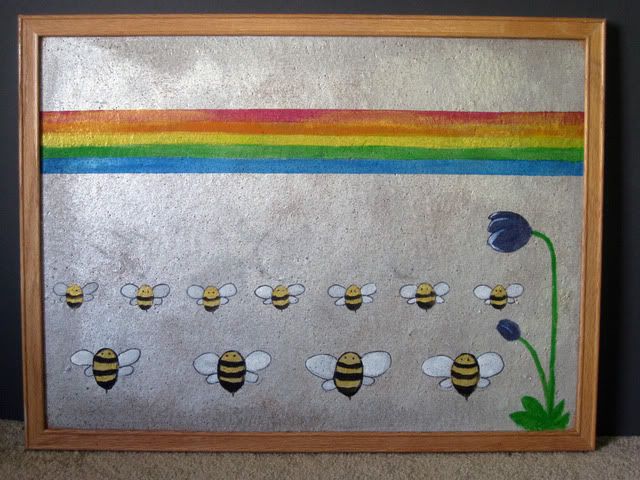 The background and the bees are metallic, which does not photograph very well at all.
Before/during shot (with my cat Morris getting in the way):