I recently updated my couch by replacing my old pillows (which had definitely seen better days) with snazzy new ones picked up at West Elm (hooray for massive sales!). Of course, firmly believing that those who waste not want not, I kept the old pillows to use as material for future craft projects. Here is the first transformation - from worn out pillow to cute daytime clutch!
Before: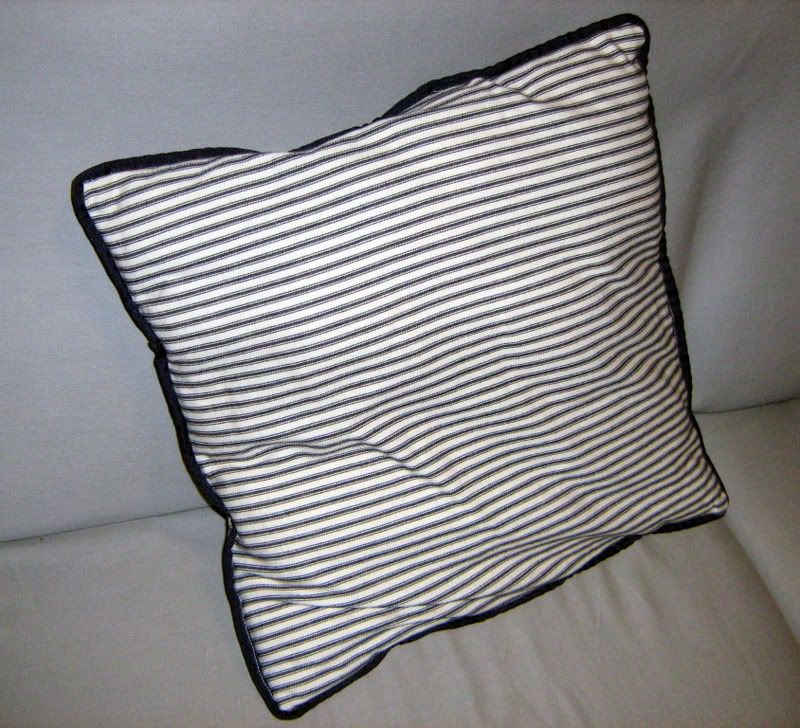 After: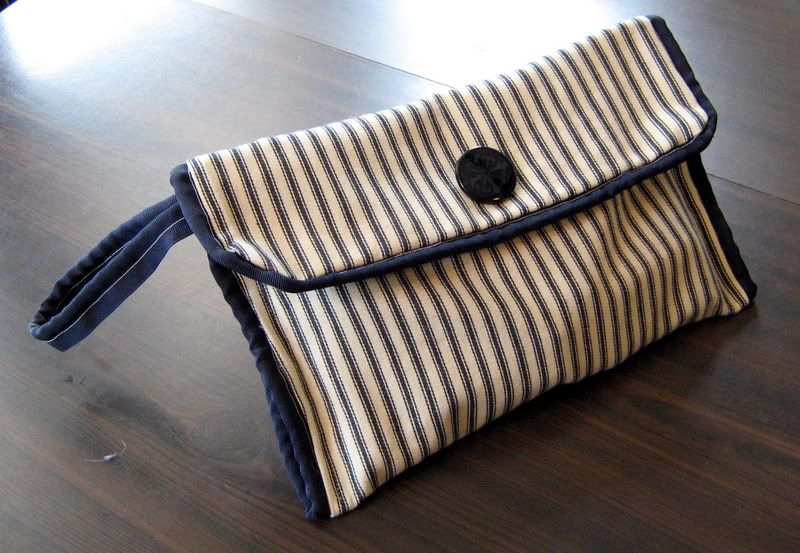 In action!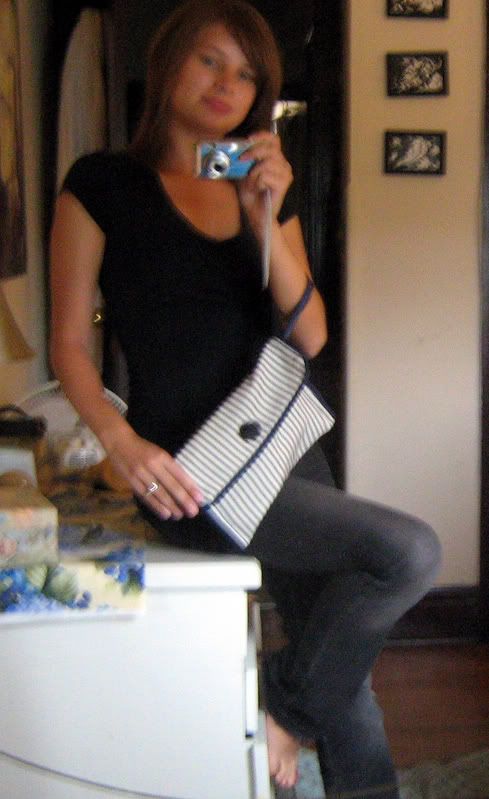 I didn't have any interfacing on hand, so it's a bit floppy, but all of my necessities fit perfectly. This was more of a learning project than anything (I'm trying to teach myself how to sew), but I might actually carry it.
Comments would make my day!