I loved Shleybee's jersey mini dress (
https://www.craftster.org/forum/index.php?topic=178828.0
), so I decided to make my own version this afternoon. Having reached the age where I no longer have places to wear mini dresses, I made mine a bit longer and a bit looser. There are still a few little issues to work out, but overall I'm really pleased with it. My husband and I are going out for sushi tomorrow night, and I think I might even wear it! I'm teaching myself how to sew and this is my first project that is actually wearable, so I'm happy.
Here are the pictures!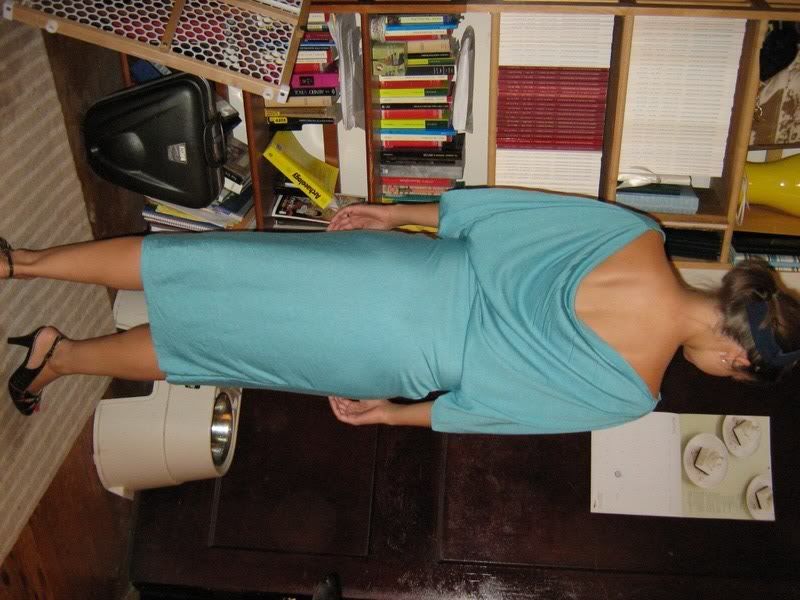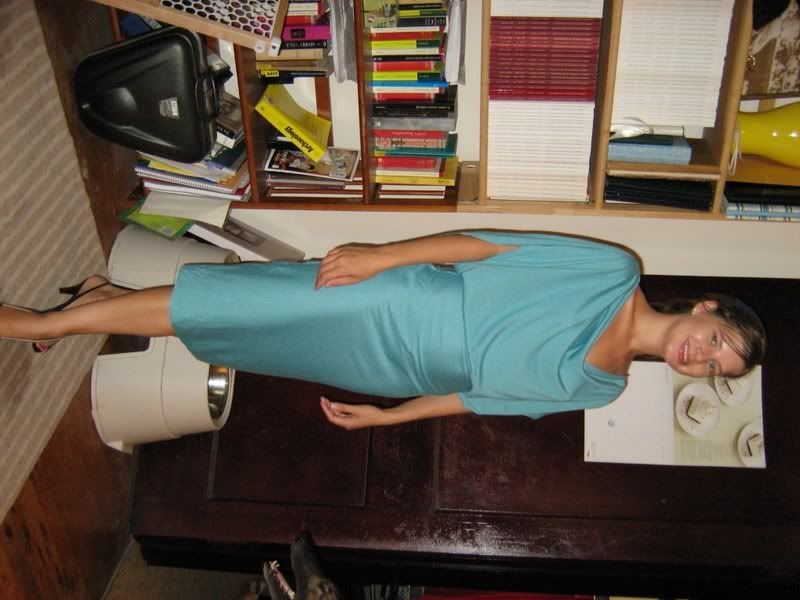 I'm not sure why the fabric looks so shiny, because it's not actually. It's just a basic aqua T-shirt jersey with some stretch. Please disregard me; I'm the most awkward model ever.