I received amazing inchies from Superhooker and Alteredmommy this week! The ones from Superhooker actually came days ago, but I've been knocked out with an awful flu, which has caused me to be a terrible partner and not post pictures until now.
From Superhooker (sorry, my camera does not want to capture these. If you have better ones, please post them):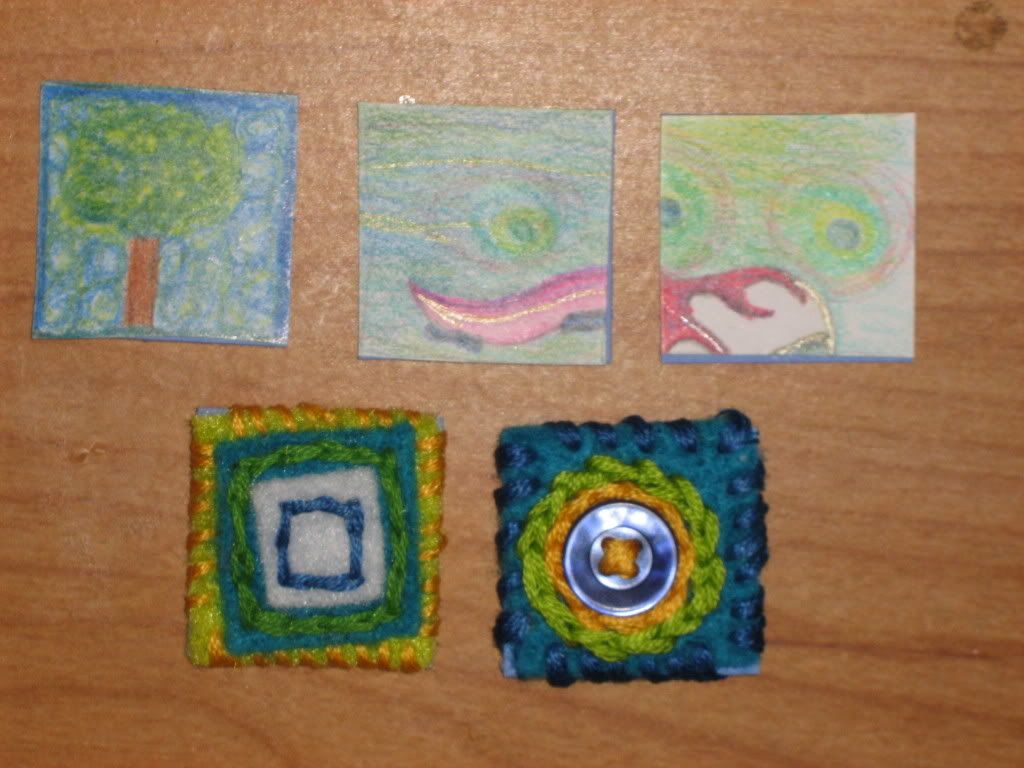 I got part of the octopus/tree! I love them all, but I think the embroidered felt are my favorites. They feel so nice in your hand. The drawings are beautiful, though. I love how soft they look.
From Alteredmommy: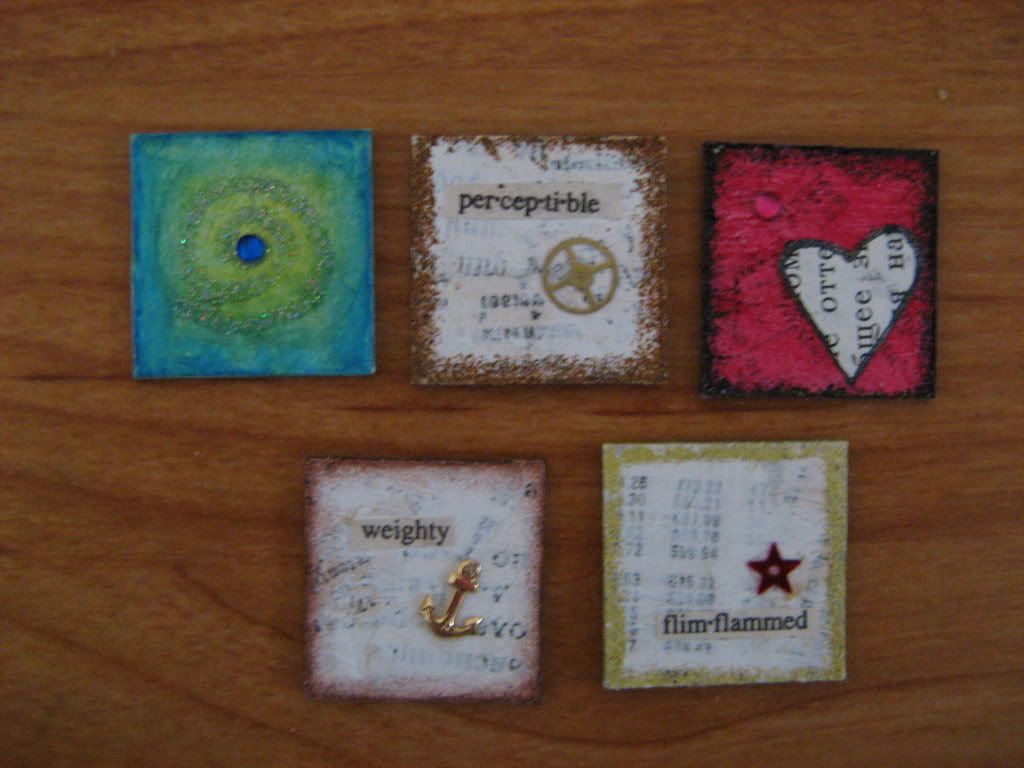 These are all so cool! I keep deciding that one is my favorite, and then changing my mind. Right now, the contest is between "perceptible" (I love the watch gear) and the heart, although "flim-flammed" is right up there too. Oh, who am I kidding, they are all fabulous.
Thank you, ladies!