Love everything so far - that lap quilt is lovely!
My package arrived today! I was out at lunch with my sister, I was bummed I'd have to wait even a second longer, but it was her birthday so she won out.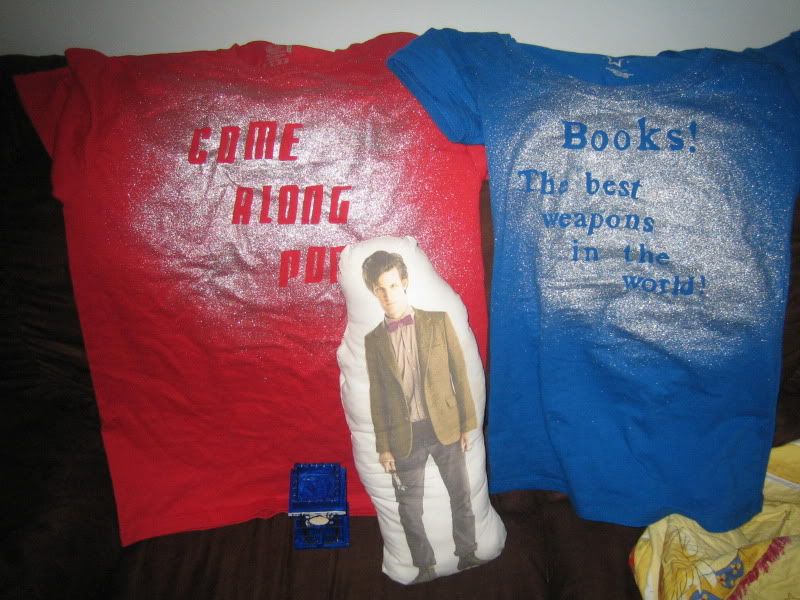 The shirts say "Come Along Pond!" and "Books! The Best Weapons in the World!" which is very apt for a librarian!
I even get my very own 11th doctor to snuggle, and a teensy tardis of my own! Don't worry birdies, it is bigger on the inside!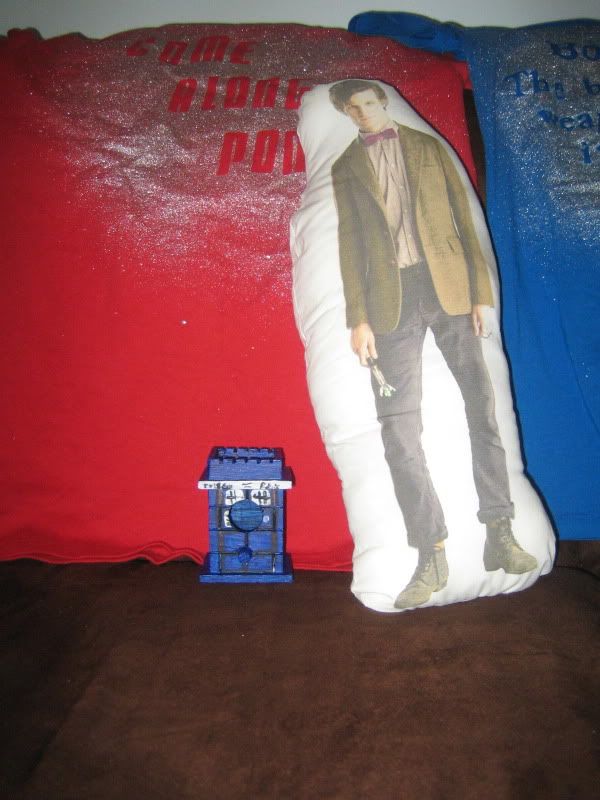 This swap was so fun!