Hey! This is my first post here, since I jussst got my shiny digital camera yesterday. [Now, to start a knitting blog! *cough*]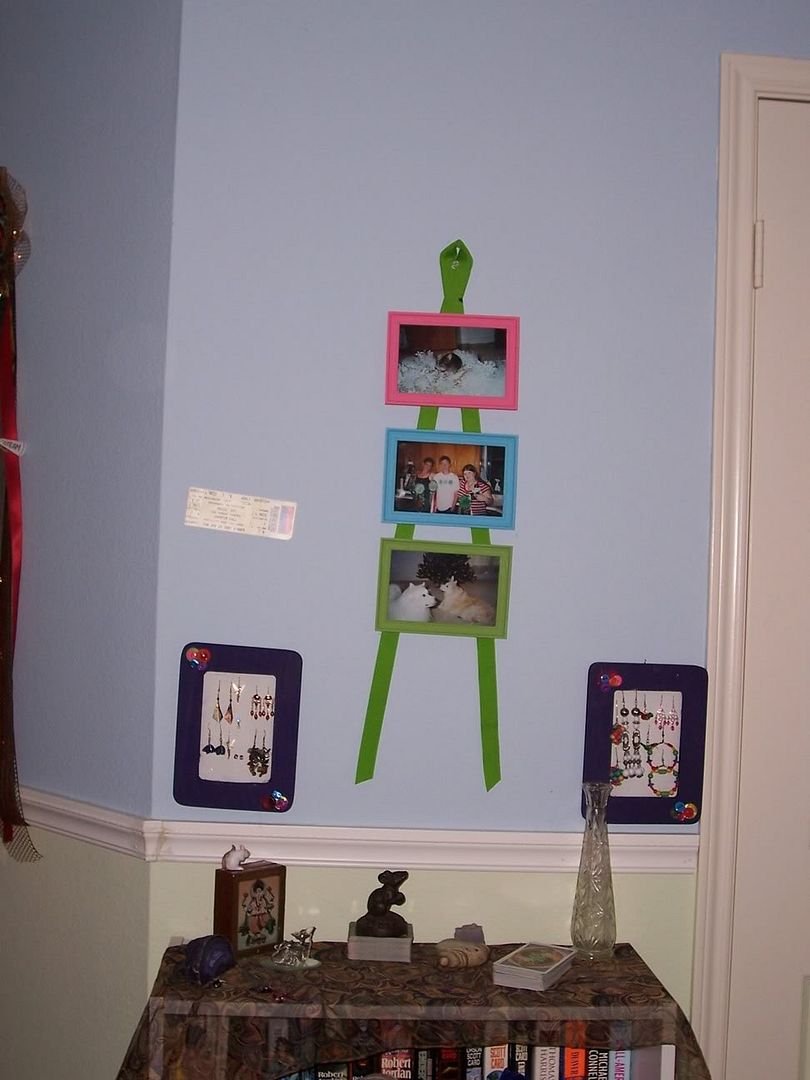 Anyways. I made the Earring Holders back in January when I got my ears pierced again. It's just Aida (Cross Stitch Fabric) gluegunned inside two frames painted purple with buttons added for accents. [The long earrings on the second one are for belly dancing.
]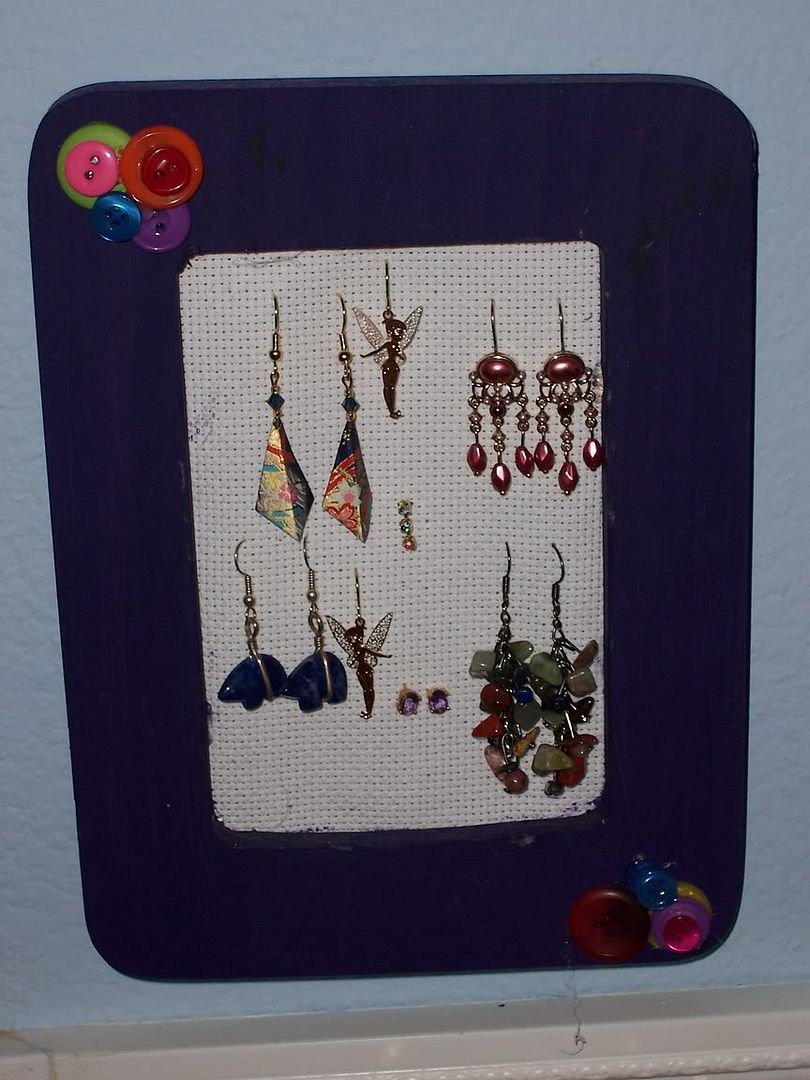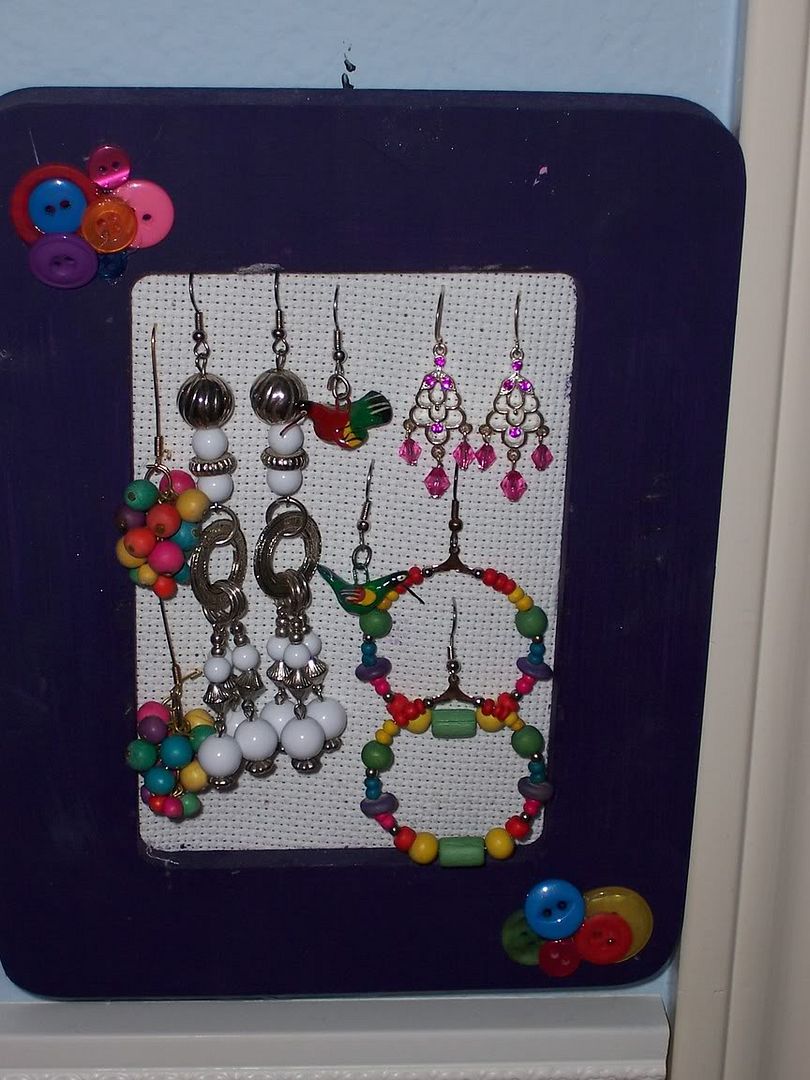 Now, the picture frames are more recent. Last weekend, I picked up the frames from the dollar store [$3] and I already had the paint and ribbon! So it was cheap, and cute. The top picture is my rat, Hamnpork, the second is my friends and I making mums and garters for homecoming, and the third is of my dogs, Roxy [Who passed in March] and Bear. [The ticket to the side is for Movin' Out, saw it with my best friend a few weeks ago]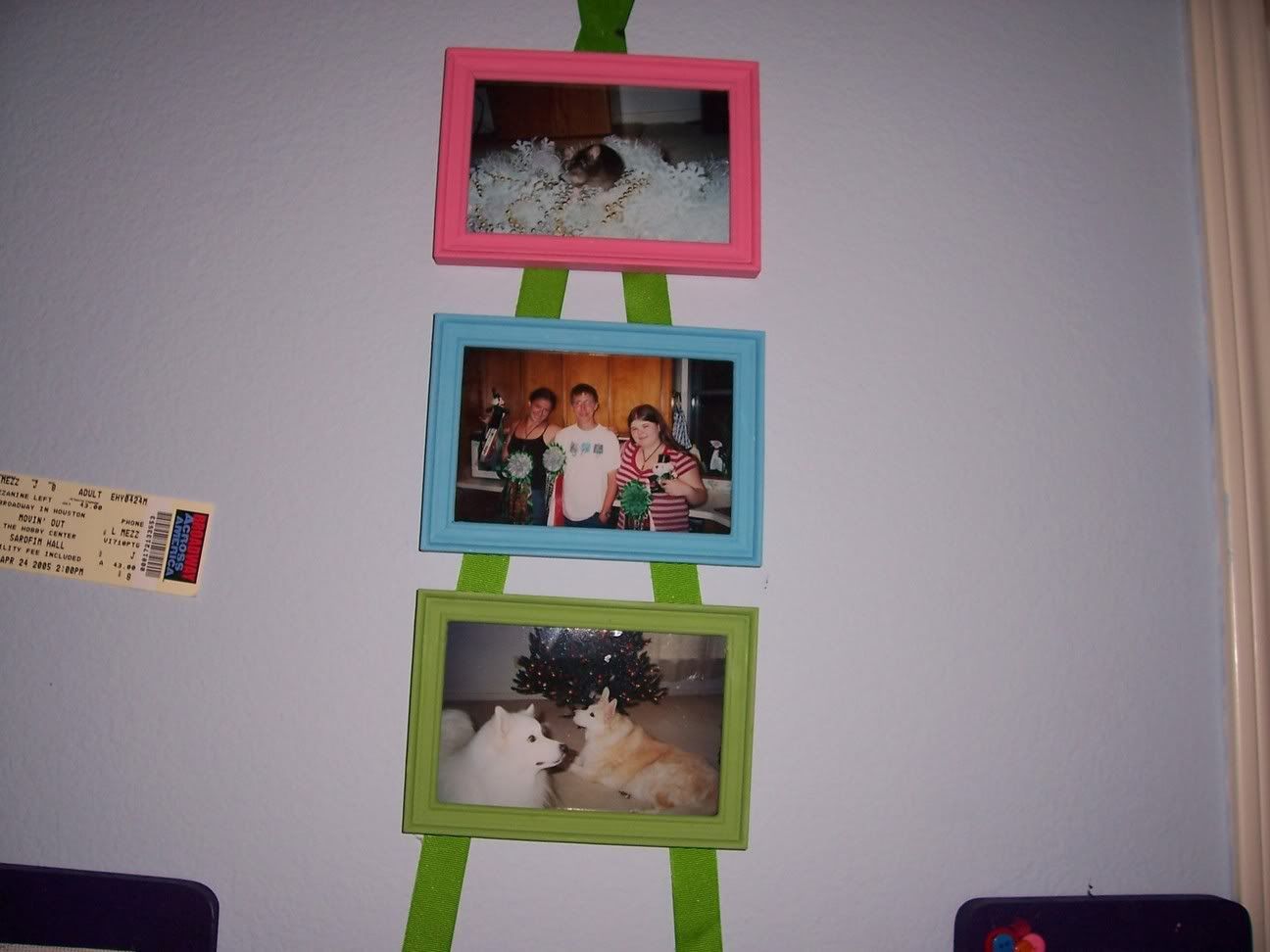 Okay! Now, the mums. I don't know if this is a Southern Thing, or an American thing, so I'm just going to explain it. I was oblivious when I moved from Vancouver to Texas. The day before the big homecoming dance, you wear a mum. It's this big flower and ribbon affair, bedecked with cowbells and squirt guns and candy and all this other godawful noisy things. Mums can vary from VERY big to very small, and are supposed to be made by your date. Or, in my case, your date begs your best friend for help, and your best friend asks YOU for help so we turned it into a party. Okay.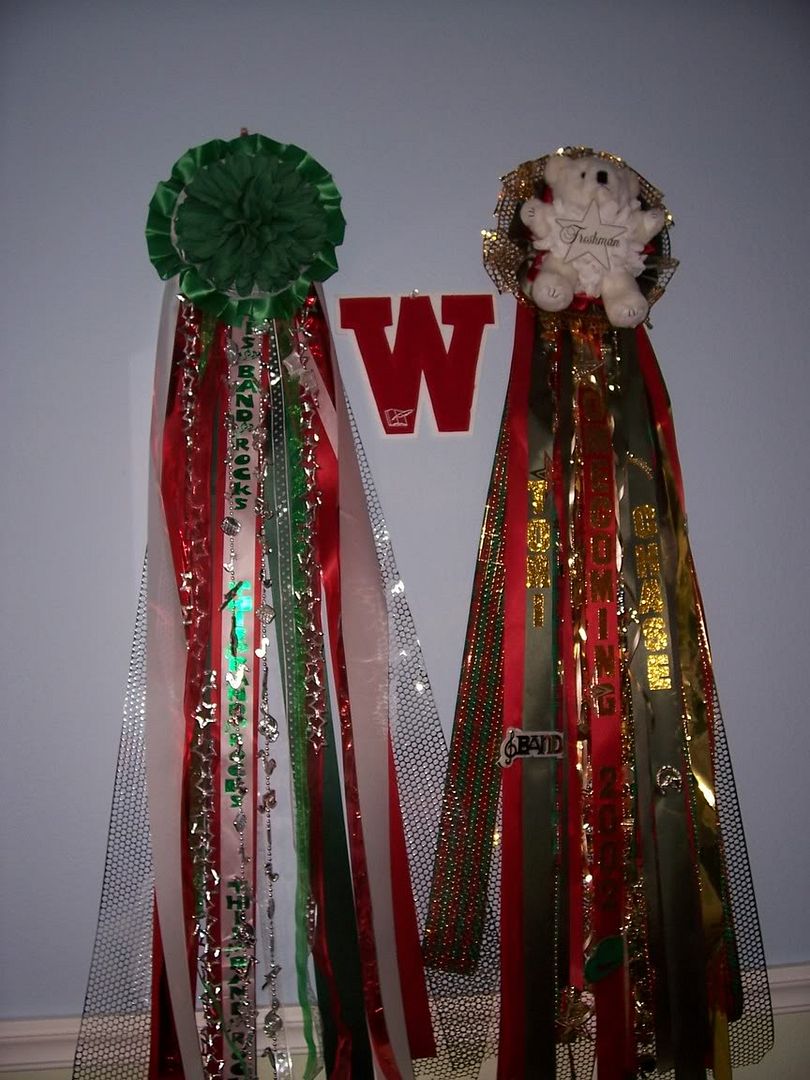 The one on the right is the one I made for my Junior year, and the one on the left is the one from Freshman year, professionally made. (I like mine better! *g*)
[Can you tell I enjoy rambling?
]