I hope I spelled luminaries right...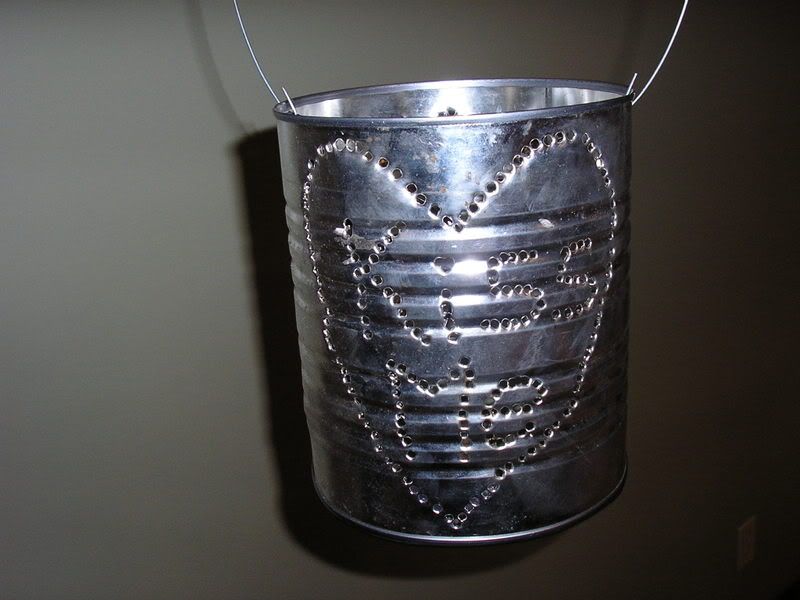 Take a tin can, fill with water, freeze, use hammer and nail to make design,let ice melt (outside), light candle, display.
I had fun with mine and used an extra big can, one of those food storage cans or buy in bulk beans and made a heart with the message inside 'Kiss Me' It hasn't gotten any attention yet. I'm thinking of making one to display for halloween.