Hey everyone! I made this bag over the weekend and overall I am pretty happy with it. I hand braided the handles and I added three pockets - one on the outside and two on the inside. One pocket on the inside also has three spots for pens or crocheting needles. This bag was also way inexpensive to make - the purple fabric was given to me from a friends stash and the lining fabric was really cheap from the as-is section at Ikea! I hope you guys like it!
Front pocket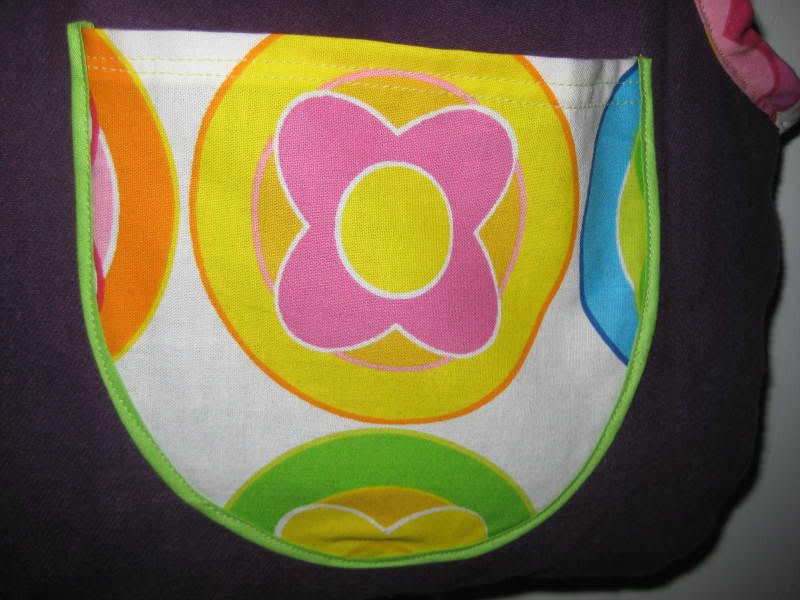 Handles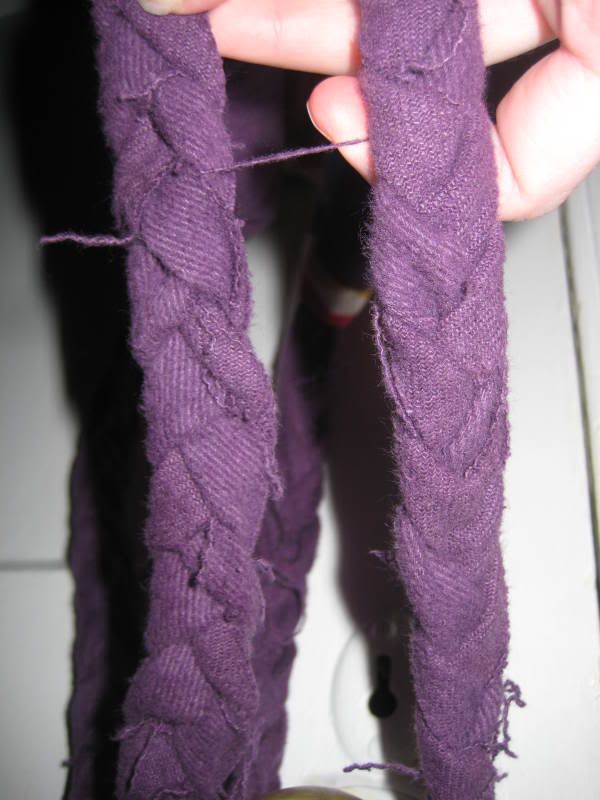 Inside of bag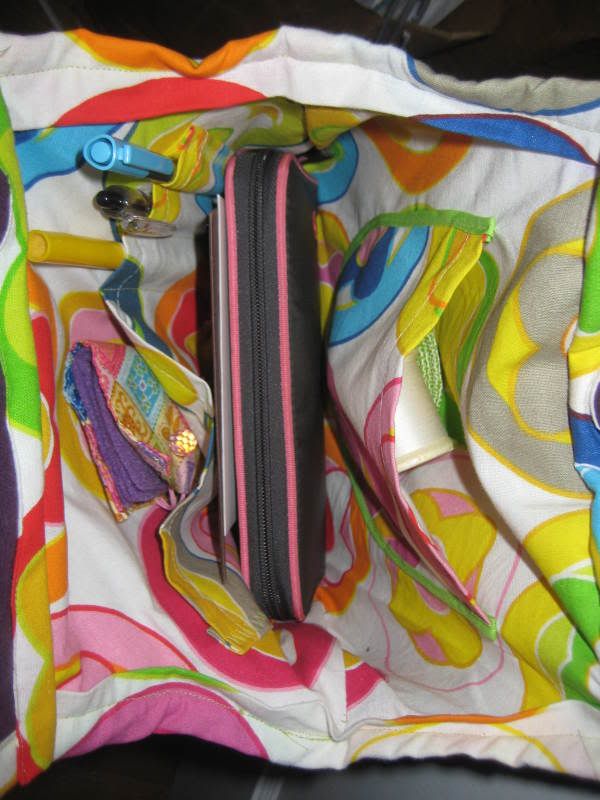 First inside pocket (same as front pocket)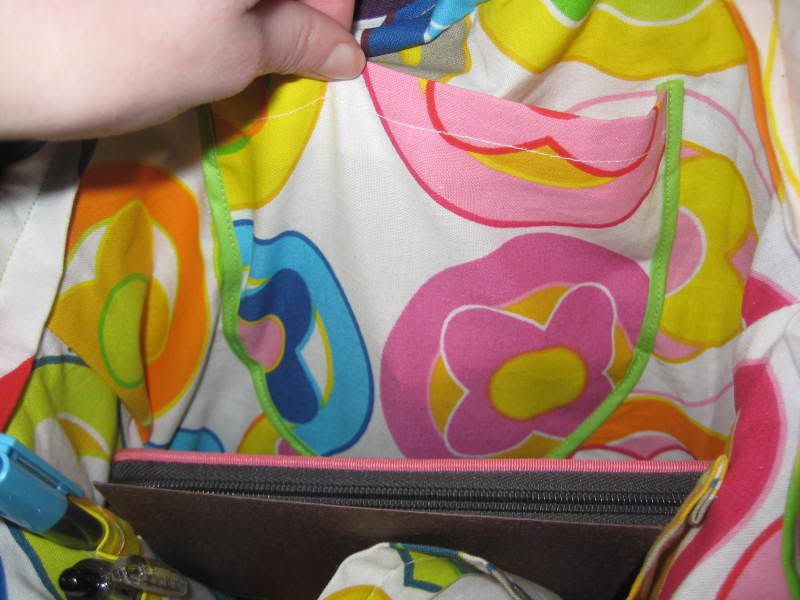 Other inside pocket (with pen and crochet needle spots)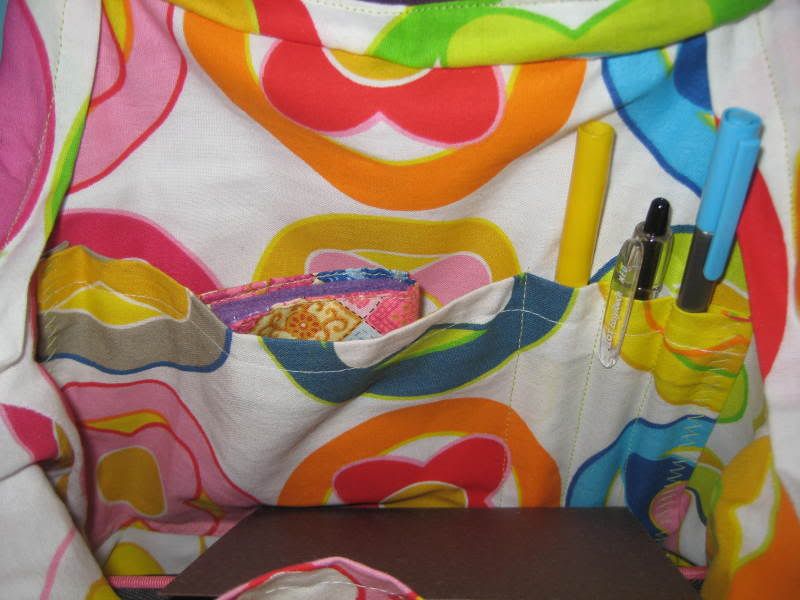 Comments and criticism are greatly appreciated!!!