well, we dont delebrate halloween but I think this is the place to post a costume thread.
this is my cousin, she had a cultural week on her college, and she had to go as the eiffel tower, so she (and I) was a little in shock with that challenge... here are the results
the proud tower
action shot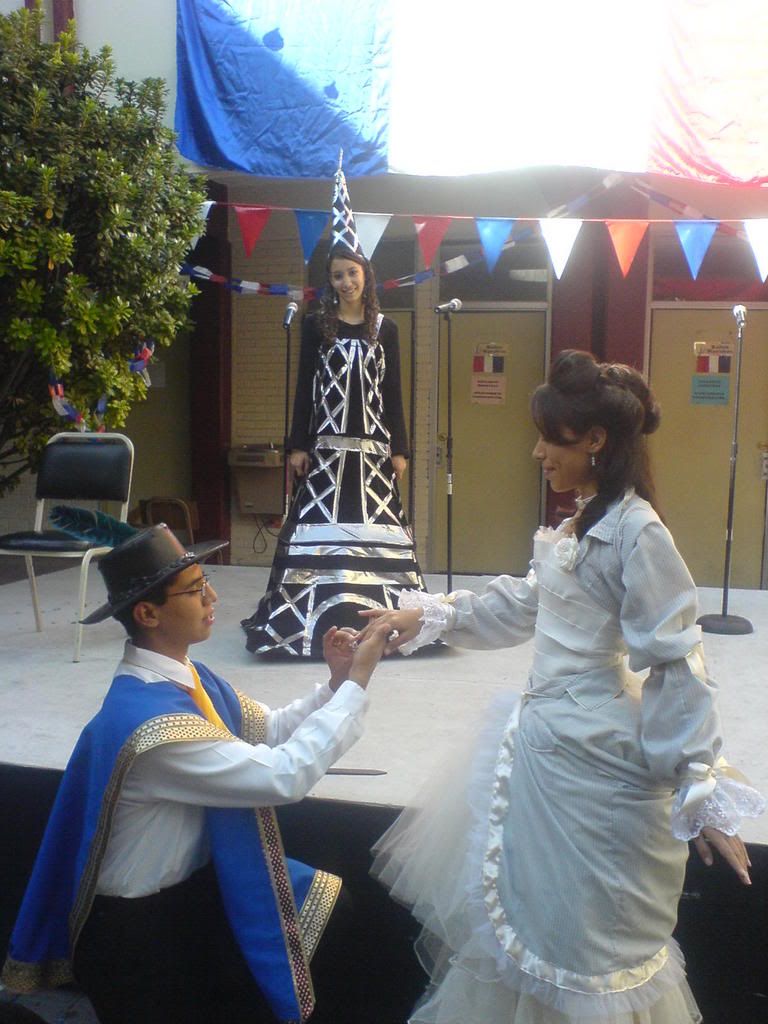 nothing as love in Paris
the black fabric was sort of stretch velvet, and seems so glam with that metalic fabric together...the idea was a strapless dress, but that was a cold day so she used the tshirt under, and the straps...I dont know, maybe was afraid of the dress were going down, I will ask her.
I loved the results, and she was so excited too, I just received this action pictures, and she says everyone was so impressed with the costume, and everyone wanted to take pictures with her, even who didnt know her
so I feel happy because of it...now tell me what do you think ok?