OH MY GOD! finally i made something and post it, i am sooo proud of it, I have many time of no sewing because i have a little boy (1 year old) that doesn't give me any time for crafting, so if you see any crooked stitch, just be kind
anyway, you can imagine what kind of work took me to complete this bag/purse/or what ever it's name is ... oh i almost forgot, i dont speak english that well...so, kind again
ok, here comes the story, i live in mexico, and theres a big fashion store called "El Palacio de Hierro" ("The Iron Palace") it has a very strong advertising where so-glam-girls say: "Soy Totalmente Palacio" ("I am Totally Palace") it is a very known phrase over here, hurray for advertising! ... ok, that was the background. Now, i have a friend, America... actually she is my cousin, and we love to go to flea markets (the "pulga") and buy a lot of cool stuff, there is where i get t-shirts and other second hand clothes to modify and have fun with, so i made this very cute bag for her to go to the flea market, and it says: "Soy Totalmente Pulguera" which is: "I am Totally Flea-Market", i made an stencil for the shopping girl, and the letters are from iron on transfers, when i have already cutted i found that beauty polkadot lining, actually that was a never sewn girl dress, so, let's go to the PICS
detail of stencil and letters, this is so funny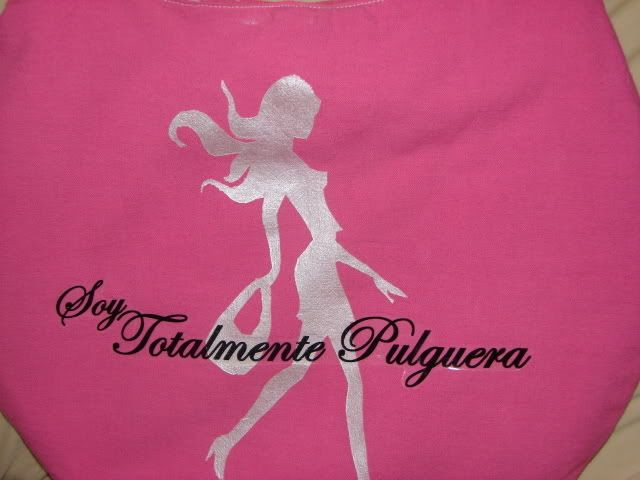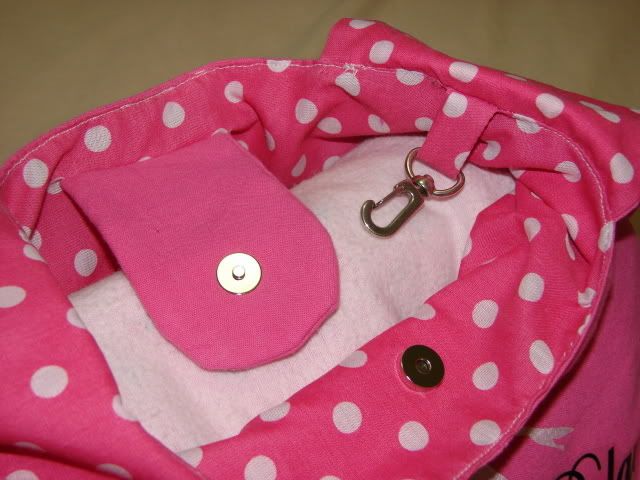 great lining isnt it? it closes with magnetic snap, so easy to use, and i created a key holder, America ALWAYS get's them lost... ALWAYS.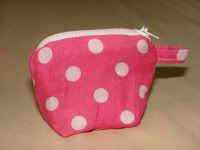 AAAAHHHHH a baby pulguera comes for keeping money (not for long)..i had a little problem with that last transfer, maybe i will make another one later...probably not
wow! it has a cell pocket too!!
and the best part (well i dont know which is the best)...
IT IS REVERSIBLE!!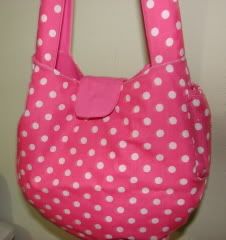 OH MY...did i really made it??
action shot, carrying her baby...
and at least the quality control: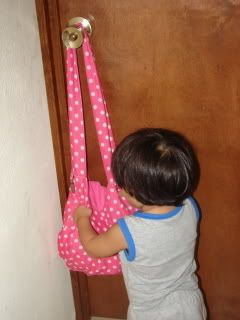 sorry for bad english, hope you get the idea, please tell me what do you think, pleeeease...