this are made by a friend, she wanted your opinion of them, I dont know the name of the materials in english, but I will put them in spanish por the people who knows it...
she used:
unisel balls
styrofoam ball, lentejuelas (sequins),
canutillos
bugle beads, and alfileres (pins
? or safety pins?
)
already edited names
thank you!!!!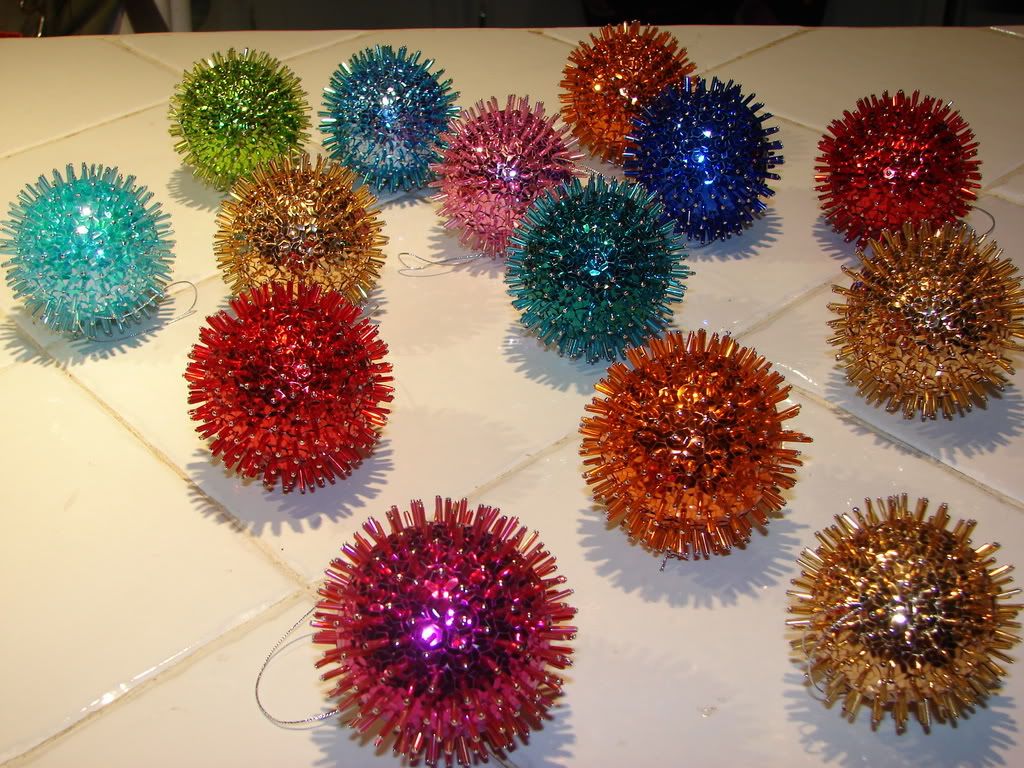 some close ups
please tell me what do you think