OK here I am... finally with pictures
As I told you, I tried to enjoy the surprise feeling the most as I can, and also want you to feel it
(hope lots of pictures dont disturb anybody)
so here is the package as it came to me: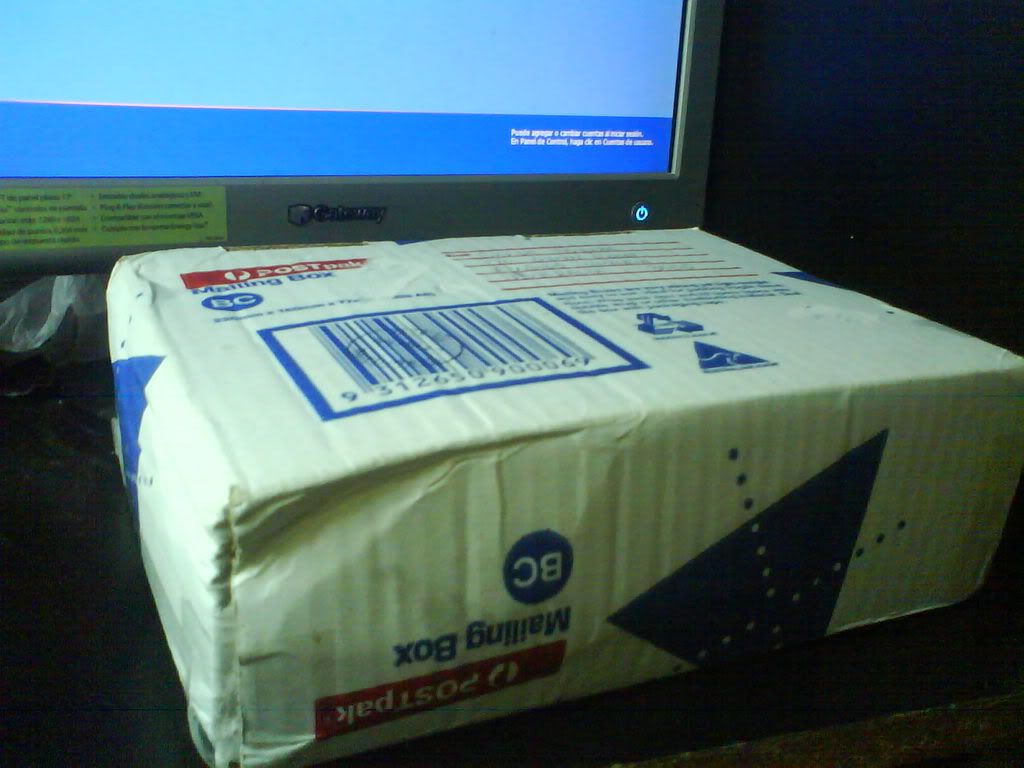 then I opened, and that is how it looks like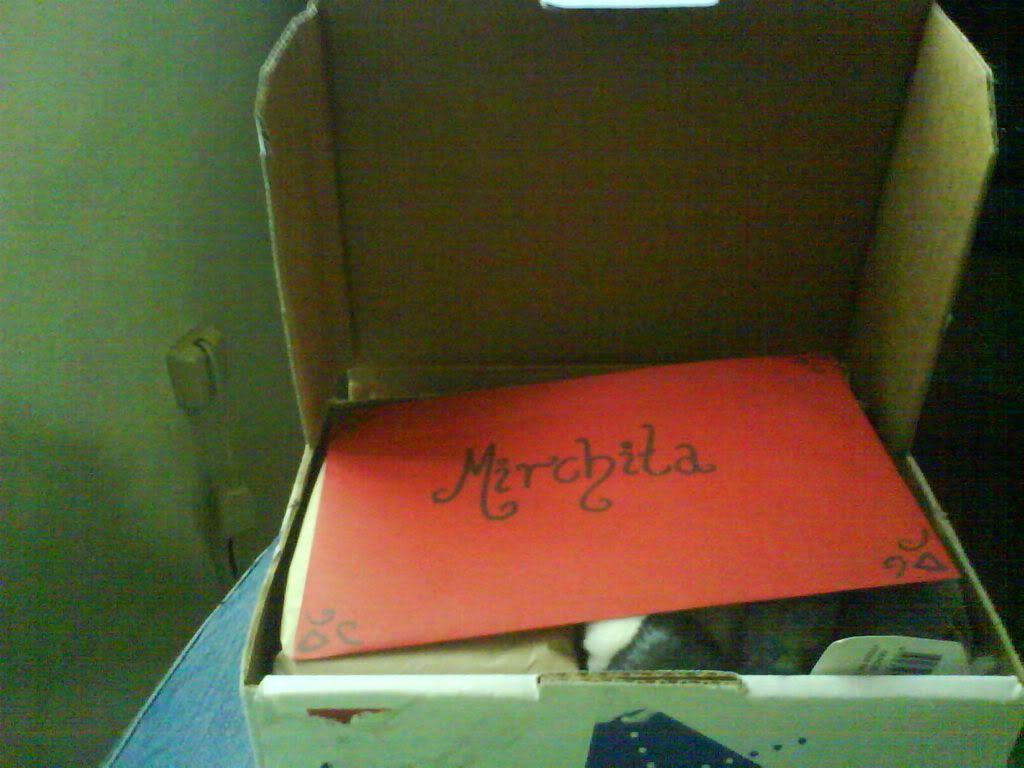 that red envelope is a beautifull letter from Piaochong, thank you piaochong!!!!!!!
then it jumped out two little australian friends, that I loved, but werent for me...
dont worry, their owners loved them even more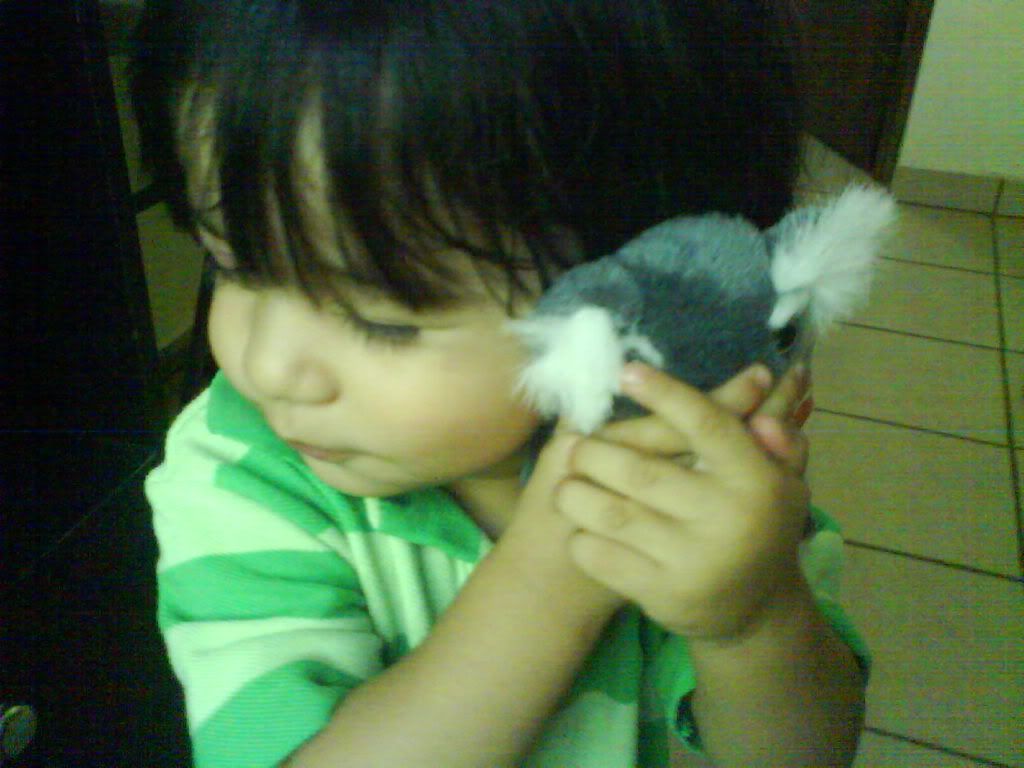 oh my God!! two ADULT ONLY packed goodies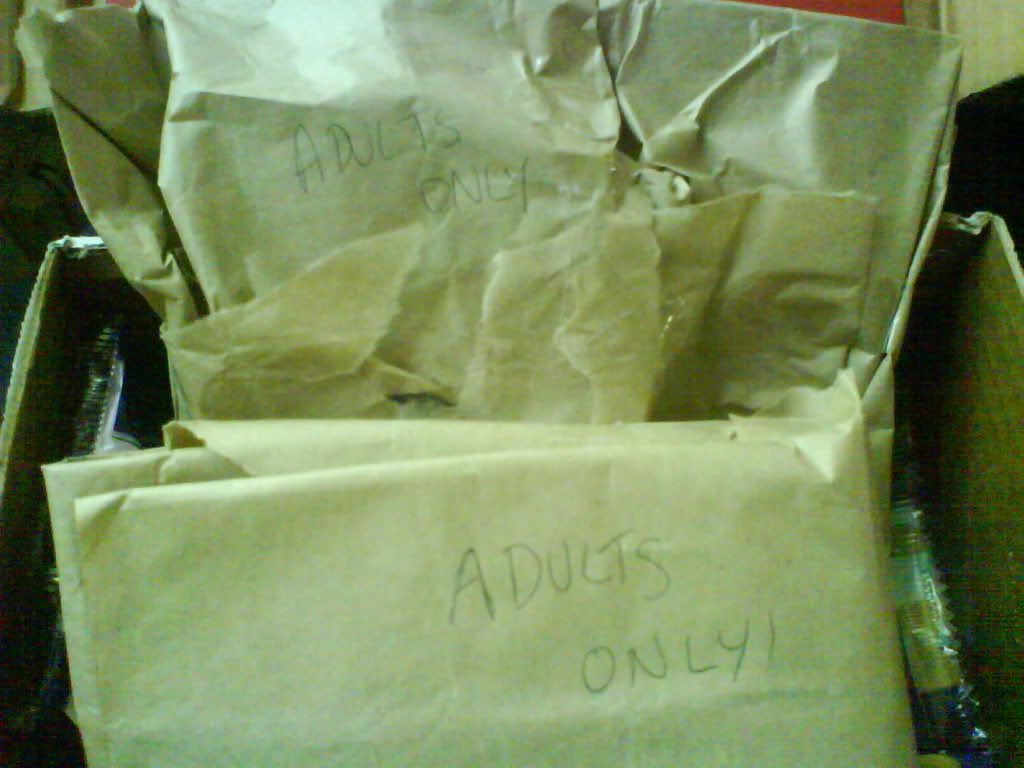 (pictures of the contents at the end)
YAAAAY!!!! CANDY TIME!!!!!! some smarties, and delicious, AND I MEAN DE-LI-CIOUS!!! cadbury chocolates, they had australian flurry friends on their wraps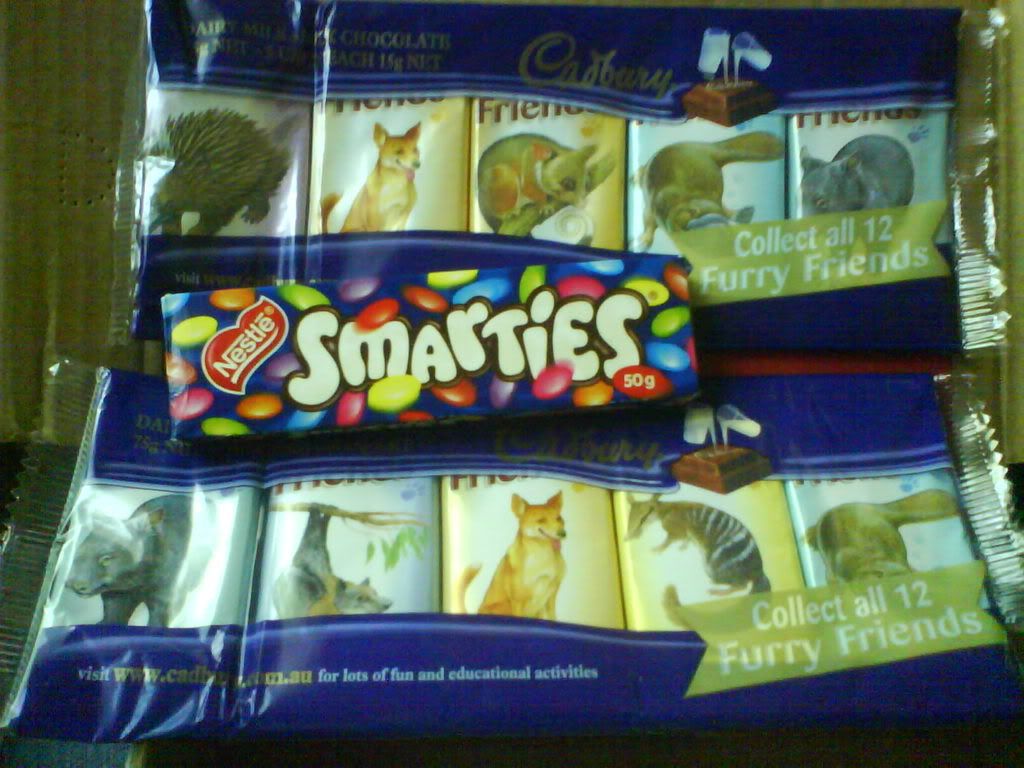 ... time to try some chocolate.... yummmm...
in this point I cant even resist to look at the adults only stuff... do you?
oh my!!! I almost forgot the beautifull postcards from Australia!!
and I dont know where the picture goes!!
ok, I have to take another shot of them...
and you will have to wait for the adults only stuff