OK so my son wanted to be Tutenstein for Halloween. This is a character from a show (called Tutenstein) that plays on Discovery Kids... basically about a child mummy who is revived by this girl named Cleo (daughter of an Egyptologist) using the scepter of Was...they get into wacky predicaments etc. etc. It is a really cool show. I usually hate kids shows but I really love this one. Anyway! It was a lot of work but I am finally DONE!!! Hooray!
So, the pics: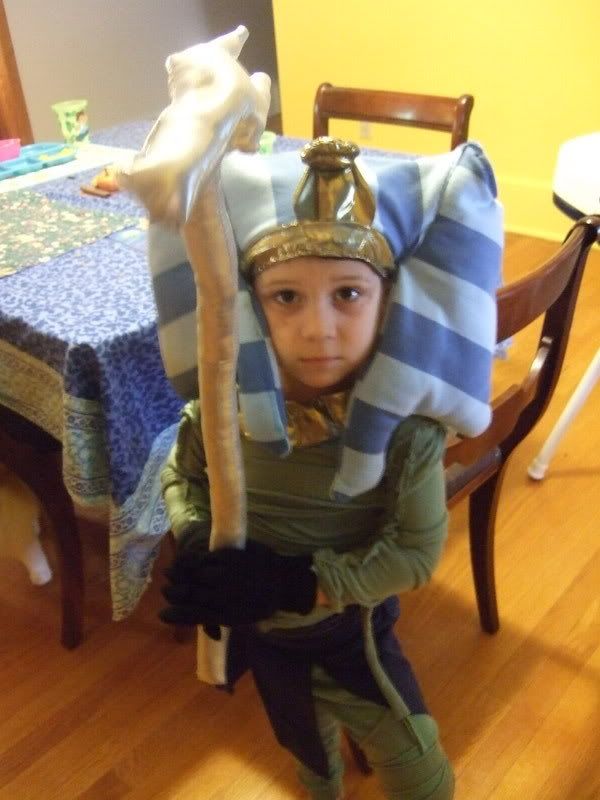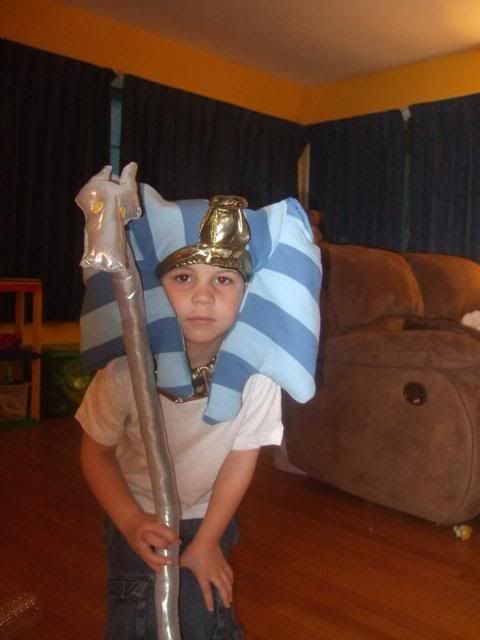 this was before I had made the wrappings and loincloth. I think you can see his scepter better in this one.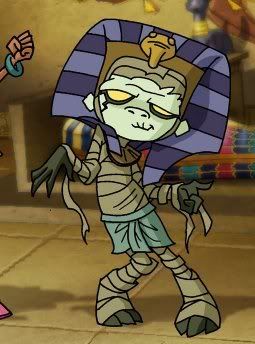 That is Tutenstein. I know the colors are a bit off, but that was my son's choice, lol. He wanted a dark blue loincloth instead of a light blue one and insisted that the wrappings were GREEN.
Anyway I like how it turned out.
All that's left is to paint his face, which we will obviously do at the last minute.
-Veronica