In my Advanced Pattern class we were assigned to buy as many items from the local dollar store as we needed to make an evening outfit. I used rubber gloves, a couple whoopee cushions and sponges. This is what I came up with:
Front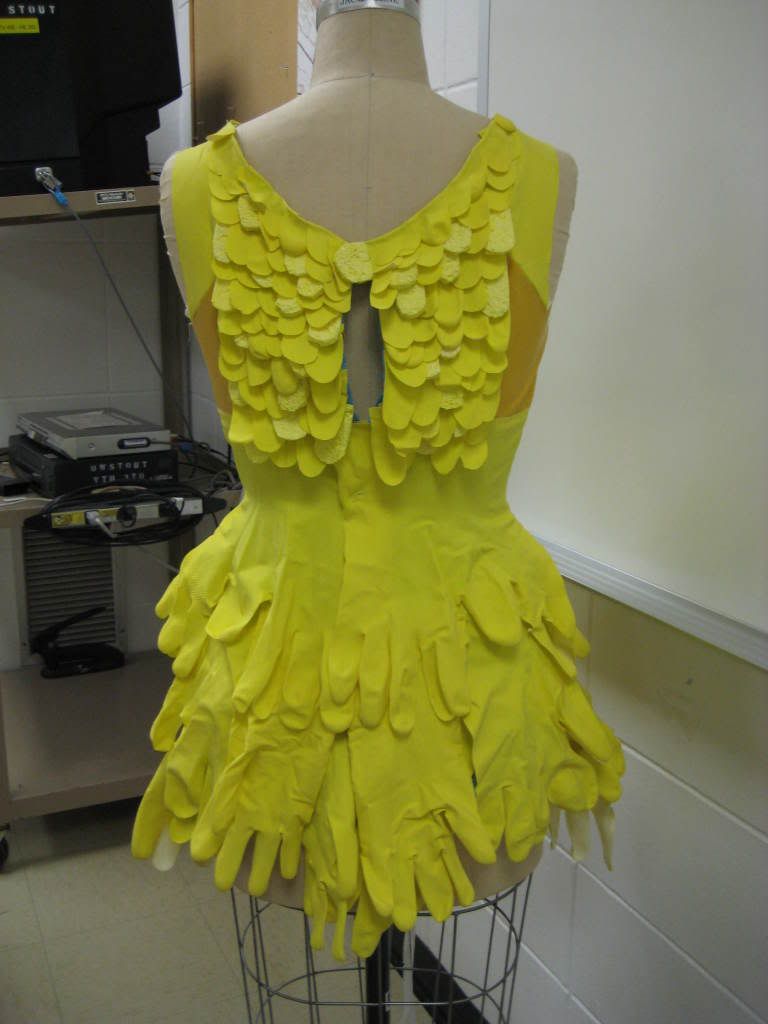 Back
My original plan was to use balloons, but when I couldn't find any i resorted to the closest thing i could find and ended up grabbing several things from the cleaning section.
I first made a base out of blue scrubby pads (except for the princess panels made of whoopee cushions and gloves which i sewed on their own... not such a good idea, they started ripping apart after awhile) and attached the waistband by hand and each individual glove on the skirt portion with my sewing machine. I attached the "fringe" (glove fingers and sponges) on the front and the back using my sewing machine and stitching each row at a time.
Thanks for looking =)