I got these horrendous leather pants at a local thrift store... (don't know exact amount... but less than $20 for sure)
The zipper pull was replaced with a piece of masking tape, and the hem was cut to the desired length.
I wanted to transform them into some sort of handbag inspired by the woman to whom they used to belong.
I've never met her, in fact I have absolutely no idea who she is, but couldn't help but think that she must own a Harley. (What motorcycle chick doesn't own leather pants???) And what Harley-woman doesn't love FRINGE?!?
Also wanted to put a bit of a modern spin on it, so I added the goofy side panels because I'm currently loving the whole architectural clothing trend on the runways.
I drafted an original pattern for the purse, then cut apart the pants and traced the pattern onto the pants. Then cut everything out, assembled it all together, added fringe, lining, straps, and VOILA!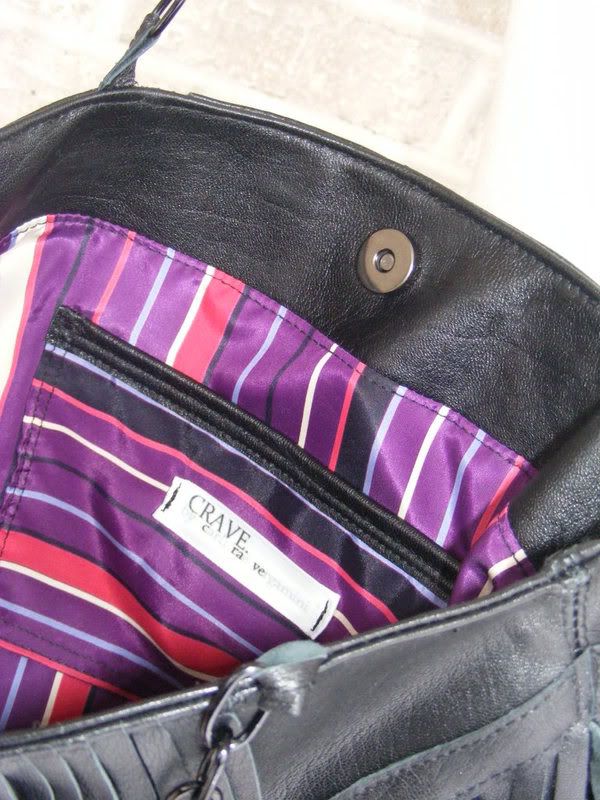 The lining came from my fabric stash, and the chain for the straps came from an old necklace.
Thanks for looking