My first Fiber Friday! I learned how to spin about month ago and since then, I can't seem to keep my hands off of the wheel.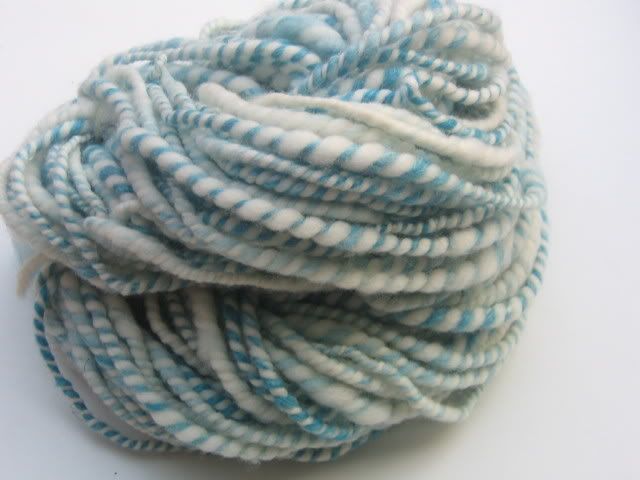 100% wool, 2-ply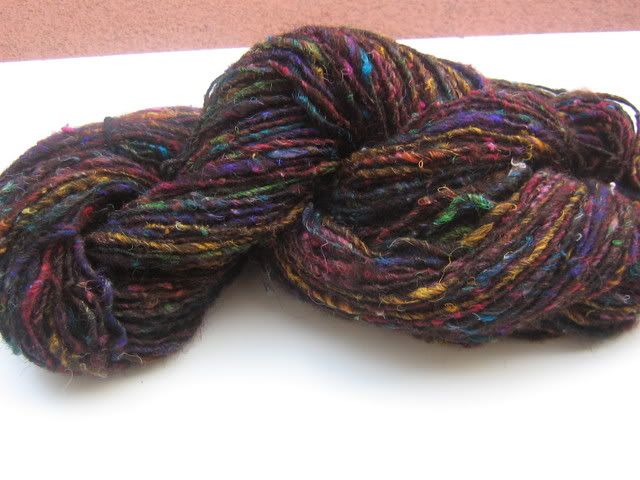 Wool/Silk Blend
100% Handpainted Merino wool
I am really enjoying spinning and might I add that you all have produced some really nice yarn this week! Thanks for letting me share my addiction.