Yay! My computer is working again so I can post pictures of Ecstatic's kit to me!
Prepare to be thoroughly impressed. And overwhelmed with pictures.
So here's the PRETTY PRETTY yarn she sent me(I love love love it all):
But woah, what's this? Sewing tea goodness!!
Here's the beautifully knitted bookmark and washcloth she sent me. The washcloth is so pretty I don't want it to touch water!
A book cover... (for what? you might ask)
BOOKS! There's THREE!!
This is my favorite. Ecstatic sewed me up a knitting needle roll thing. Not only is it pretty on the inside..
BUT ON THE OUTSIDE she painted an octopus (I looove them) and my name! (It's even spelled correctly, which is very rare in my life)
Then, what's this? It's a pretty ornament...
But wait! It has a present in it!! More yarn!
Ecstatic even sent me beautifulicous earings!
Here's me with them on, (please excuse my lack of undershirt..
)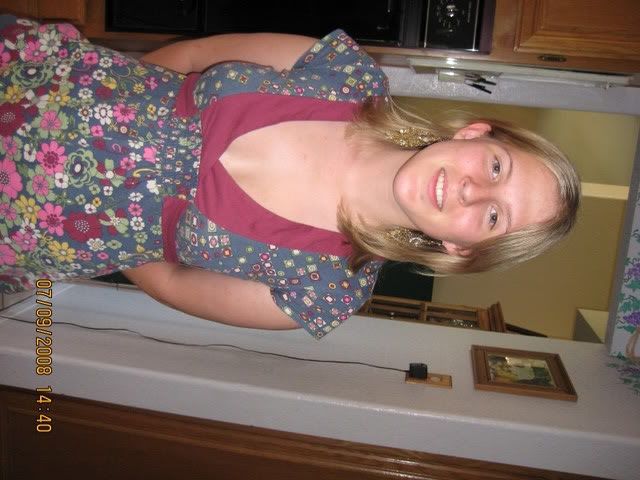 That's all!
Thank you Ecstatic!!!!! SO MUCH!!