I can't wait to see pics, 706Designs! My sister the overachiever -- she e-mailed me to ask if she should make more stuff because she didn't want her package to be too skimpy
Here, finally, are some pics of what IQJones sent me. I apologize for the extreme cruddiness of the photos, being as they are too dark and mostly out of focus. I was going to take better ones, but I haven't had a chance, and now hubby is out of town with the camera, so...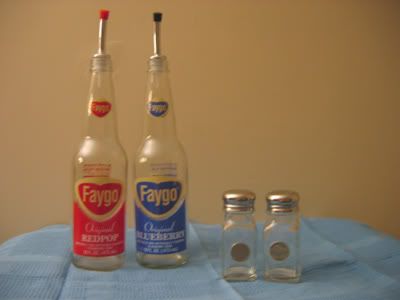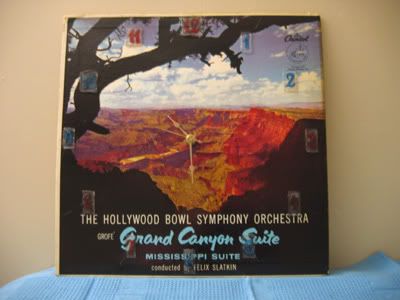 The shakers have old indian head / buffalo nickels on them, heads on one, tails on the other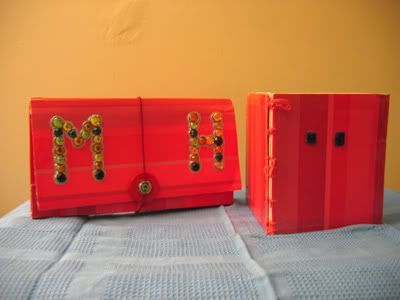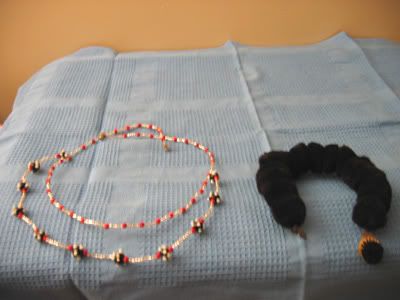 The little book has my initials in shrinky-dink, and the file is faux rhinestones and a big button. The bracelet is made of pom-poms -- it reminds me of old accessories from the 50s made of mink
Note the bit of ribbon that was leftover from my wedding on the frame containing a picture of my wedding! Awwwww..... And in the other frame, my 2 boyfriends! Johnny Depp and Orlando Bloom! I think I'm allowed to put whatever pic I want in there, but...
Thanks again, Q!
Melinda