Hey everyone,
I finally got off my lazy bum and cleared some space to take self-timer pics against my wall. Then I got off my bum again to make a post
so here goes!
A gingham bubble dress with red ribbon and red buttons (I'm in love with bubble hems right now!):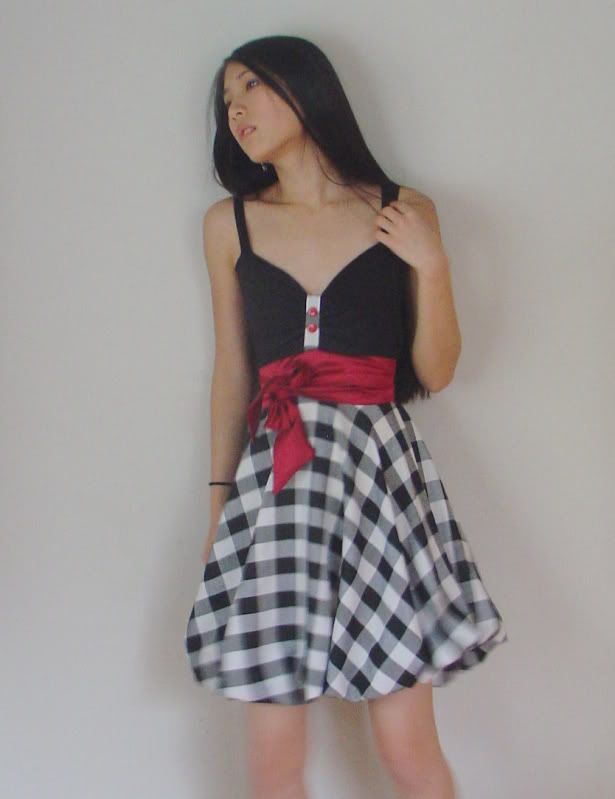 A pleated dress made from fabric from Joann's with a cool dark roses velvet pattern thingy: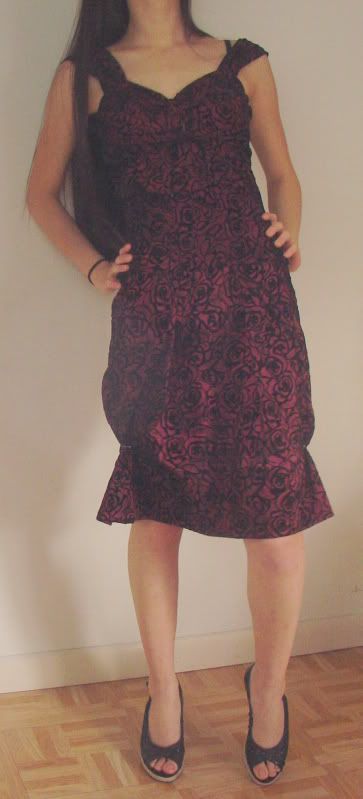 I've been getting into the whole piece-y quilty deal. I love it because it looks like mosaics! Here's a sleeveless top I made from leftover scraps: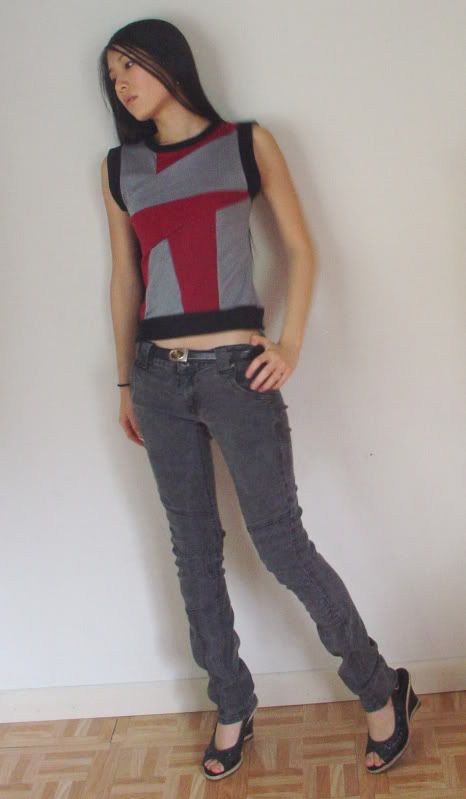 And a long-sleeved top with slight bubble sleeves: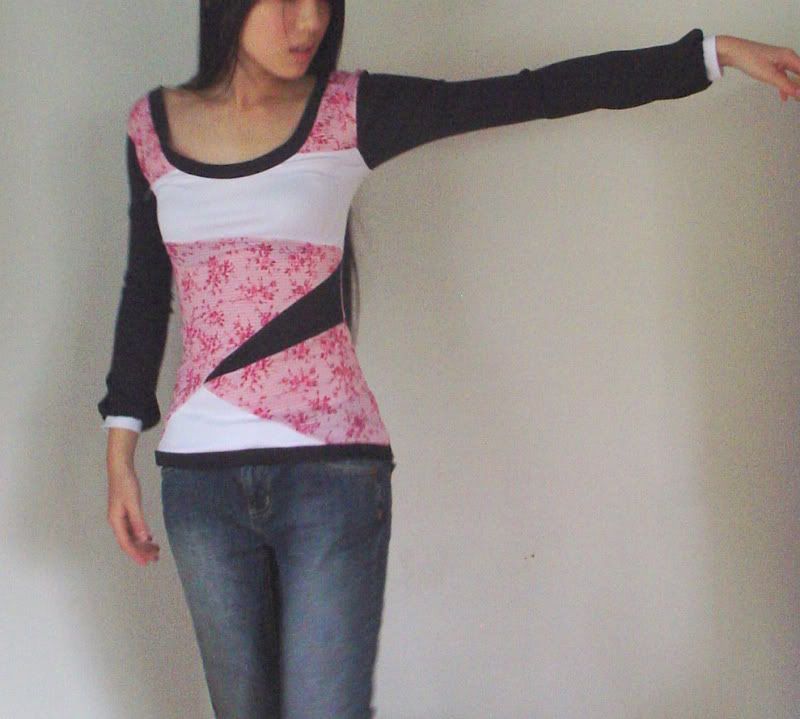 Finally, a t-shirt for my boyfriend, made from this soft stretchy black material and really soft bamboo cotton. (Has anyone else worked with bamboo cotton? This was my first time. It's sooo soft!!) I hand-sewed a little cut-out squirrel, since he is so "nutty" (hahaha) ..here's proof:
Thanks for checking out my stuff. I've been checking out yours too (not meant to be taken wrongly haha). Keep crafting, you guys have been such an inspiration to me!