This site is just making me crafty. After looking at several of the dog clothes that were made on here, I was inspired to do the same.
Here is what I came up with.
1st is Josey in her flower power suit. (She hates the flash, that is why she looks terrified.) This was a scarf, I used one of her coats as a pattern. The best part is you really don't have to sew anything but the velcro.
2nd Princess outfit. This was a small purse I found at the thrift store. (I wish I had taken a before picture). I think I need to add some trim around the bottom, it looks pretty ruff. I used the purse handles for her belly and neck straps.
thanks for looking
Jo-Ann
Josey in new outfit made from scarf.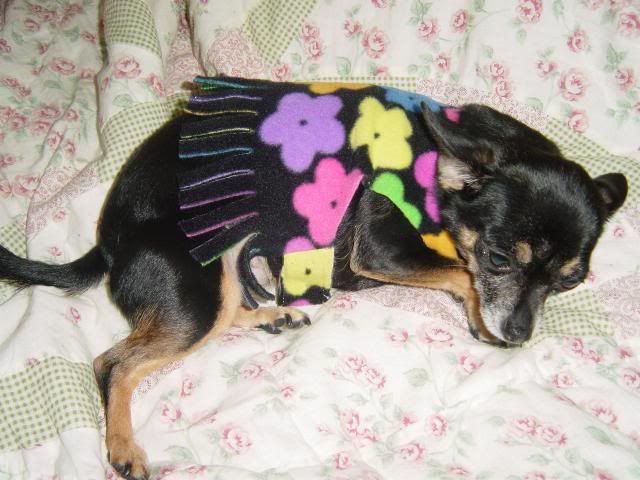 scarf I got for .99 cents at thrift store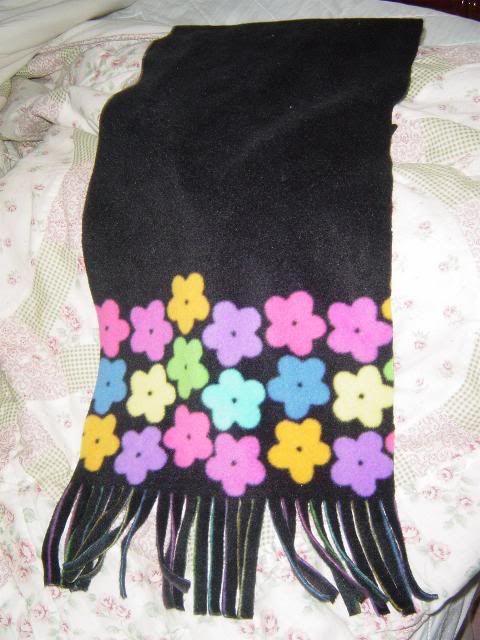 layout of finished dress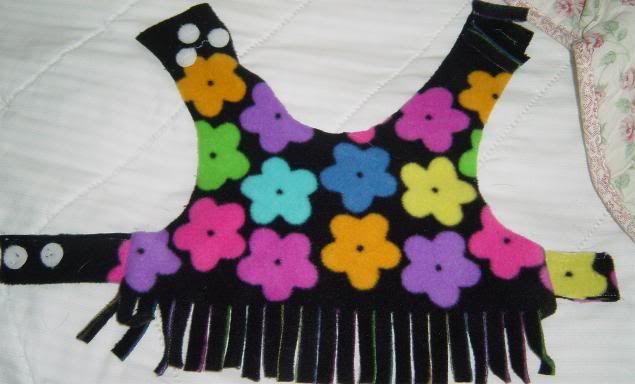 and princess purse converted to dress. also .99 cents