its a little late [and hopefully in the right place], but here are the costumes i made for my girls this halloween..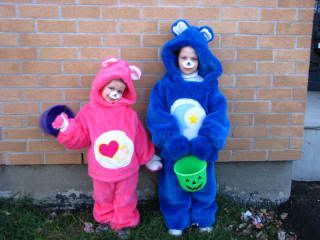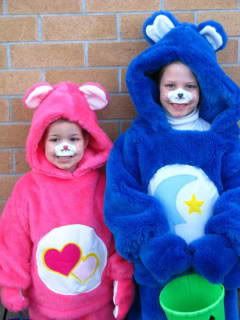 care bears! i think theyre pretty good, and im unbelieveably proud of them. lol i didnt use any pattern, and the fabric for the blue one was a PITA to work with. it was also my first time doing applique! the girls like them.. its a week after halloween and they're still wearing them.
i made luv-a-lot: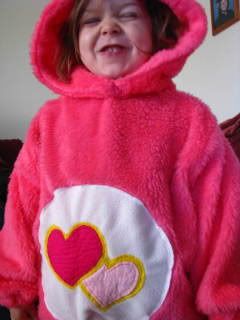 and sleepy bear: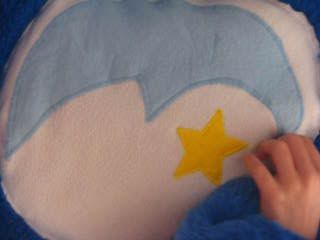 and, my fave part, they are complete with (sorta wonky) hearts on their bums!: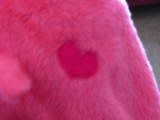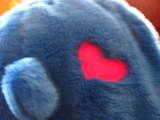 we made white circles around their noses with white makeup, and then drew pink/blue hearts on their noses and freckles with my eye/lip liner for their bear noses. hope you like them!!
(sorry for the pics, photobucket ddoesnt seem to want to rotate my images.
its also seems to have stretched them all out. crap.
oh well, i'll try to fix them later.)