Ok, I feel like crap over the fact that I have not uploaded the awesome ATC's I recieved. (I have not felt so good mentally the last months, but I feel better now) I hope you don't hate me fot this late upload, but I wanted to share the beautiful work I recieved.
the beautiful turquoise card from blupaisan
My superawesome Wow card from curiousfae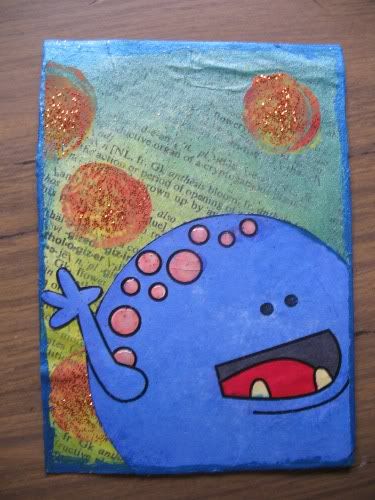 The cutest mixed media from kwality570. I love the monster!