My little model was able to try them on for size this morning. Plenty of growing room since I had to cuff the sleeves and the bottom of the pants touch the floor...which is a good thing.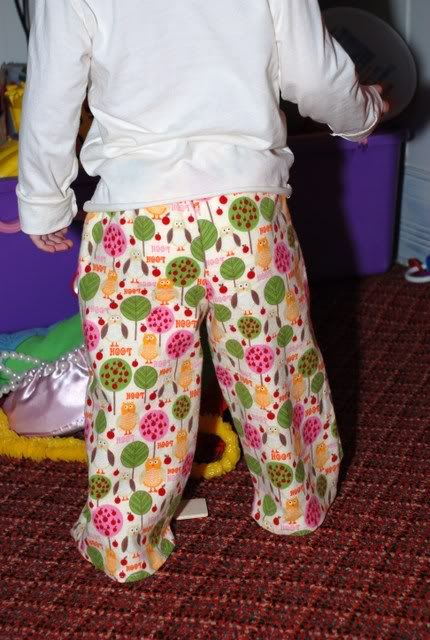 Not always a very cooperative model!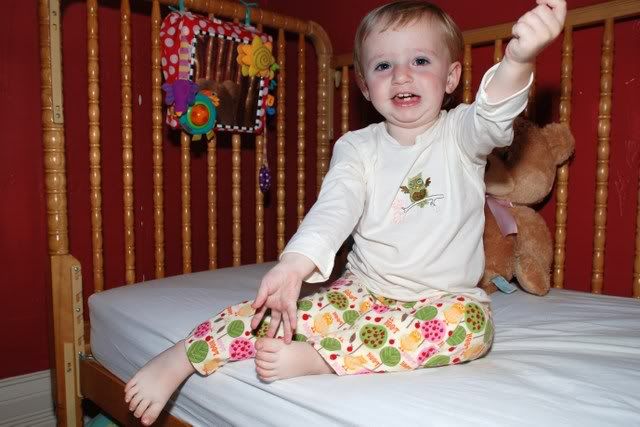 "Reading" her book like a good girl.