I'd love to see pics too!
Since I changed things around again and thoroughly confused my partners, I worked up my block tonight as an example.
Here are the individual 6.5 inch blocks: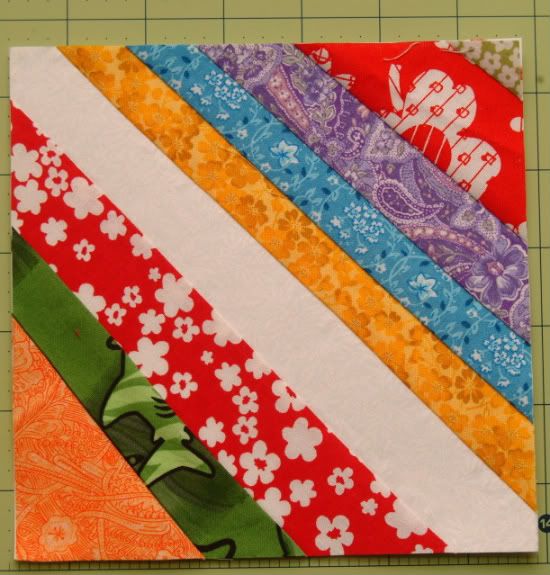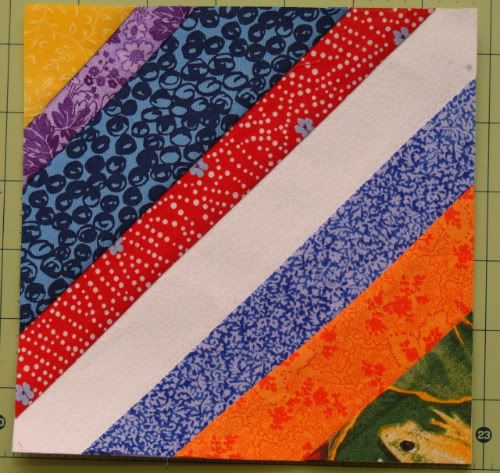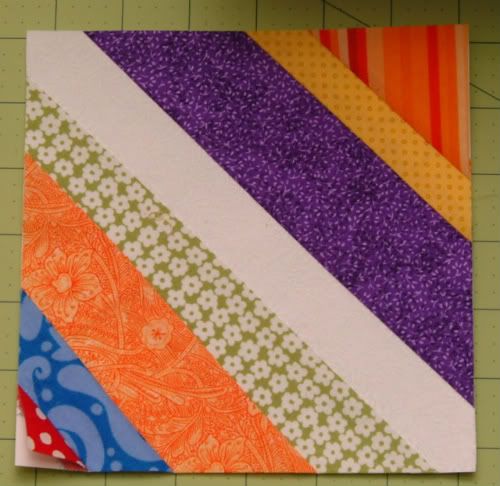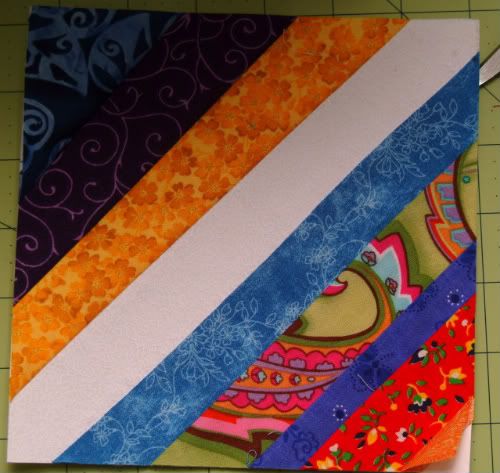 and then what it would look like if sewed them together for the 12.5 inch block: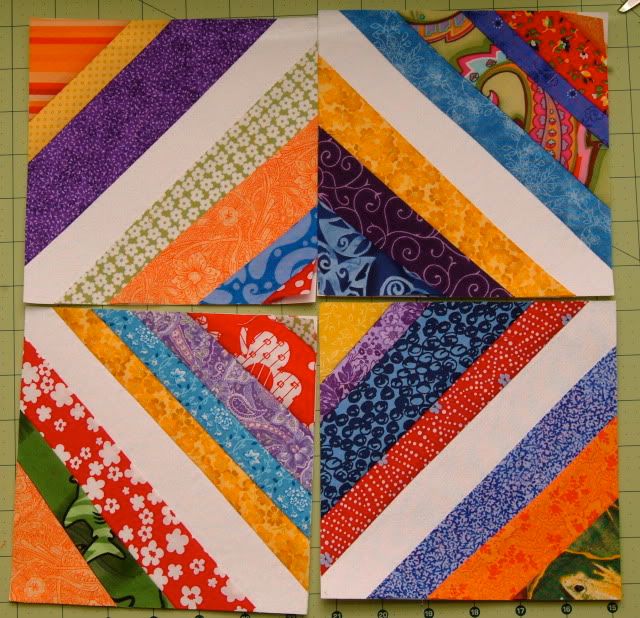 This was actually my first time paper piecing and doing this block. It took me about 45 min to sew these up, and that includes digging through my scrap bins. I think they turned out nice for my first try. Also, the paper can be fiddly to remove. I used my smallest stitch length and it wasn't too bad. If you wanted to leave it on, I am more than willing to remove it on my end to save you the hassle.