New to craftster. :]
I knit this a month or two back from the Punk Rock backpack pattern from the SnB book but made a Keroppi chart with paint and knitters graph paper. Its on th edge because i wasnt really paying attention when i made the chart...
Its my first attempt at colorwork I guess it turned out well sort of. Not really. It's puckered and there were holes in the color changes which i just sewed closed. I havent lined it, I don't think I will. I dont know how to line it.... I'll just put velcro or something to close it...
Me + Bored with Paint shop Pro = this photo.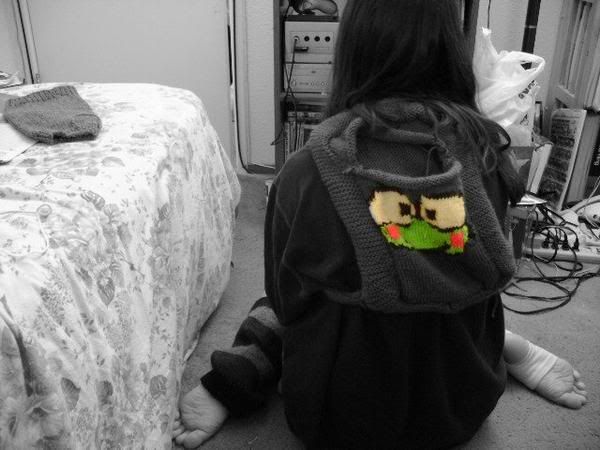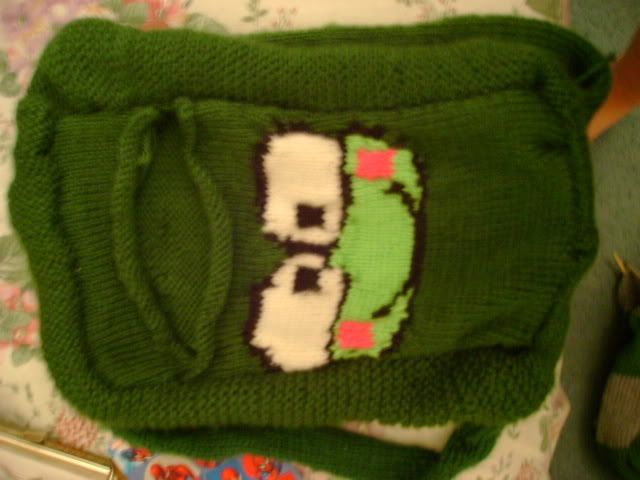 You can kinda see my WiP Slytherin scarf on the floor. A gift for a friend. My scarf is on the bed too. Hahaa