While I was stalling to read
Lord of the Flies
for school, I decided fingerless gloves would be nice to make. I couldn't really find a pattern I liked since one I had used for a present for a friend, which i don't remember at all.
So! I just winged it! Which absolutely terrified me. But I took some measurements and poof! I had started knitting. I messed up really bad when I got to my hand and I didn't figure it out until I was almost done and I'm not anal enough to frog it now. :[
I haven't made the second one yet because my size 6 dpns were occupied with a friend's gift hat right after I finished the first one. I gave the hat to her on Friday so I forgot to take pictures.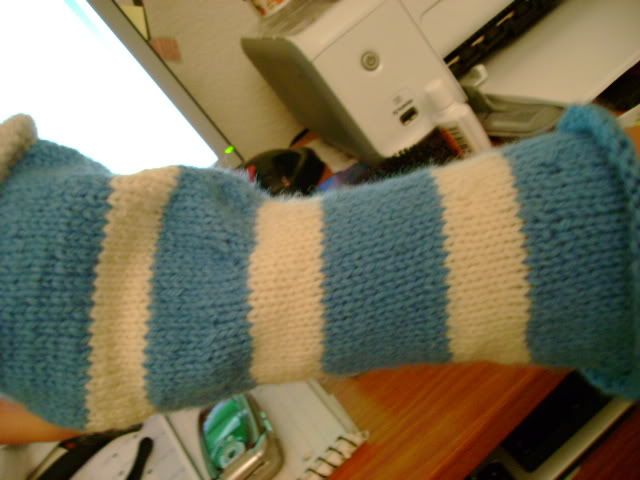 OH. And also, my dad got me the yarn at a garage sale so if you like the color, I'm sorry I can't tell you what it is. I like the color too so if someone finds out please tell me...