The inspiration with a pair of pants to be dismantled:
A dress that no longer fits "my girls" since I had 3 kids.... it'll be the liner! WOOT!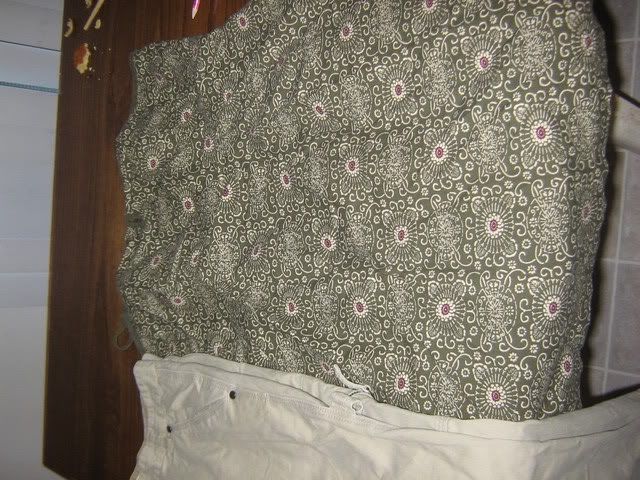 I padded the straps with some scraps of fleece I had lying around from last year's Christmas craftings: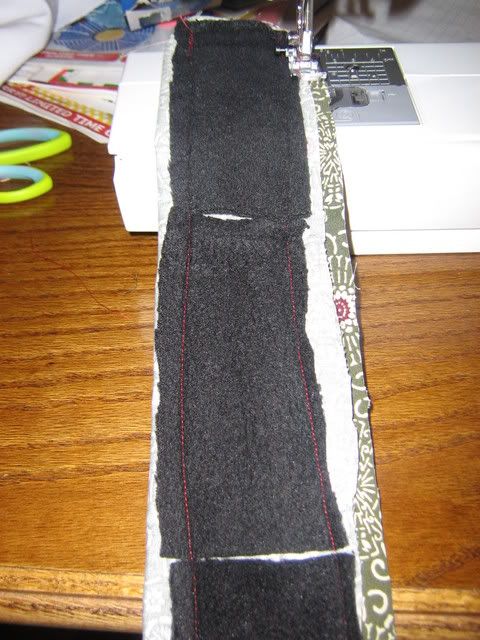 DH says this one is too pretty to be used as a grocery bag (he said that about the red one also)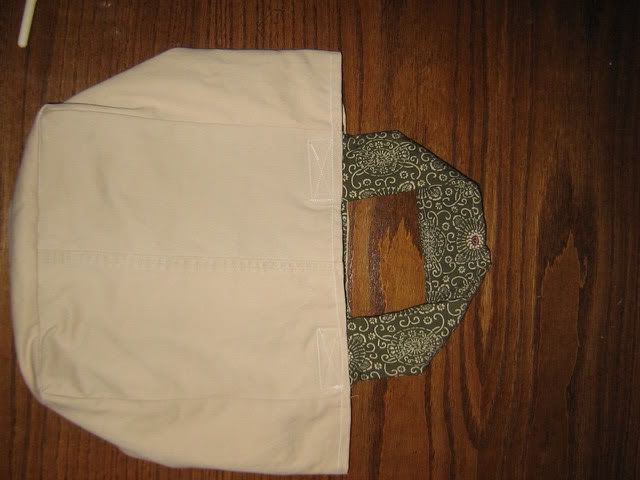 This bag also fits two of the HUGE boxes of cereal, with room to spare!