righty then,
number 1- HALTERNECK AND WRAPEROUND top, what an idea. actually was suprisingly easy and im pleased with it tho does need a couple of little tuks taken maby. Its some pretty blue flowery material i brought that morning and strips of brown cotton to bind it. i might try making this again, tho in stretchy fabric and then not bother with darts. maby. it has super long ties. ties at back of neck and also one goes right around waist then ties at back or side.
front:
back:
tie detail:
top number two: my wear-all-the-time halternck.
simply made from a big tshirt, a little sheering elastic.. and thats it really.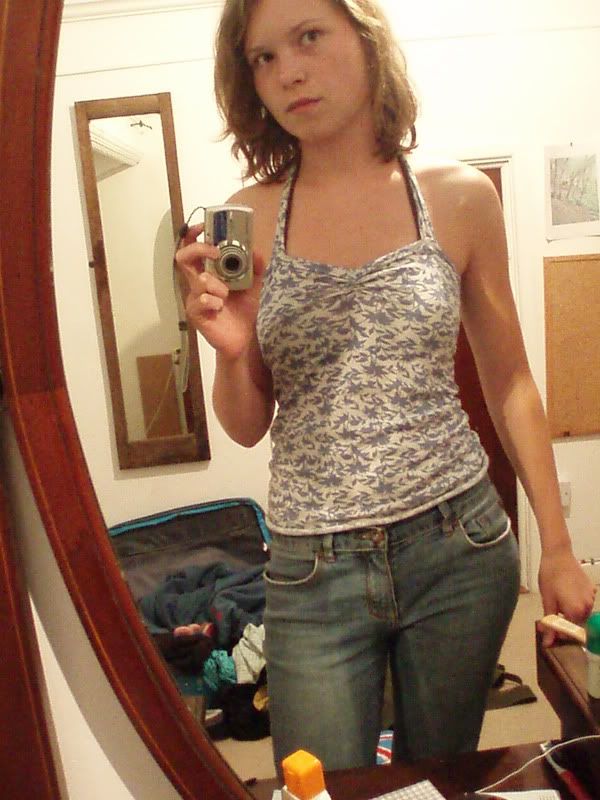 top 3: made this from material from an old stretchy nasty beach dress thing. made pattern by looking at shapes of a top i already had, and amazingly it worked! doubt i would have got away with my terrible cutting if it wasnt so stretchy, i love this fabic:D it has a wrapover detail bit at the front, and ive bound the edges with strips of the same material, but left the bottom unhemmed cos im lazy.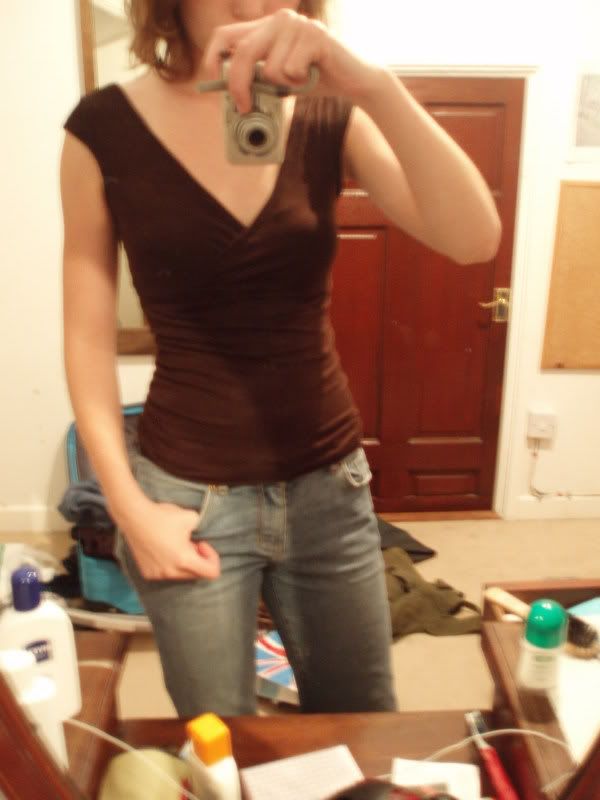 comments/questions welcome! my first clothing post:)