After years of having this fabric, I've finally gotten around to finishing this bag. I actually ended up cutting out two sets of pieces for this bag so this first bag was dubbed the Experiment, which is a good thing as I have learned quite a few things from my first experience of making a bag.
The combination of the outer fabric, a lightweight canvas, from what I can tell, with white and pink designs on it, and the lining fabric, both a plain pink and a pink with white polka dots, looks really nice all put together. (Pattern taken from Lotta Jansdotter's Simple Sewing.) However, the whole piece really needs interfacing, because the bag literally falls in on itself. I'm sure you can tell by looking at some of the photos. I can't take this one apart very easily as I've stitched some heavy plastic material into the bottom pieces, between the lining and the exterior. I'm not sure what it's called, but I know I bought it for this project. Plus I was ready for that bag to retire. (Other sewers, if you have a poor experiment like this, what do you do with it?)
I'm not sure WHY it didn't occur to me to apply interfacing to the side pieces before I put it together, since I can't really undo everything at this point. I'll definitely make some additional modifications to the pattern the next time I do it. This time, the only major modifications I made were, I lined the two exterior pockets, I left out the key hook thing, and I used some piping on the front pocket instead of twill tape. When I go through round two to make the final product, the one I'll give to my cousin, I'll definitely add interfacing to all of the exterior pieces. Oh, and I'll extend the straps so that it can be worn over the shoulder, and possibly add a snap or invisible magnet closure to the top center of the bag. It's a shame this bag's sides are so damn floppy as opposed to the bottom, as it's so darn cute.
back view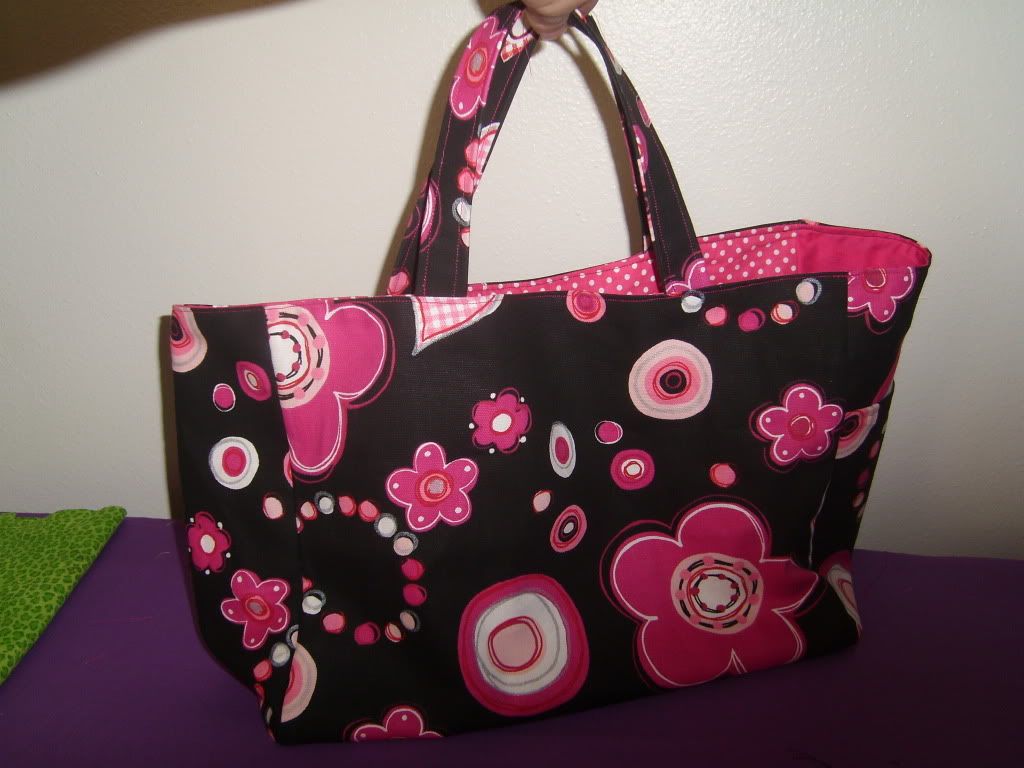 front view
interior with pocket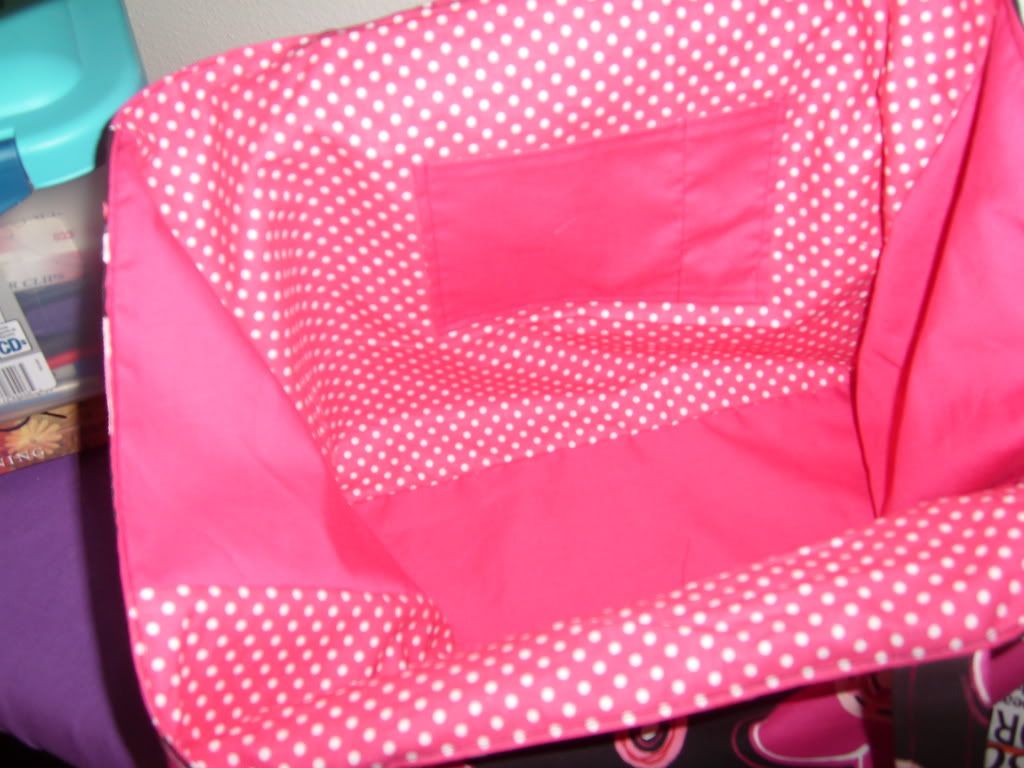 action shot with exterior pockets filled