Since Teddie's Birthday is on Halloween day I had to take my little baby and do something special. I no longer trick or treat, but these contests they have at PetSmart are perfect for him.
I make all of his clothes and this time I made him into a little China man... It was cheaper than buying an outfit and is nothing like you find in any shop.
Since the Shih Tzu is native to China this was the best choice.
Now that he's gotten his hair cut it's going to look even better. I don't have any pictures with his hair cut and in the costume, but will try any post some later.
These will have to do for now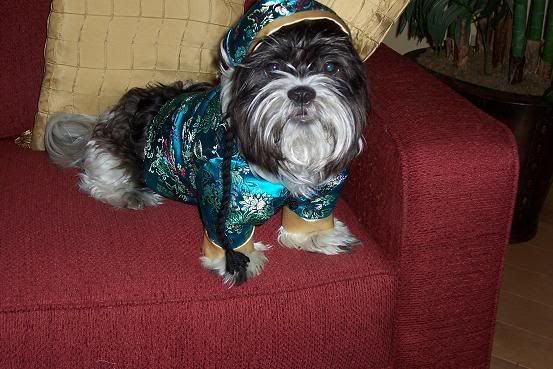 -------------------------------------------------------------------
These are pictures of the detail work..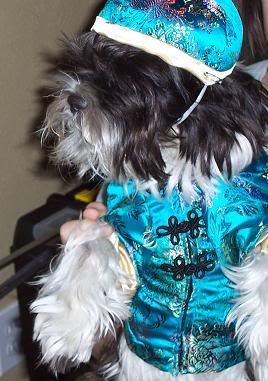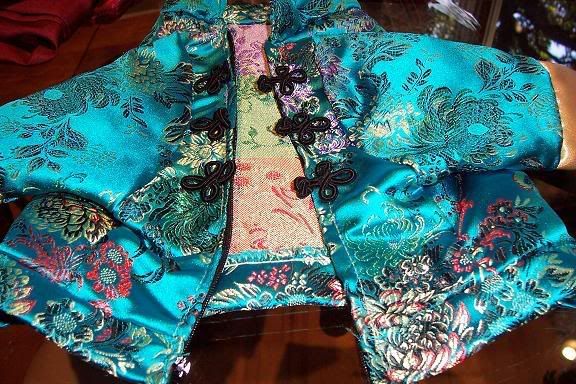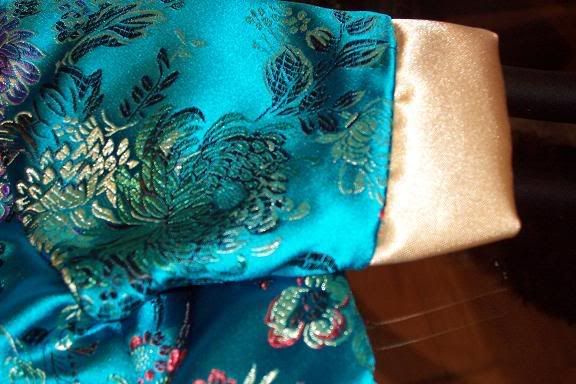 We're aiming to win, but having fun is all that matters.