Here is my 8-year old who wanted to be Emily from The Corpse Bride.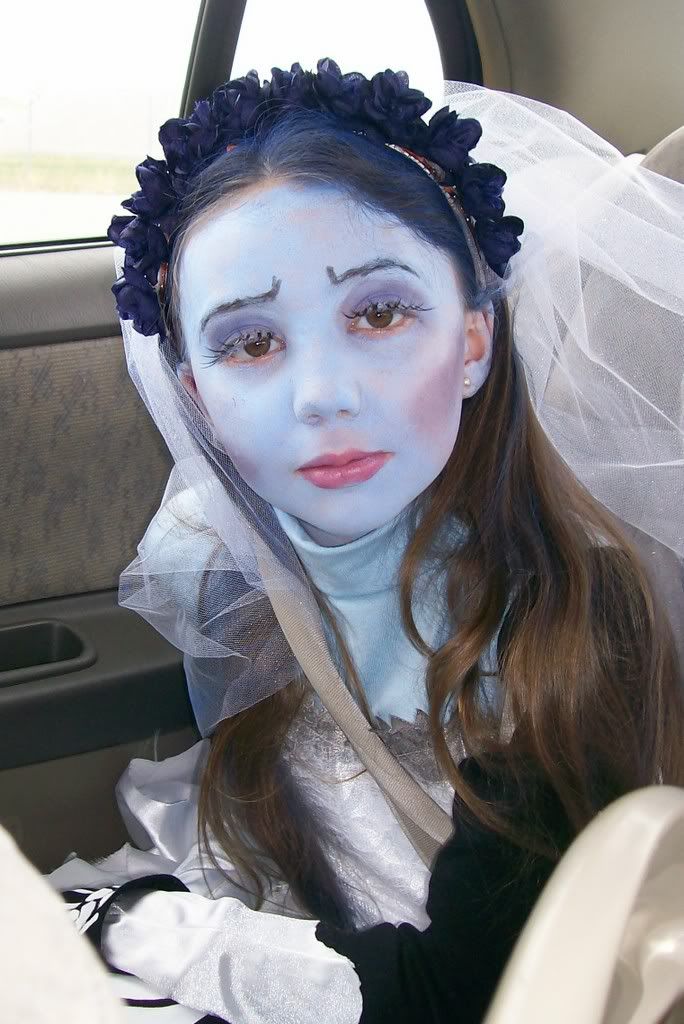 This one is not in the best lighting, but you get the idea. It is hard taking photos on Halloween night.
Here she is on our porch with her brother, Spiderman (I did not make his costume).