Found this idea online and thought I'd make a sample...
http://wkdesigner.wordpress.com/2008/09/17/ruffled-totebag/
Here is my stab.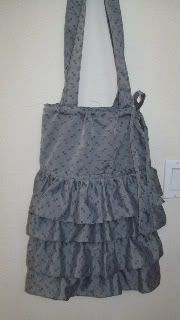 I found the directions hard to follow, not sure if its me just up too late on too much caffeine or what. Maybe when I make another, if I do, I'll write up some instructions.