So fun, easy and quick! Gotta love the embroidery machine, but hand-embroidery would be fantastic too!
I stuffed these with feathers BIG MISTAKE - lesson learned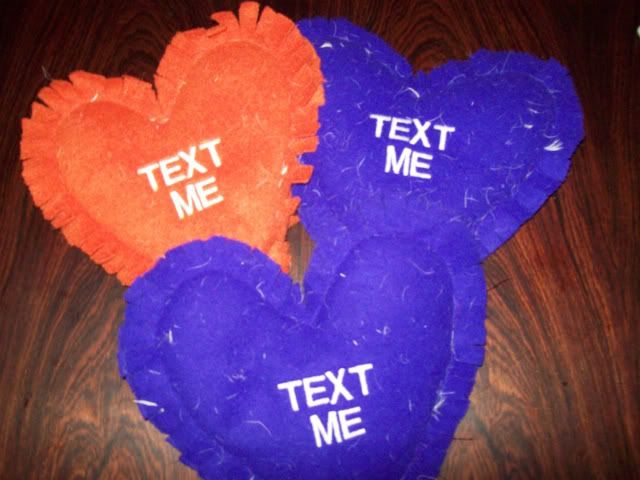 Then these are stuffed with fiberfill (much better) - IGIKY - stands for I Guess I'll Keep You - a saying I invented for my kids
They're made out of fleece and are about 9" across - found the idea on a machine embroidery board, theirs were about 12" but since I primarily use remnants, I reduced the size to accomodate the fabric I have on hand.