Oooh.
I went to a concert last night.
Got home around one.
Bought an overpriced/oversized band tee.
And got a wonderful idea.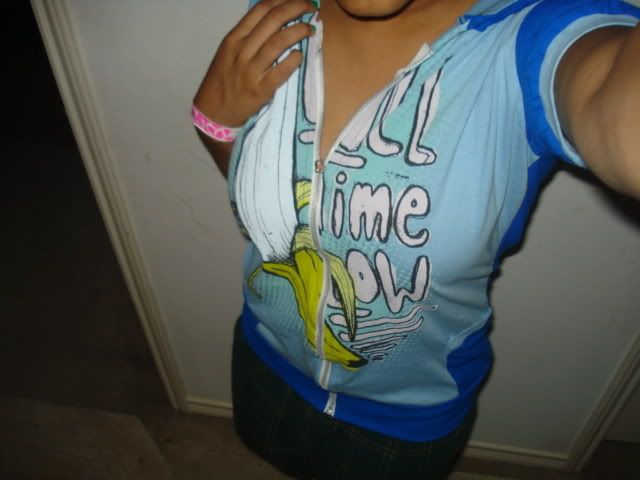 It's for All Time Low.
They did the Umbrella cover on Punk Goes Crunk.
And other songs.
I sort of wanted the shorts.
But I'm glad I got the top.
I had beacoup of this blue fabric.
I love it.
It's soft.
So I added it to the shirt and made this hoodie for future concert wearage.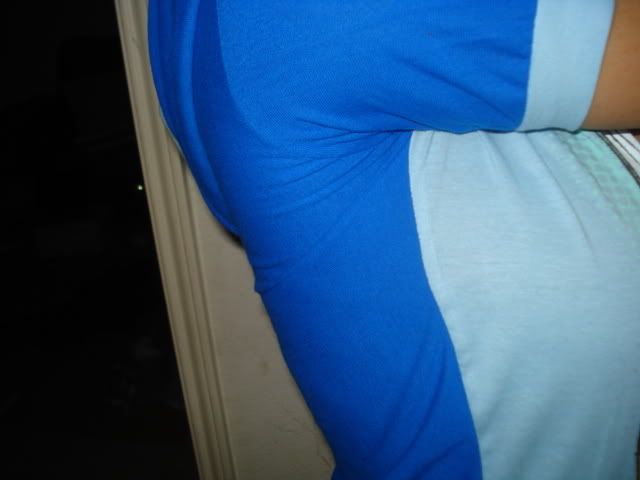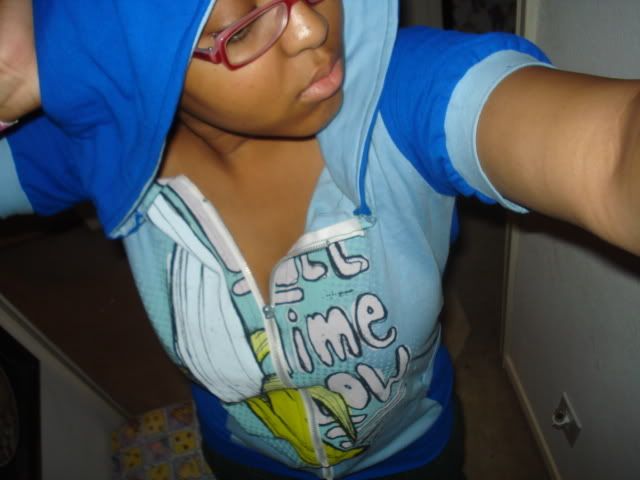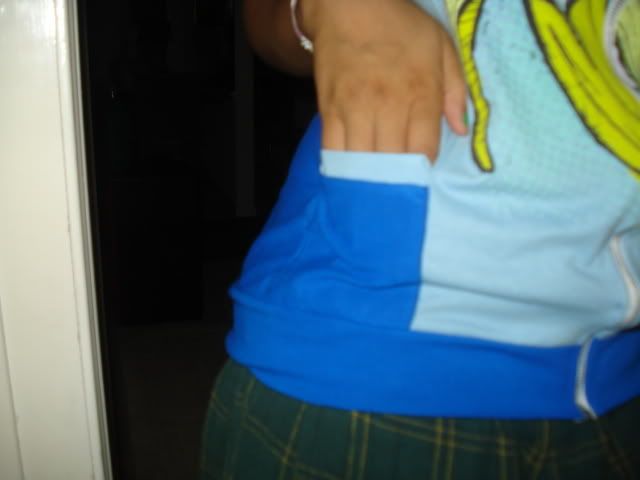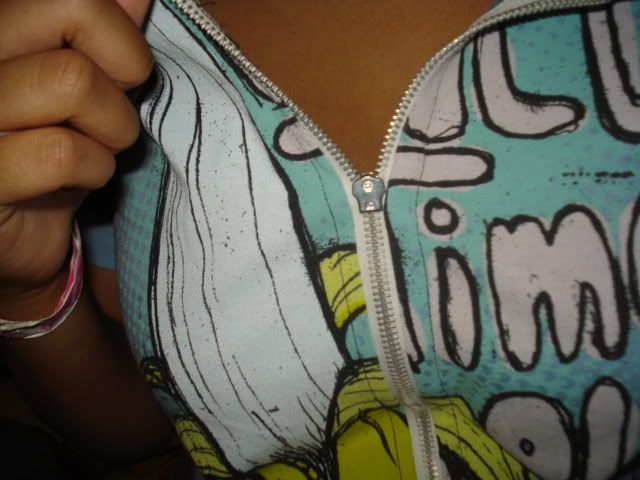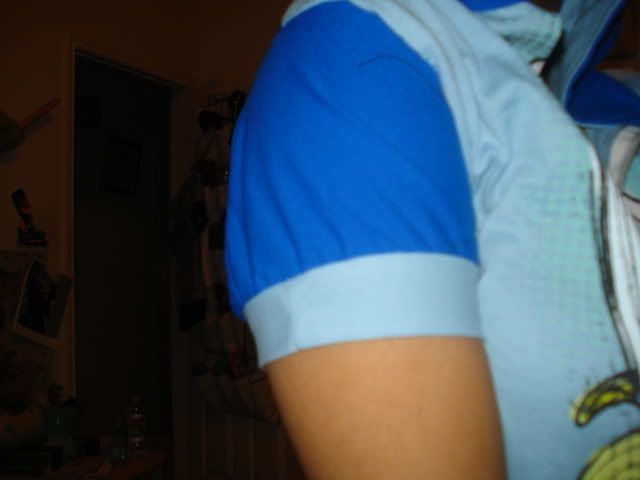 The hood is fully lined, and I'm going to add velcro to the pockets, as they are just big enough to fit my camera and phone.
Yay!
Whatcha think?
P.S. I'm sure you've noticed the zipper is facing in. At first, it was a mistake, and I thought about taking it apart, then I realized, as much as I got groped at this concert, I really don't want to make it easy for someone to take off my top, so now, it's PRACTICAL!
YAY!