For Christmas I made my sister a "Death Note" cookbook filled with treats her favourite character, L, would eat. I wanted to be creative with the wrapping and I figured what better way to do so than to send the Death Note in a confidential package for L!
I used materials I found around my house to make the package: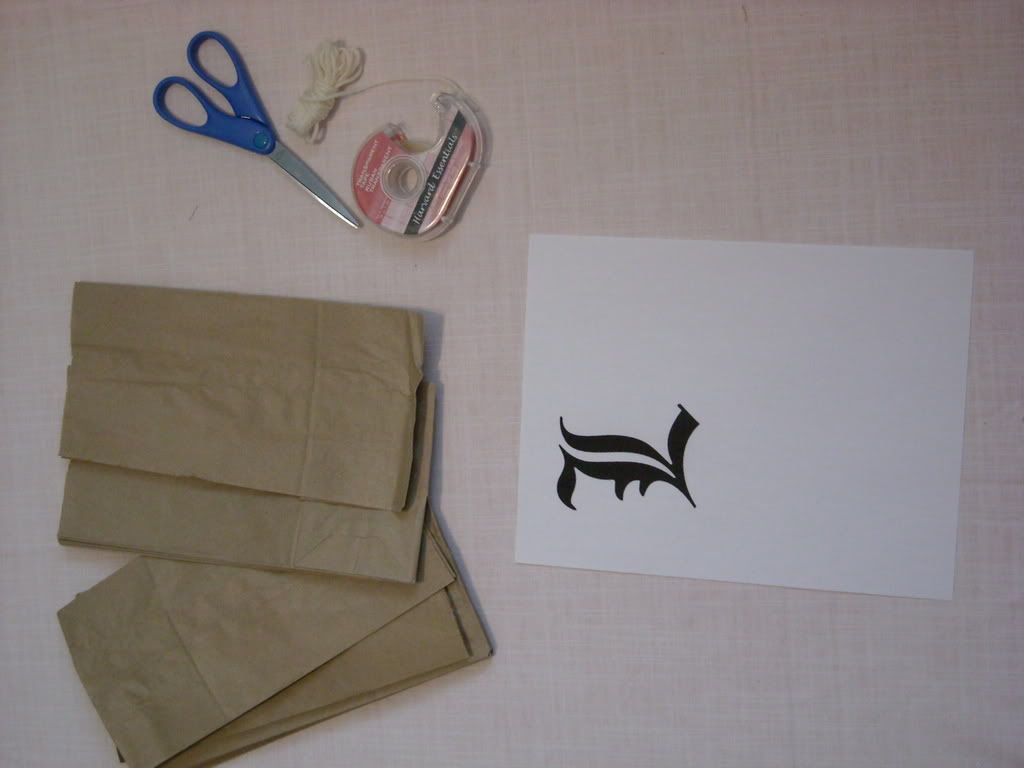 I had no brown wrapping paper, so I found some old brown paper bags to do the trick!
I wrapped the notebook like any other gift and finished off the wrapping by tying some spare yarn around the package and stenciling L's logo with black paint and a foam brush on the front like so:
My sister fell in love with the wrapping and loved the gift before she even opened it. She was very careful not to rip the packaging and actually kept the paper too.