While we were living in Melbourne in '07, my daughter attended a daycare centre across the road from the Melbourne Cricket Ground (MCG). It was a funny old neighbourhood which was a mix of upper-crust terrace houses, run-down old apartment blocks and a few disused shops. I found this old light shade out the back of one of the aforementioned shops and eyed it covetously for a couple of weeks before getting the balls to swipe it from the dumpster. Needless to say, I received a few odd looks on the tram when carting this filthy, mouldy old health hazard home.
The lamp base was a nasty old brass touch-lamp from my childhood which had gone spotty and was minus the original etched glass shade (it broke when I moved house). A few coats of gloss spray paint made it purty. I covered the shade in fabric from a pillowcase bought for 50c from the op shop, trimmed it with rayon gimp from the local sewing shop and bought some gorgeous faceted beads from a $2 shop.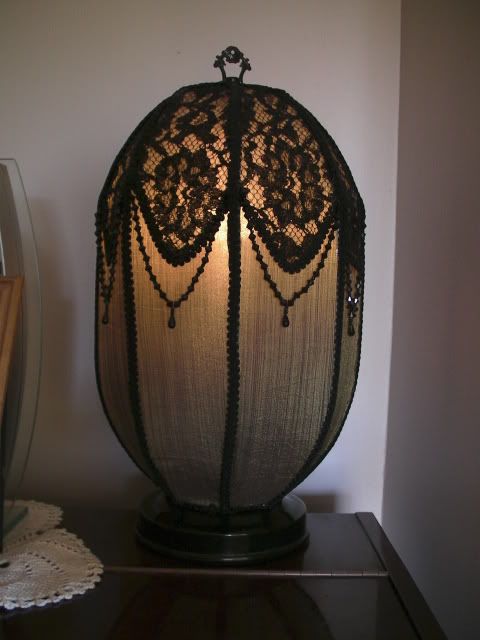 Before: Covered in cream taffeta that would have been quite lovely before being left at the mercy of a Victorian Winter:
Mould. Ick.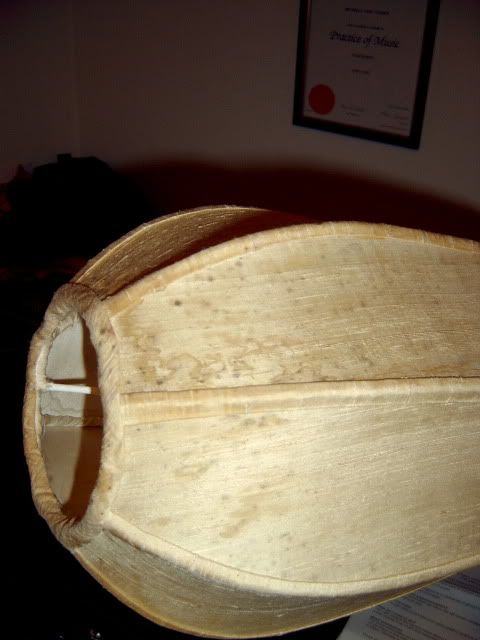 Fabric removed; about to tackle the polyester binding wrapped around the frame:
The original binding was really nasty, fibrous stuff that kept getting up my nose. Makes me itchy just thinking about that crap.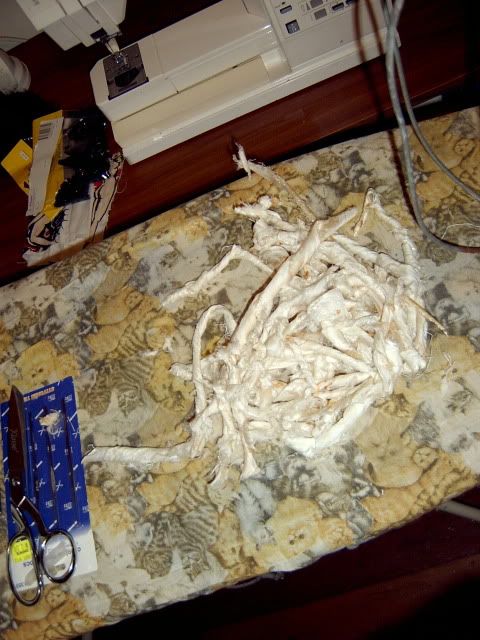 Naked!
New binding done: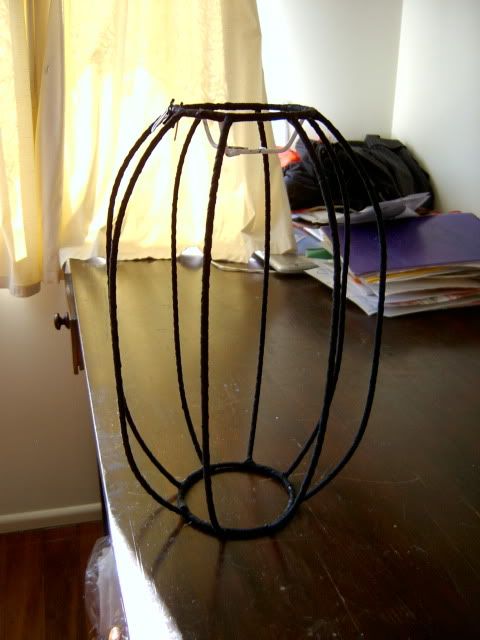 Finished!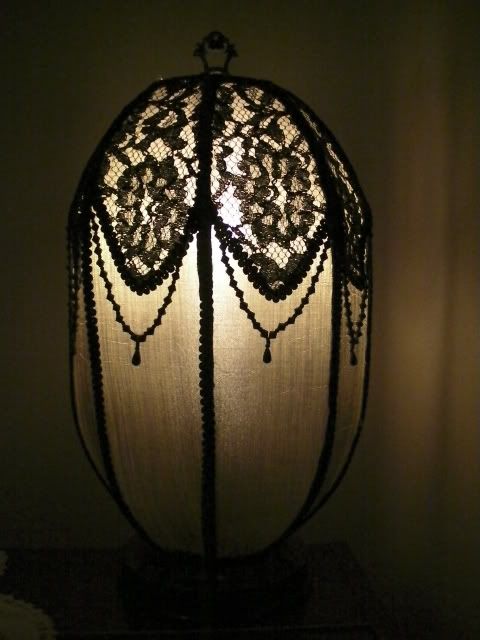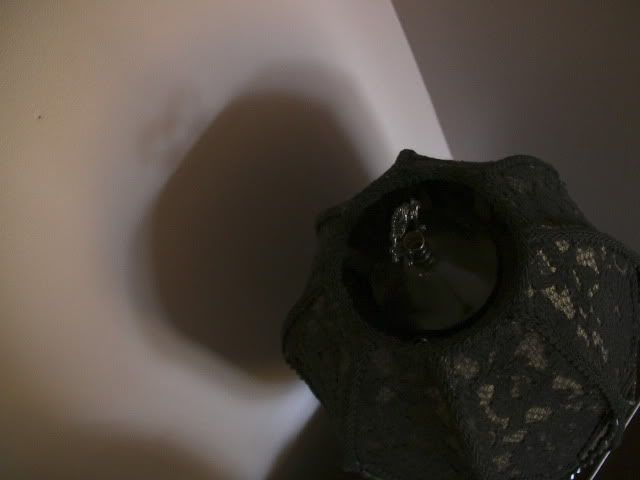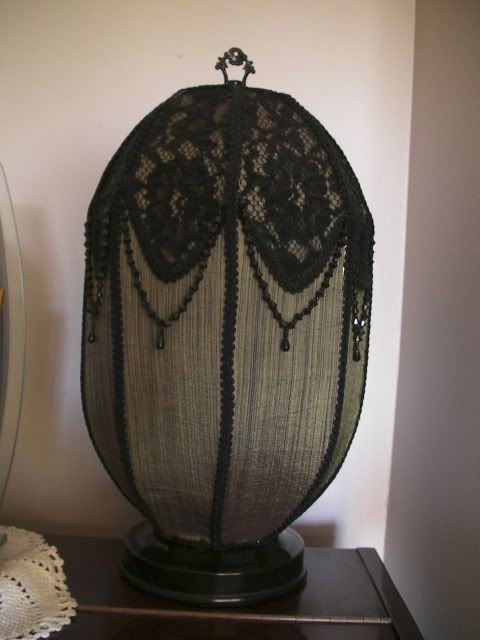 There are a few niggling imperfections that the casual observer wouldn't notice, but I'm pretty darn happy with how it turned out.