Welcome to Peeps at the Beach!
We are so ready for spring here in Colorado, that my 10 year old recreated
a beach scene with Peeps, complete with hula girl, sand, a palm tree
and the ocean for the dollar store challenge.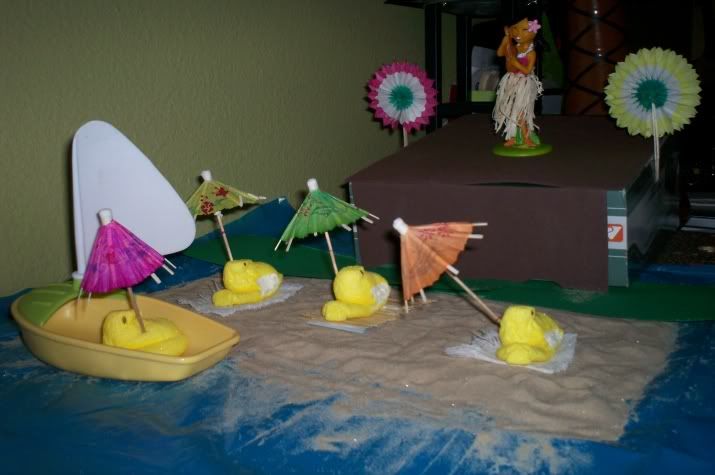 Costs:
Blue Poncho for the ocean 50 cents (1 from a pack of 2)
Hula Girl $1
Inflatable Palm Tree $1
Peeps (laying around the house post-Easter)
Towels, Shoe Box, Toothpicks, Craft Foam, Boat and Sand from around the house
Paper Umbrellas/Fans - borrowed from Grandma
Close-up with Towering Palm Tree in background...
note the middle Peep on the beach is lying on a 'woven' beach mat made from a towel
scrap and toothpicks.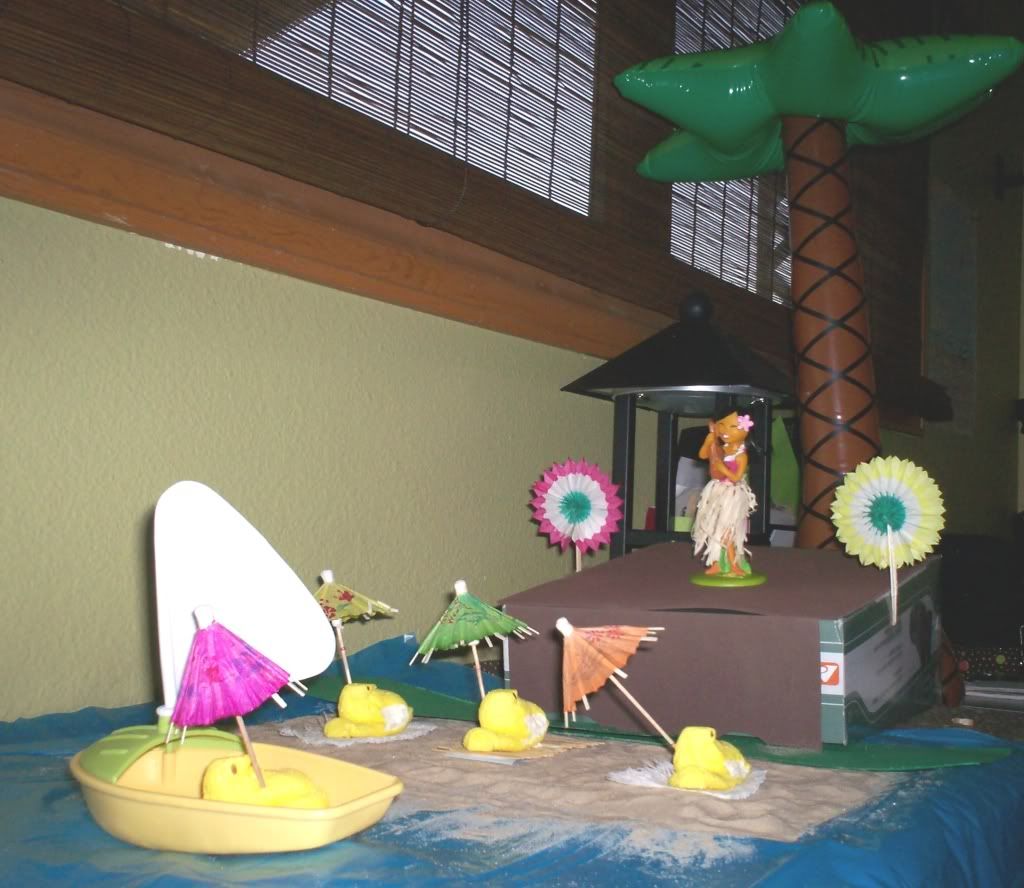 The kid's a huge fan of Craftster, and both Craft and Make magazines (even asked
for a subscription to Makezine as a Christmas present). We are always inspired
by what others create. All credit for this goes to my son - idea, costs, and design install is all his.
Thanks for looking!